I had the opportunity to use the new Fujifilm XF 8mm F3.5 the day it was announced. Almost out of the blue. I asked one of my contacts at Fujifilm if they had the 8-16mm lens at hand because I needed an ultra-wide angle lens to photograph an apartment for Airbnb. The spaces were a bit restrictive, therefore I wanted the widest non-fisheye lens in the Fujifilm range.
Luckily, a magazine reviewer had just returned a pre-production copy of the Fujifilm XF 8mm F3.5. So Fujifilm offered me to try this instead of the 8-16mm. And I had nothing to oppose.
I already own a Samyang 8mm lens. But that is a fisheye lens, which creates too much distortion to use for real estate. And I normally shoot with the Fuji 10-24mm, which is absolutely fine in the vast majority of situations. But this case was more extreme. See the image below. The 10-24mm was not enough to avoid truncating the lamp on the ceiling. But thanks to the 8mm, I was able to include it fully.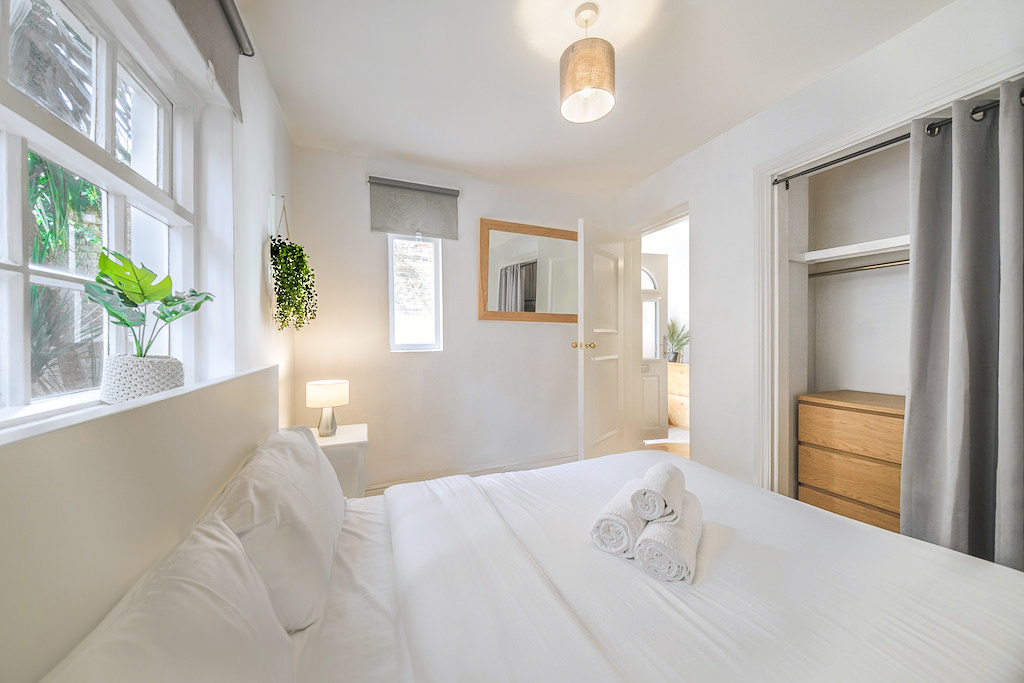 Fujifilm XF 8mm F3.5 R WR, Quick Overview
So, Fuji announced it on Wednesday at the first X-Summit of 2023 in Bangkok (watch recap here). Together with a new camera mostly aimed at content creators, the X-S20, and the new smartphone app (finally!). A review of the app will soon appear here.
In short, this lens is now the widest prime lens for the Fuji X-mount to date. I mentioned the 8-16mm lens earlier, but that is of course a zoom lens.
Compared to that, this is also significantly lighter at 215g (versus the 805g of the zoom).
It is equivalent to a 12mm lens on a full frame. With a field of view of 121° diagonally and 112° horizontally.
Unlike some other ultrawide lenses or even the 8-16mm zoom, this 62mm diameter optic is threaded for filters without any adapters required (yay!). And it's also weather and dust resistant, with the ability to operate in temperatures as low as -10°C (14°F).
The build consists of 12 lens elements in 9 groups, including three aspherical elements and two extra-low dispersion (ED) elements. This allows finer control over lens distortion, spherical aberration and astigmatism.
More on the lens distortion later in this post.
This Fujifilm XF 8mm F3.5 R WR lens will be available on June 29th at a suggested retail price of $799.95. I don't have any information on the equivalent in Euros or Pounds yet.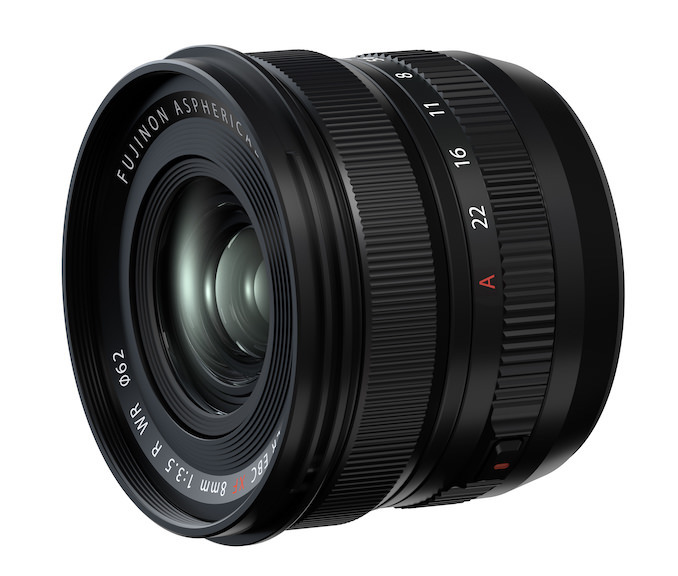 Use Case: Real Estate
As I mentioned at the beginning of this post, I went to photograph an apartment here in London for Airbnb. It's something I offer as part of my professional services, and I don't normally require any extra gear other than what I already own.
But in this particular case, I knew that this 2-bedroom apartment would be more challenging because there was not much room for me to operate (pun intended). But, as is often the case with the amazing team at Fujifilm, I knew I could count on them. And so, off I went to the House of Photography and grabbed the Fujifilm XF 8mm F3.5.
The apartment is managed by UpperKey. As always, they did a fantastic job with the maintenance and preparing the nice warming touches to make my photography job easier.
Now, this is not the luxurious flat you see in interior design magazines. But my job as a photographer is the same: make it look at its best and show how it feels to live in there.
And here it is a way to show you some photo samples of what you can achieve with this lens.
As you can see, the Fujifilm XF 8mm F3.5 did the job and performed how I expected. It allowed me to include the majority of the features of each room within the frame. And because this an equirectangular lens with no barrel distortion, I was able to keep all lines straight and avoid wasting time in the editing phase.
I really think this is ideal for real estate and interior photography because you can capture sooo much more with it. The image quality is also a step up from the 10-24mm Mark I that I normally use. That zoom lens in fact tends to be softer towards the edges and is prone to some fringing. That is not the case with this 8mm (at least not here).
For those of you who know real estate photography, I didn't use any "flambient" technique here. I kept the natural light as it felt more appropriate with this setting. I had quite a few lights and flashes with me in the bag, as usual, but I only really used one as practical light around the rooms.
And actually, I was also glad to have the Fujifilm XF 8mm F3.5 because the lights were already tons of weight in the bag and the lens is only 215g.
On a separate note…
I also partner with Airbnb to provide so-called Airbnb Experiences here in London. If you ever visit and want to want to join me for a professional shoot in the city and bags of fun, head over here!
But what about…
… other genres? I am glad you asked.
Quite frankly, I did not have the lens long enough to perform extensive tests. I shot with it around the Fujifilm House of Photography and on my walk to and from the apartment. Only a couple of hours, really. This is also the reason why I am not publishing a view review on my YouTube channel this time.
But here are the photos I posted in my Instagram Stories (@fabienb):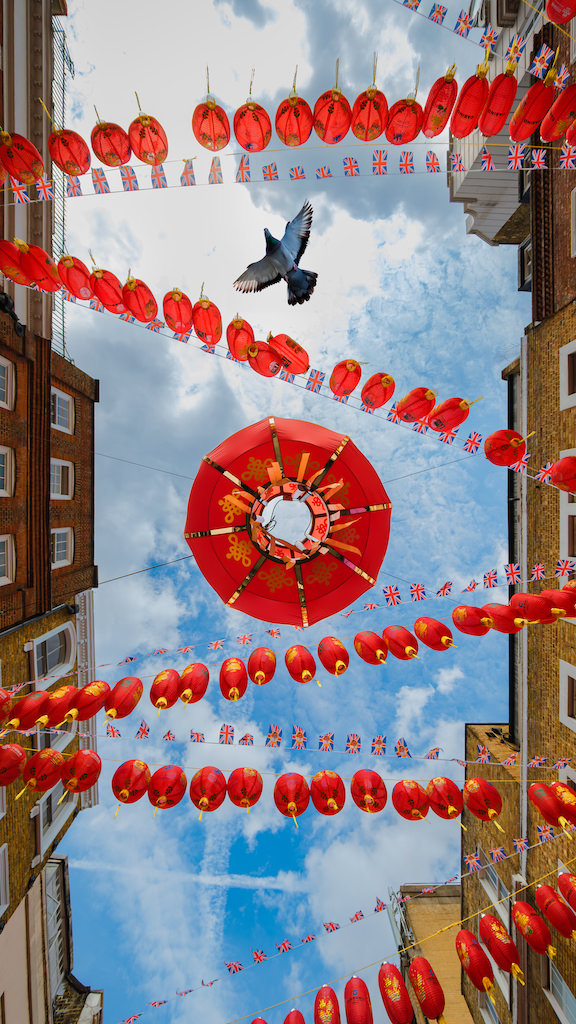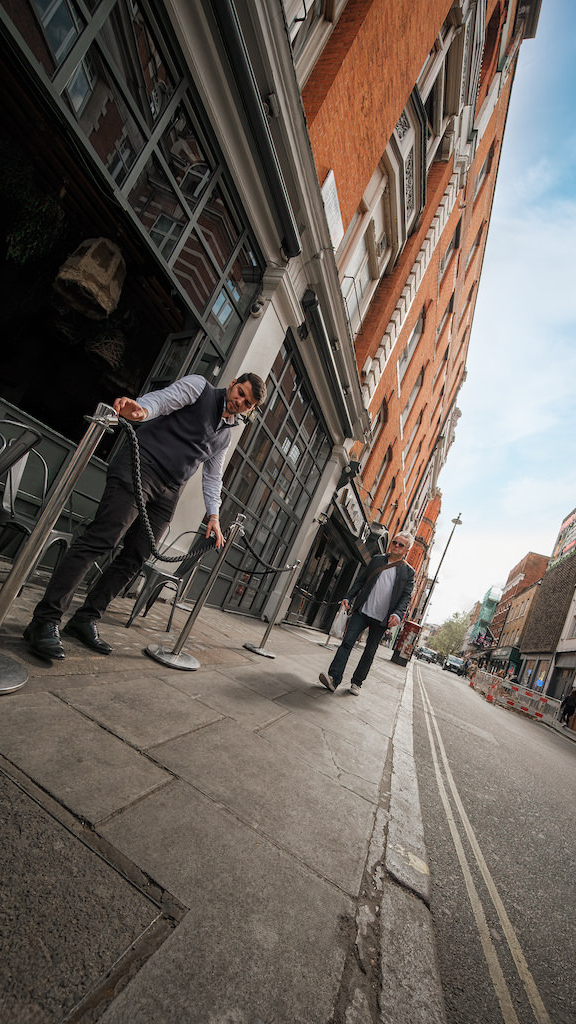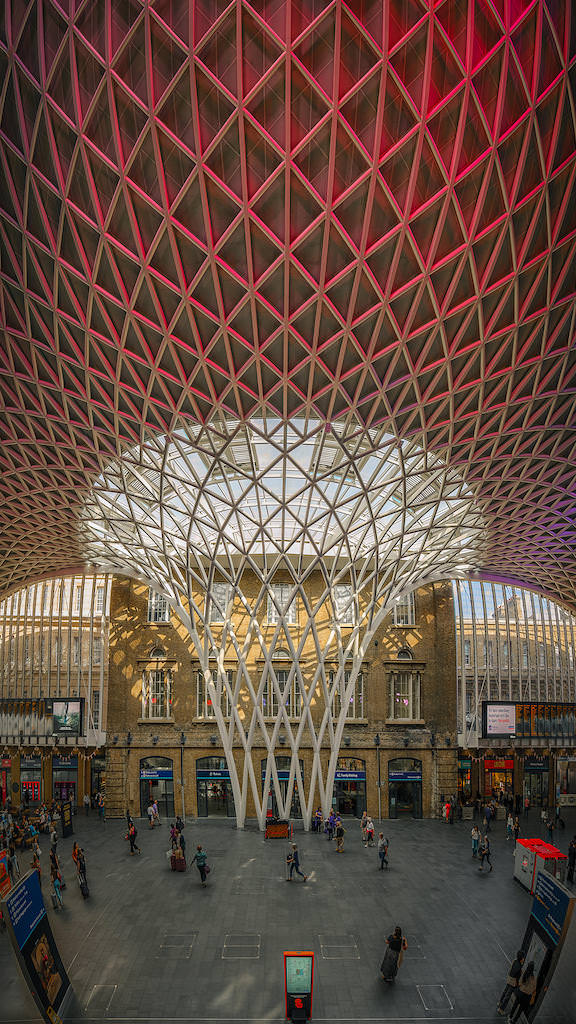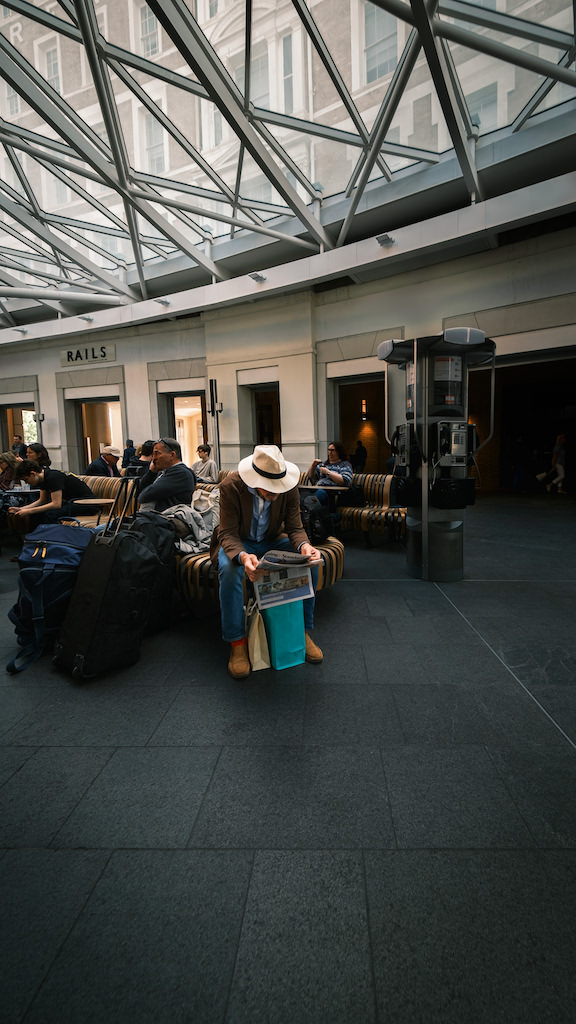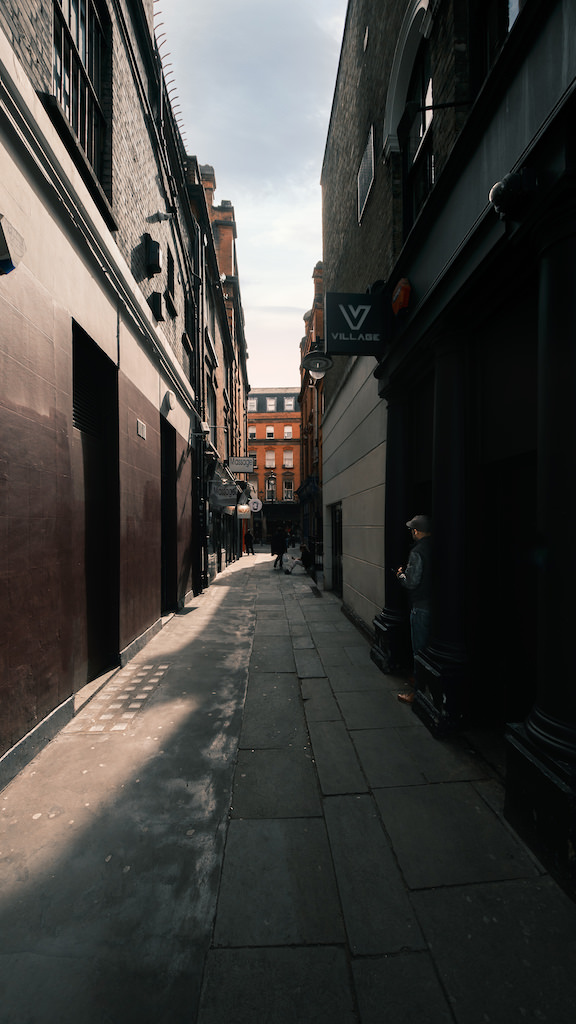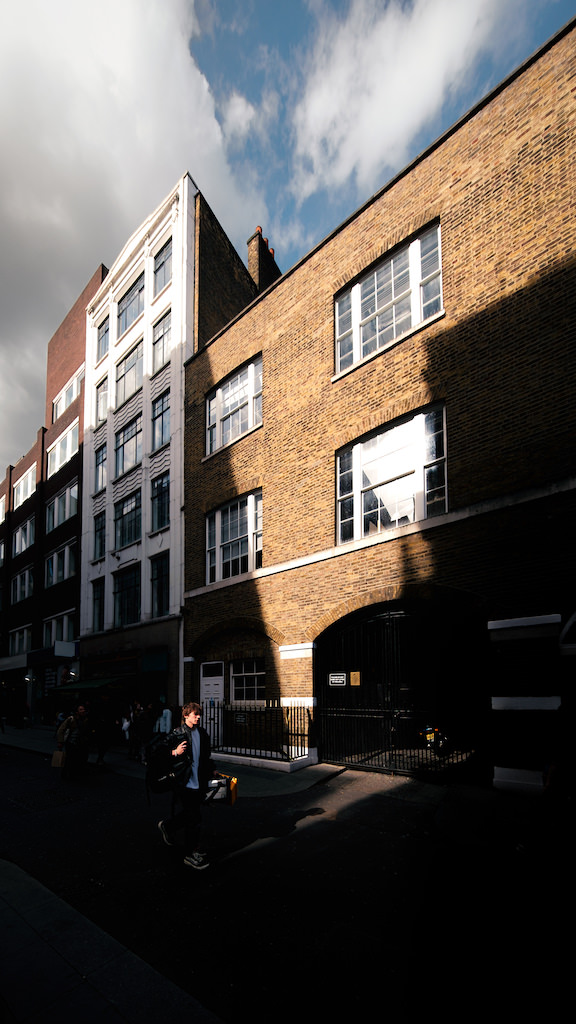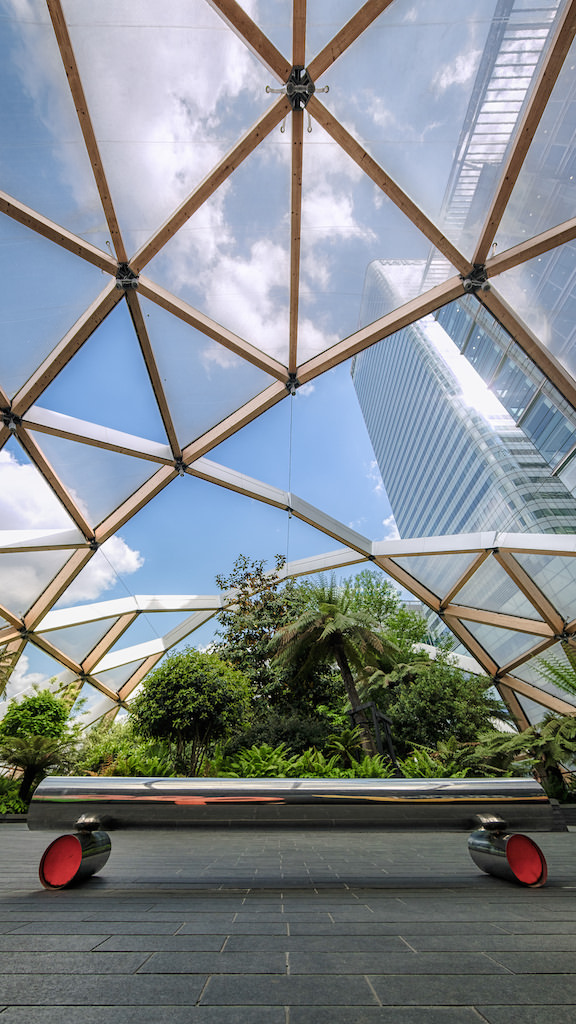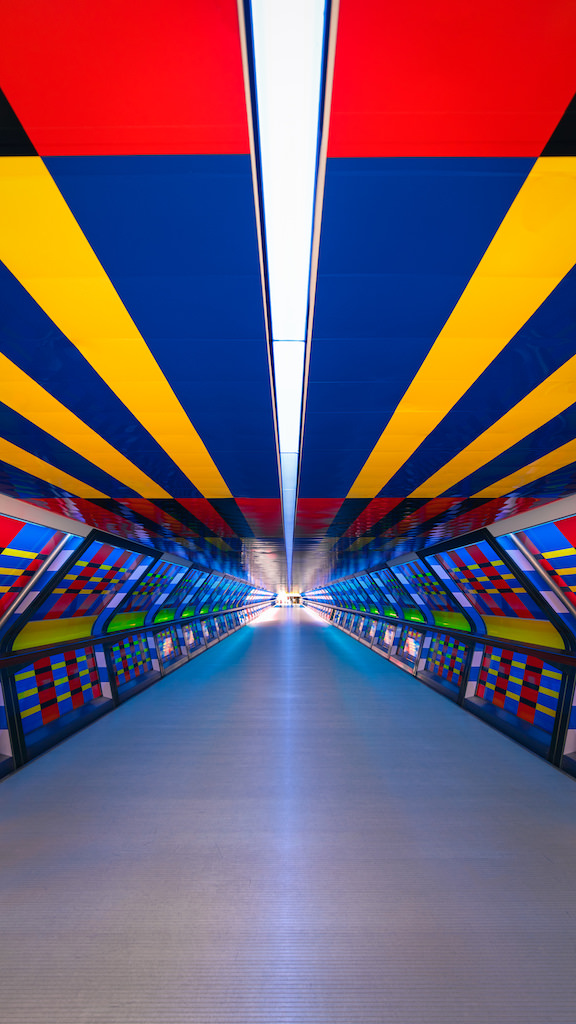 Would I recommend the Fujifilm XF 8mm F3.5 for much more than real estate and architecture? It's not an easy decision. And it's probably down to how much you like the distortion it may produce. I have previously used the Samyang 8mm F2 fisheye as a street photography lens (here). But fisheye is a different kind of distortion, something you could use with intent as a stylistic choice.
If you try to keep your subject in the middle of the frame to avoid distortion altogether, you may end up with too much empty space around.
So, there are definitely cases where this lens can still shine with other genres, but I imagine they will require some effort.
In the tilted Dutch angle photo, I can see that it really emphasises action. It seems to work well with anything dynamic, including curvy surfaces. So I suppose this could be very interesting with concert photography. Something I will very likely consider.
So what do you think about this Fujifilm XF 8mm F3.5? Can this be helpful in your job, and do you like the ultra-wide angle look?
I'm sure I will try this again.
But for now, see you in the next one!
Shopping List
Here are my Amazon links for this lens and other options for real estate that I normally use. Other alternatives may be available, but I only recommend gear that I have tried and tested myself.