A photography YouTube channel was long overdue… I opened my account on YouTube in 2006, about a year after it launched. Over the first years, I threw a lot of garbage at it: video gaming (before Twitch existed), my food recipes, recordings of concerts… But in the end, I never created a proper channel and left the space unused for a decade. All while missing an infinite amount of opportunities for not having taken action.
Somehow, this has been my worst example of procrastination, impostor syndrome and self-doubt.
But I can admit it openly because a blog is not necessarily a catalogue of successes. As an insight into someone's life, it can also feature failures. And this is surely one of mine. One that I must correct once and for all.
I can find a plethora of excuses to justify why I never launched my channel. Feeling insecure about my English, feeling like there's always somebody else with the same content (often better presented), impostor syndrome, etc. But it's exactly what they are: excuses. And they kept buzzing in my head for 14 years. All they achieved was earning me the silly label of "Late To The Game Early Adopter".
Why now?
But from a business point of view, there's no way I can stay out of it any longer. It still makes sense to launch a new channel in 2020, but it needs to be done now.
It's also fun, I know that. Doing it only to monetise my content will not get me far. It needs to entertain me as much as it entertains others (hopefully). This idea ultimately led to my food blog's success many years ago, so I know all too well that I need to feel passionate about it.
I loved doing what I was doing with the food blog, and I loved writing about it. And I also loved the interaction with my readers (and of course, I love food). It's actually when I became one of the first "influencers" to work with brands that my passion started to fade. Because it felt like it was turning more into a job than a passion.
Well, that and also my relocation to London. I had to focus on my career, so I left behind the blog and many other interests.
I suppose I now feel it's time to launch a YouTube channel because I have this renovated passion for photography, which is also my current job. When I started writing this blog, I was trying to gain some personal momentum, and I feel I have that now. My writing is now coming spontaneously, and I'm not spending hours staring at a blank screen 🙂
To some extent, being in lockdown has forced me to find ways to keep busy after I had cancellations of contracts overnight and could not host my workshops. And in the struggle, my creativity is flourishing.
So, what's this all about?
Well, the YouTube channel will be mainly about Photography, for sure. I know that it's a saturated market right now. But I feel there is always room to offer a new point of view and some original content.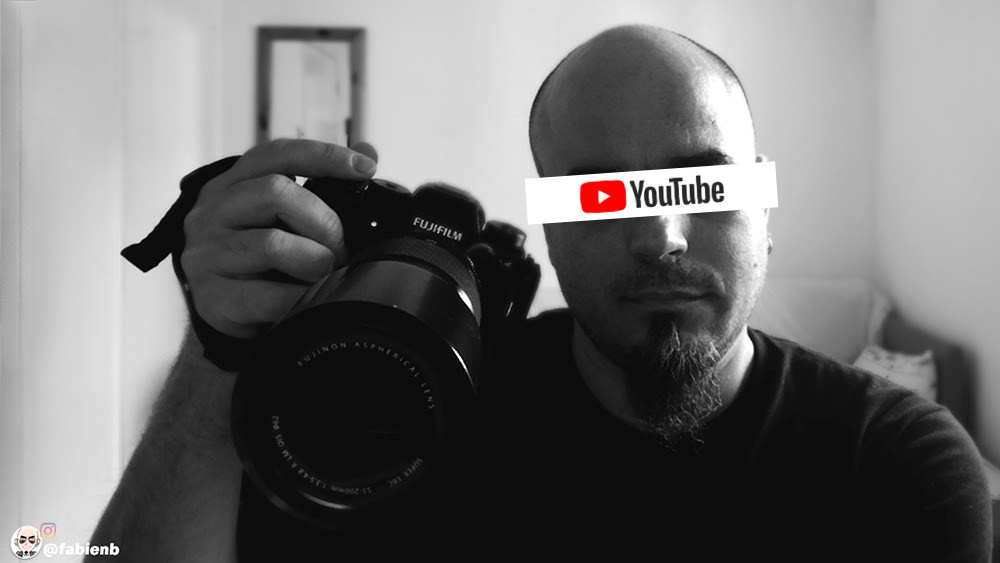 I know that I won't be regular with my content right off the bat. It's not going to help me grow but I need to assess how to tackle this before I put all the pressure on me to publish. Like I said, I need to be entertained as much as I need to entertain, and if I feel pressure, I will never love it.
Most of the content, at least in the beginning, will be delivered via live streaming. It's a format that works for me, better than finding time to film, edit, polish and publish videos. This is another excuse I used to never launch the YouTube channel: I had no time. Well, now I do it live. No hiding, no cuts, lots of pauses, gaffes and swearing (OK, I'll try not to). Also, a lot of real-time interaction with the viewers. Which I fancy a lot more than going back to reply to comments hours after they are posted.
I like spontaneity, and I like having a conversation. It must be my Italian half: I talk a lot!
I need to understand what works and what doesn't and adjust. I consume a lot of photography YouTube channels myself. But what I think may be of interest to you may not coincide with what you actually want. It's all trial and error, but the more you interact with me, the easier you'll make it for me. So, please join me, talk to me and let's have some fun together.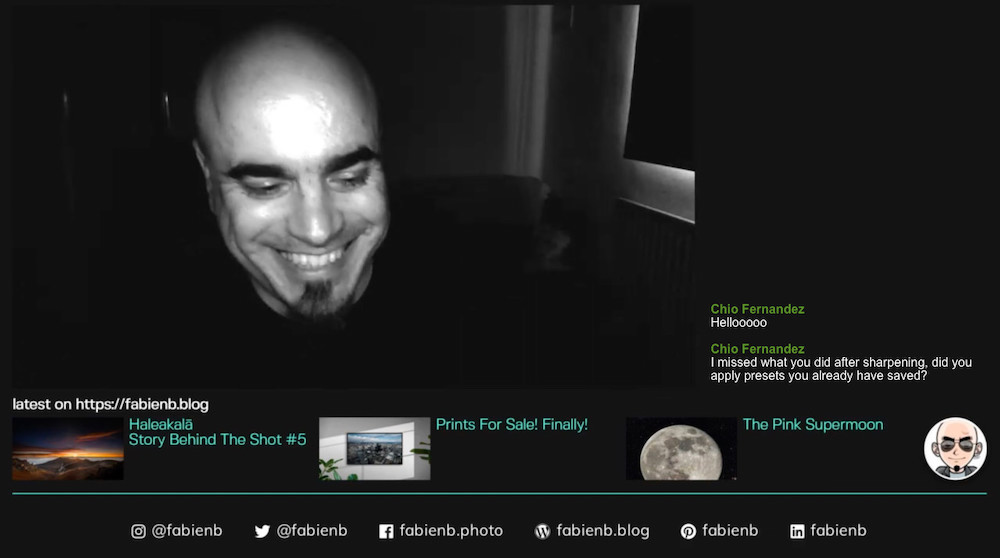 OK, when and where?
Well, the "where" is easy: head to my photography YouTube channel 😉
When… Since I won't be too regular for now, the best options are either to subscribe to the channel and click on the notification button or follow my Stories on Instagram. I'll always announce it there about an hour or two before going live.
I'm expecting the delivery of the new Fujifilm X-T4 in the next few days and I'll most certainly unbox it live.
Most of the time, I will do some live editing in Lightroom, Photoshop or CaptureOne while we chat. Actually, if you want me to edit your photos, I will be happy to do it. Get in touch, send me the link to your RAW file hosted on Dropbox, Google Drive or anywhere you fancy. And maybe you'll see your photos in one of my lives! 😉 I may restrict this opportunity to give it only to my Patreons in the future, so take advantage of it while it's open to everyone!
This is it for now. I will go live as soon as I receive the Fujifilm X-T4 to unbox it with you, so get ready.
Cheers!