The time has come for some Street Photography workshops in Florence! When I went in Summer, I was focused on creating content for Fujifilm and couldn't find the time to host them. But I'm back for Xmas now, and now I have a chance to host you at my workshops.
There will be 2 workshops, one at night and one all day, and they will be lots of fun. If you followed me on Instagram in the last few months, you have seen some photos I took on the itinerary we'll walk together. One of which is also available as NFT at the end of this post…
Workshop 1: Street Photography at Night, 15 Dec 2021
The first workshop is a night out in the small alleyways of the city centre and a visit to the Xmas market.
For 3 to 4 hours, we'll be exploring the city to find the best opportunities to catch great shots at night.
You will learn the challenges of photographing action in low light conditions and how to overcome them.
Because of the technical challenges in low light, I wouldn't recommend this workshop to smartphone photographers or if you use an action or pocket camera.
This is mainly intended for DSLR and mirrorless (or film with a high ISO roll).
All info is on the product page here.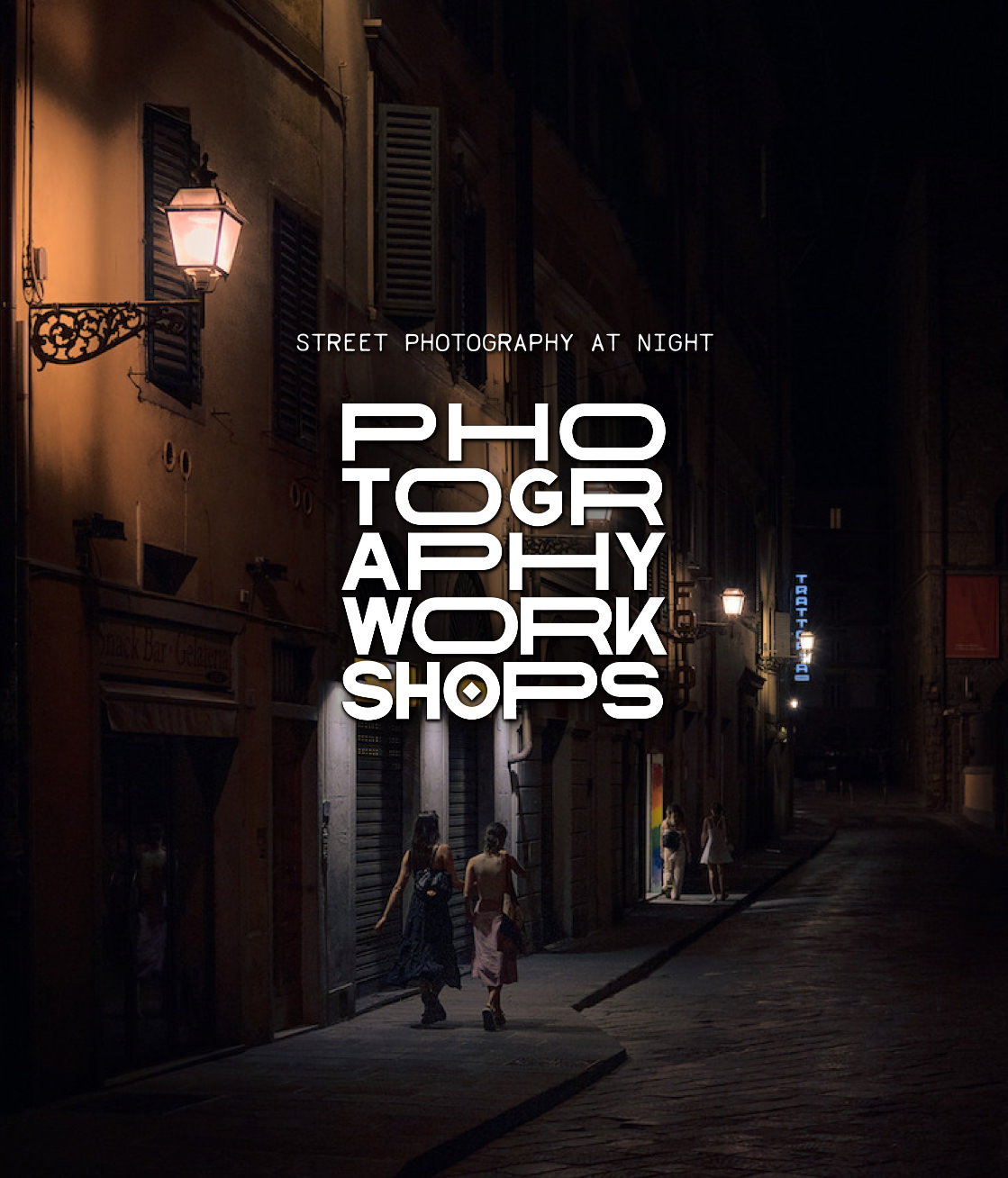 Street Photography at Night: Workshop in Florence (Italy) 15 Dec 2021
Workshop 2: All Day Street Photography, 18 Dec 2021
On the last Saturday before Xmas, we'll be hitting the streets for a whole day Street Photography workshop.
It should be very busy, which provides many opportunities to capture great moments on camera.
We will go out in daylight and stay for Blue Hour as well (right after sunset), so you can capture many different scenes in different light conditions.
This is a better opportunity for people using smartphones as the light will be more forgiving. After sunset, it may become more challenging, but we won't stay after dark, so you'll still be able to photograph.
Again, all the info is on the product page here.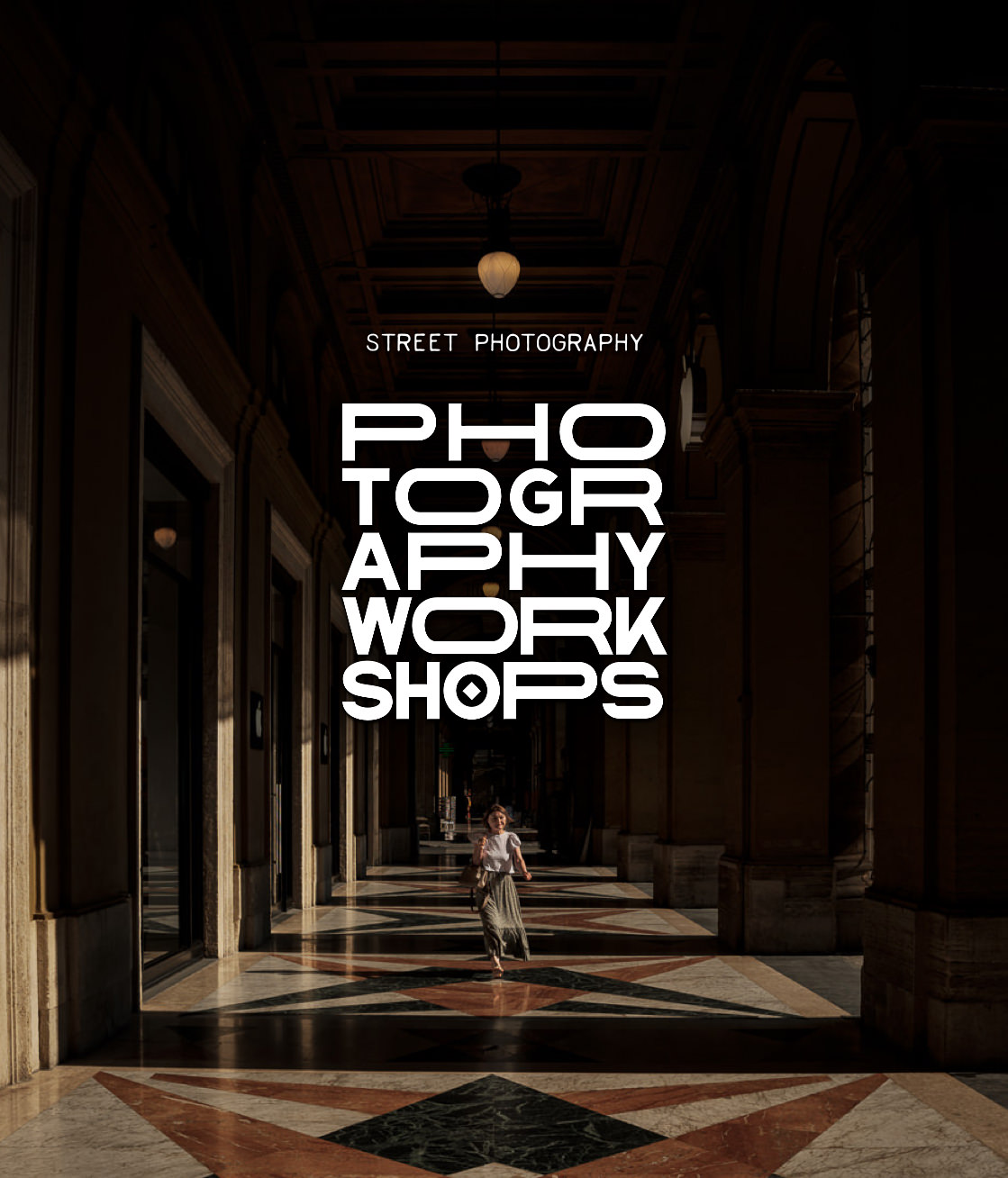 Street Photography Workshop in Florence (Italy) 18 Dec 2021
Both workshops will be dependent on Covid restrictions in place at the time of the meeting and may therefore be subject to cancellation (a refund will be given, of course). Please read all the info on the Product page.
By the way, if you want to book both these Street Photography workshops in Florence, you can get a big discount with the code BOOK2FI. Just enter the code during checkout.
---
And now the NFT…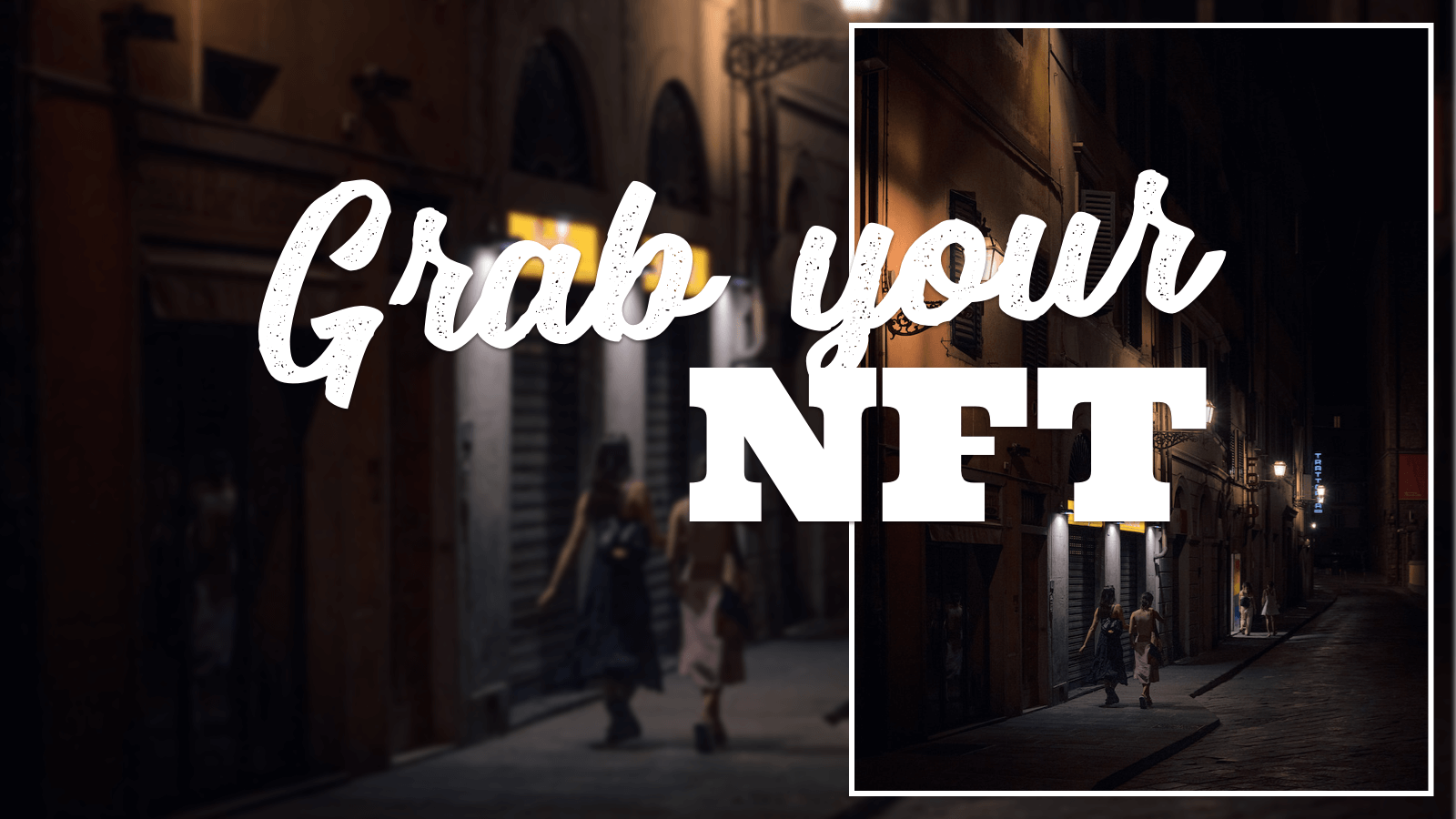 If you would like to purchase the photo I took at night and used for the presentation of this workshop, I made it available for you here as an NFT. You can claim ownership on the blockchain and download the image to keep on your computer/device. And you can also use the hi-res copy to print it in large format.
You can, of course, always just buy the print directly from me and I will ship it to you. All the information on how to buy my prints is available here.
If you're not familiar with NFT, cryptocurrencies, etc. there's loads of info available to you only a google search away… I know I could write a blog post here about all of that myself. But it's an ever-evolving world because the tech behind it is relatively young. And some of it may be seen as financial advice so this blog is probably not the best place to find this information.
To purchase this NFT you will need Ethereum or Polygon (MATIC) and a Metamask wallet. Metamask is the most popular browser wallet used on almost all NFT platforms. Using the Wyre service, you can buy Ethereum with your credit card directly from Metamask. I will give the option to use other wallets as soon as my platform supports them
I am not affiliated with Metamask, Wyre or have any business with crypto-related software. Do your own research and only use this if you know what you're doing. Remember the print is still available directly from me without going through buying cryptocurrency.
Upon unlocking this content, you will see a link to a file secured on IPFS cloud. The file contains both the TIFF 16bit at 300dpi in AdobeRGB for print and the JPEG image.
As per my usual store policy, digital products are non-refundable.
Alright, that's about it. Thank you very much, and I hope to see you at my workshop!
Cheers!