"Street Photographer Of The Year" for 2022. What a way to end the year!
I woke up this morning and checked emails while sipping my coffee… Surprisingly, I found this totally unexpected, belated Christmas gift!
For all of you in the Chicago area, my selected photo will be displayed at the Bridgeport Art Center from the 21st of July to the 1st of September, 2023. For those who cannot attend, there is a virtual gallery tour available for a limited time via Kunstmatrix: https://artspaces.kunstmatrix.com/en/exhibition/11301795/street-photographer-of-the-year
So Happy!
A few words are due here
I am incredibly honoured and humbled to have been named Street Photographer of the Year for 2022.
This is a dream come true for me. A recognition of all the work, dedication and passion I have put into Photography, and especially into Street Photography, over the years.
As a Street Photographer, I am constantly on the lookout for those fleeting, spontaneous moments that tell a story and reveal the humanity of the people around us. When I started, I felt shy and almost hid people in my photos. But the more time I spent in the streets, the more I felt that people's stories needed to be told.
Being named Street Photographer of the Year is a huge achievement. And I am deeply grateful to the judges and everyone who has supported me along the way. This is an honour and testament to Street Photography's power to capture the beauty and emotions of the world around us.
I am honoured to be able to share my work with others at the upcoming exhibition in Chicago.
I will certainly continue to push myself and my photography to new heights. That is my driving force. Furthermore, I hope to inspire others to pursue their passions and follow their dreams.
Less than 5 years ago, I had never even tried Street Photography. This is a testament that everything is possible if you're willing to put in the effort.
Again, many thanks to everyone who has supported me and helped make this achievement possible.
The Photo
Thanks to The Print Space, I have made copies of the exhibited photo available through my Etsy store, including 2 limited editions with a signed Certificate Of Authenticity (an A1-size, framed, and an even larger one, unframed).
If you want to hang award-winning photos on your wall, this is your chance! Just head to Etsy.
You can save a bit of money (the Etsy fees on your payments) and better support my work (more Etsy fees, for me to list my photos) by buying from my store. I will handle your print and delivery and personally liaise with The Print Space. Just check my Collection series.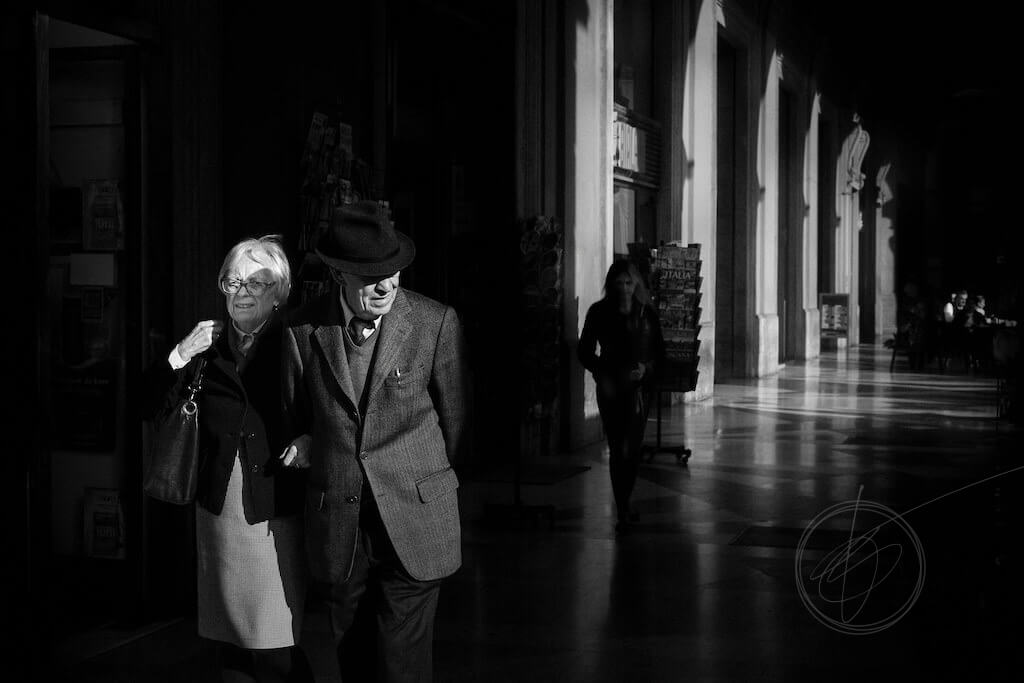 Thank you!
As you know from these pages, I have been featured in several exhibitions over the past years. And you may remember my feature at the POTY 2020 exhibition in Vancouver. But, to this day, this is the achievement I cherish the most.
I will now make plans to be in Chicago for the exhibition and meet you all if you do me the honour of joining me. Of course, it will be a great opportunity to meet friends and go out for some Street Photography.
Street Photographer Of The Year.
Thank you.
Add the event to your calendar
Apple • Google • Office 365 • Outlook Web • Outlook • Yahoo
The NFT
OK, this was asked by a few… I am making the image available as an NFT that you can download and keep on your HD (JPEG) or print and hang on your wall (TIFF). The TIFF file is the same version in A1 size that is available to print from Etsy, so it's impeccable quality.
If you're not familiar with NFT, cryptocurrencies, etc. there's loads of info available to you only a google search away… I know I could write a blog post here about all of that myself. But it's an ever-evolving world because the tech behind it is still relatively young. And I'm not a financial advisor, nor can I give you any financial advice, so this blog is probably not the best place to find this information.
To purchase this NFT you will need Ethereum or Polygon (MATIC) and a Metamask wallet. Metamask is the most popular browser wallet available on almost all NFT platforms. Using the Wyre service, you can buy Ethereum with your credit card directly from Metamask. I will give the option to use other wallets as soon as my platform supports them.
I am not affiliated with Metamask, Wyre or have any business with crypto-related software. Do your own research and only use this if you know what you're doing. Remember the print is still available directly from me without going through buying cryptocurrency.
Upon unlocking this content, you will see a link to a file secured on IPFS cloud. The file contains both the TIFF 16bit at 300dpi in AdobeRGB for print and the JPEG image.
As per my usual store policy, digital products are non-refundable.
Alright, that's about it. Thank you very much, and I hope to see you in Chicago!
Cheers!