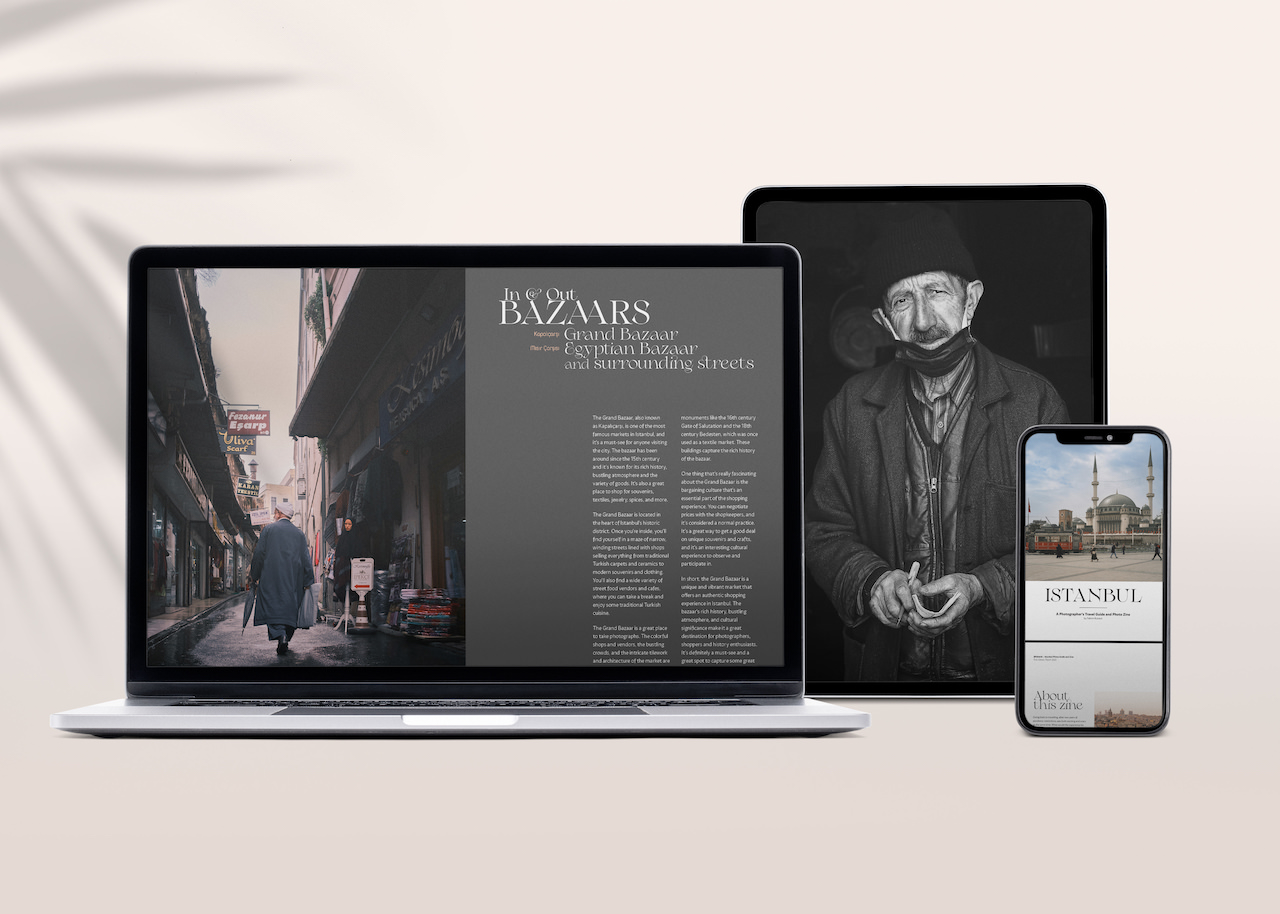 My Istanbul travel guide and photo zine is finally out! I know I announced this long ago, when I published the first episode of the relative YouTube series. But it's out now, and it looks gorgeous!
There are more than 130 high-resolution photos spread over 150 pages in a big magazine format. All the photos come with their shooting info, so you are able to see the settings for each of them: ISO, Aperture, Shutter Speed, lens (and exact focal length if it's a zoom lens) and, of course, Fujifilm film simulation.
And there is plenty of information for all the photographers who want to visit this splendid city.
Anyone can enjoy this Istanbul travel guide and photo zine. There are personal stories and general travel info that will be useful to everyone. But I have also added information that is of specific interest to photographers, like privacy laws that can impact your Street Photography, drone regulations, personal recommendations, etc.
There is also a list of all the gear I used. If you plan to travel and want to know what to pack in your bag, this can help.
My aim is to keep this up to date with future visits to the city. That is one of the benefits of the digital version: I can simply upload a new PDF, and you can then download the update. Lifetime updates are included with the purchase for a completely worry-free experience.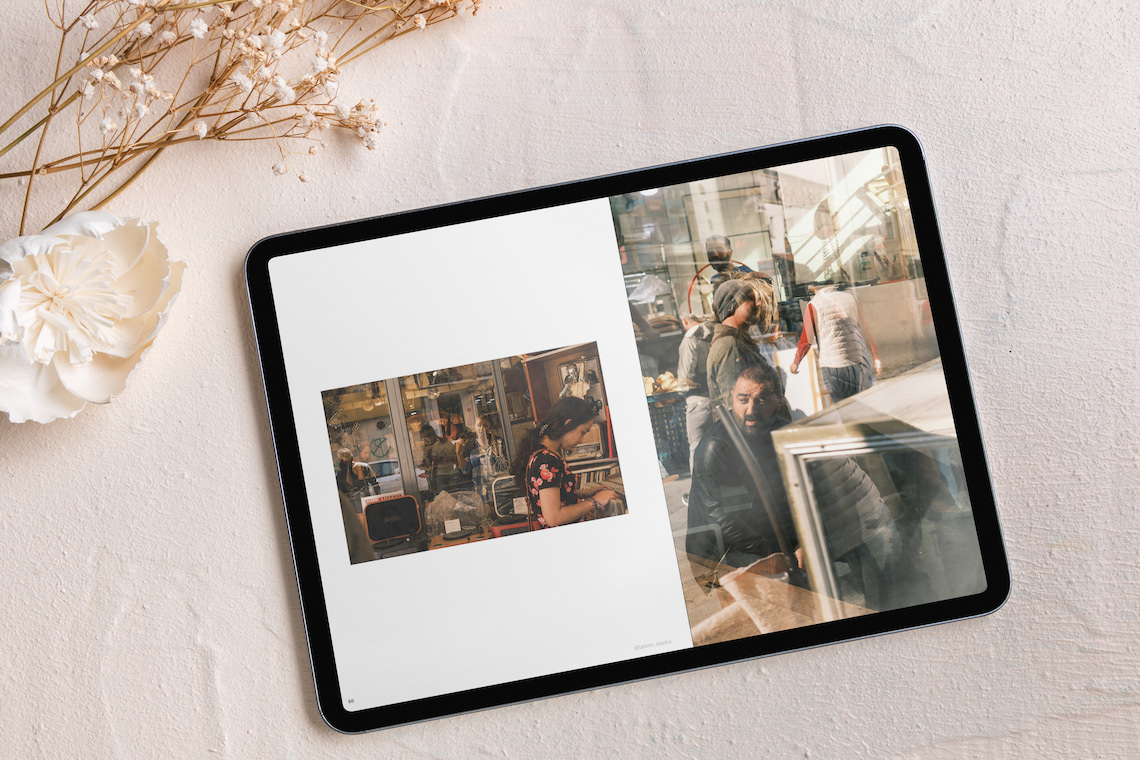 Digital vs Print
Right now, this Istanbul travel guide and photo zine is only available in digital format. There are several reasons and a few benefits that come with digital:
the digital format allows me to keep this updated easily and indefinitely: if I made a typo, if I wanted to add more content, etc… As I mentioned above, all it takes is to upload a new version, and you will be able to receive updated copies for life
you can have instant access to the publication wherever you are
you can zoom in to view the minutest details of each photo
it is, of course, more sustainable for the planet
it helps reduce the cost of creating a zine (on top of packing and shipping), so I can give it to you at a considerably reduced price (more on this below)
Should you wish to print this yourself, the photos included in the PDF are at 300dpi, and the text is scalable. I made sure everything is available to you at high resolution to give you the option to print at home.
But at the moment, there is no plan to make this available as a printed version.
I have investigated options to make this Istanbul travel guide and photo zine a physical book. I'm the first to advocate for photos to be enjoyed printed, and I sell prints as well. But, as with everything else nowadays, the costs are getting very high. One publisher quoted me £106.80 per copy for a hardcover version with premium paper. That's a publisher I used in the past to print the photobooks I have at home, none of which cost me more than £50.
Then, of course, there are the shipping costs. Depending on where you live, you could be looking at a total of £130-170 for a single purchase. And that is if I don't make a single penny out of this work.
So, this is why this is only available as digital right now.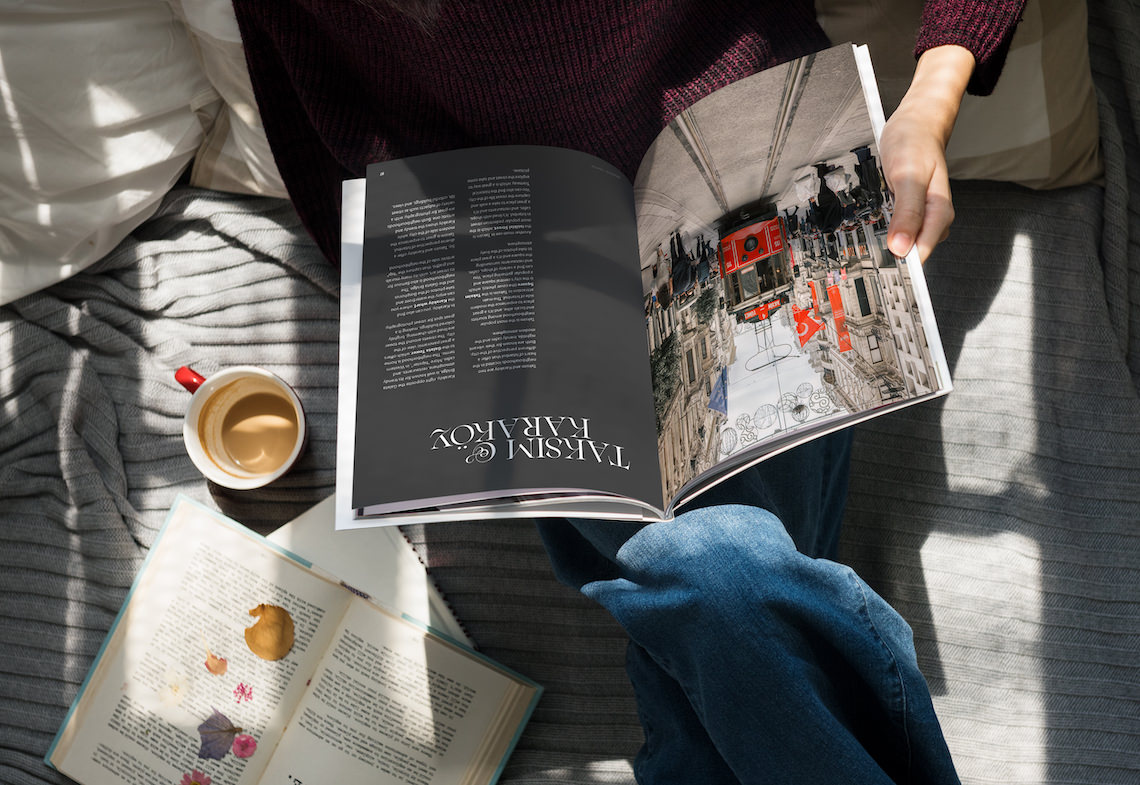 How to get your copy
The Istanbul travel guide and photo zine is available in my store. And, conveniently, you can also click the button here to go straight to the book page 🙂
I decided to keep the same price I had set for the pre-orders, to make this affordable to all of you. As you just read, this is still almost 1/10 of the cost of printing. And with the digital copy, you get all the benefits I highlighted above. Including the possibility of printing this yourself.
Purchasing my publications, digital products and prints is the most direct way to support me and my work. Every item you purchase helps me raise funds to create even more photos, videos and products specifically for you.
So, thank you!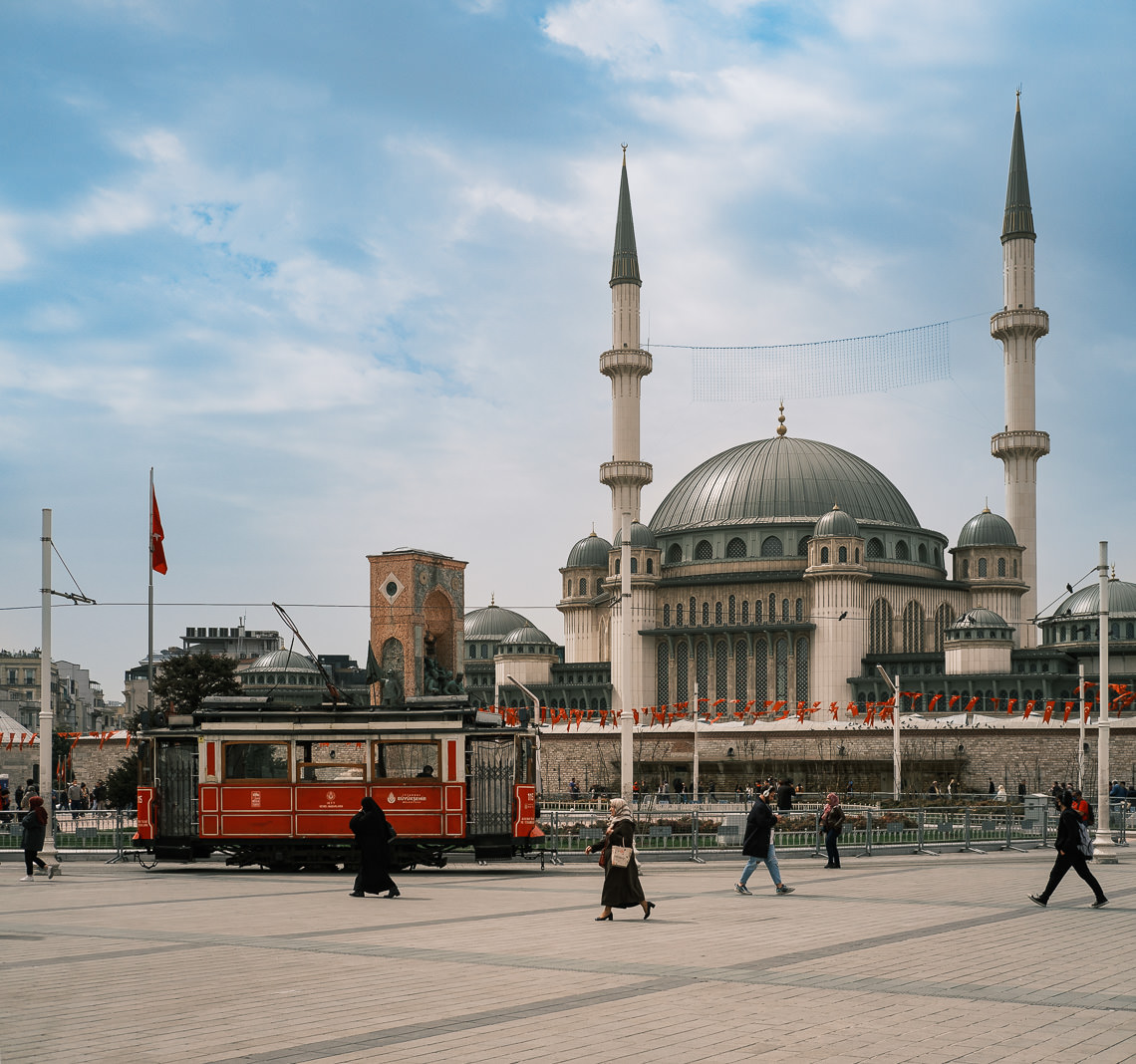 Istanbul Travel Guide and Photo Zine
So, here we are. This is the big news of the day! Hopefully, the first of many more.
This publication was created to inspire you to pack your bags and your camera and go. It is a fantastic city to visit, and tourism can help the local economy, particularly in this difficult time while recovering from the disasters of the earthquake in Turkey and Syria.
If even only one of you did it after purchasing the book, I would have accomplished my goal. At the end of the day, this is what good Travel Photography is all about: it makes you want to go.