Once again, I found that I had used one of the Instagram banned hashtag. Now, this has nothing to do with the infamous "shadowban" practice controversy. I noticed a slight decrease in engagement compared to previous posts, so I decided to investigate a little.
Turns out that the hashtag #sunriselovers had been flagged for inappropriate content. Which meant that it was not generating any engagement because my post was hidden by Instagram.
And this is clearly indicated in the hashtag page on Instagram, so no conspiracy theories here. The hashtag was reported because of inappropriate content posted using it, and Instagram is now verifying the report.
Update 2023: still banned after 2 years.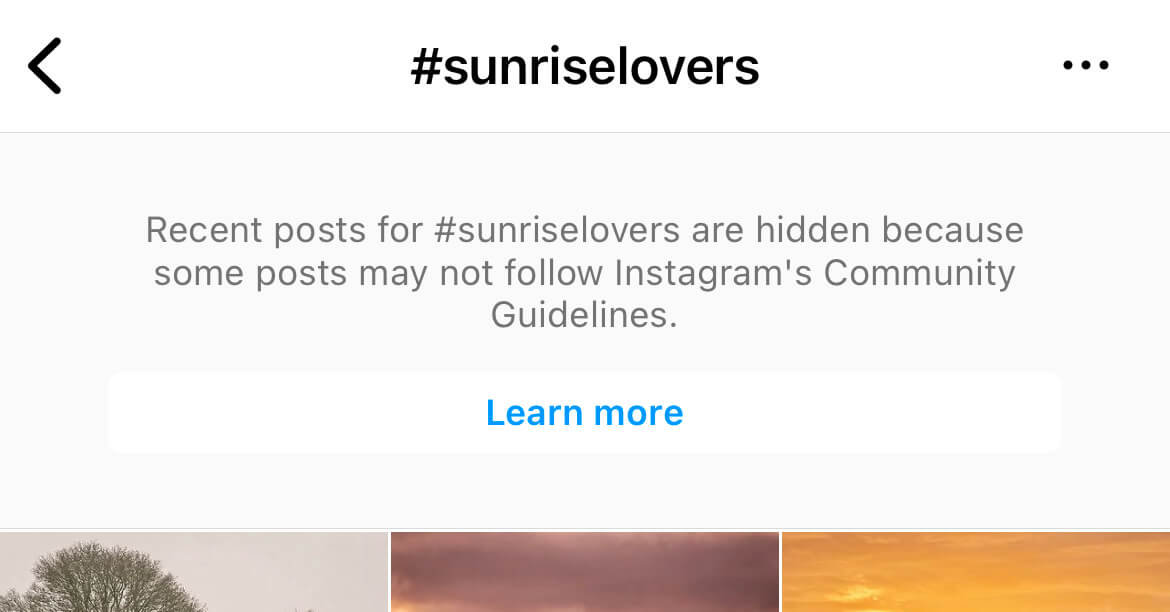 To me, this way is frustrating and not transparent to the users, but that's my personal opinion. I don't think the idea that Instagram banned hashtags prevent spam is a display of common sense. If inappropriate content is uploaded, it's the content that should be flagged. And the uploader as well, if it is a repeated offence. Then if a hashtag is itself inappropriate, like a #kill[celebrityname] tag for example, then the flag should be flagged (surprise: these hashtags exist and are not always flagged).
Unfortunately, there is no way to know if a hashtag is banned upon posting a photo on Instagram. You should check each hashtag you intend to use beforehand and see if you get the same message. But that is tedious and, frankly, quite annoying.
So, in the second part of the video I introduce Hashtastic, an online service that does all the hard work automatically for you.
At the time of recording, it had identified over 92000 banned hashtags. Some as innocent as #alone or #desk or #eggplant… Even #valentinesday is banned!
The Video
So here's the video, the first minutes talking about my Instagram banned hashtag experience, then about Hashtastic.
As always, find the direct link here in case the embed doesn't work: https://www.youtube.com/watch?v=rEnJp5nBNwc
Perhaps my Hashtastic review convinces you. But whether you choose to use Hashtastic yourself or a different service, or even do the tedious manual work, make sure you avoid using banned hashtags on Instagram. And also, delete them from your posts if you find you have used them.
Even if you don't believe in the shadowban theory, banned hashtags produce zero engagement because your photos are hidden. So your posts are not reaching their full potential.
Hope this helps you. And if you really want to read about the shadowban, check my blog post from when it happened to me.
And I'll see you next time!
Cheers.