Writing Oxford street might be a bit of a clickbait if you were looking for photos in London. But this is about street photography in Oxford, so…
Anyway, here I am talking about another photowalk I attended.
It's always great to go out, meet and shoot with like-minded individuals.
I also often meet up with new groups. I love to connect with as many people as possible, hear new stories and learn something every time.
And so last Saturday, I went on a photowalk in Oxford with other fellow photographers:
@gareth_danks, @dangoodyart, @richard.jones.photo, @steven_musgrove, @nuneatonphotosoc, @kenwalkerphotography and @johnstarkeyphotography.
Most of them (us) are mainly landscape photographers, and I found it inspiring that all decided to challenge themselves by doing a bit of Street for a day. As I wrote in a previous post, it's a great exercise to leave your comfort zone and try something different.
It's how I started doing street photography myself, and I absolutely enjoy every second of it.
Even if you're on your own, a way to boost your creativity is to set challenges for yourself. Perhaps try a new technique, constrain yourself into using only one specific less-used lens, etc. Particularly if you live in a less eventful place than London or if you don't travel too often, this may help you keep your creative spark alive.
My own challenges
In this Oxford street photowalk, I did a bit of that myself. First, as an introvert, it's always challenging to engage in conversations with complete strangers.
Then I decided to set some constraints with the gear. Therefore I only had 1 camera body and 2 lenses with me.
And lastly, I tried some new techniques as well. I set my camera screen to black and white (Acros Red film simulation) to focus more on shapes and contrast. Tried some panning. And even found myself in a situation where I shot a street portrait, Bruce Gilden style!
Here's how it all went…
Gear Challenge
Knowing I would stay out about 15 hours, I didn't want to carry a heavy bag on my shoulders the whole time. So I decided to only bring my street photography staples with me: my Fujifilm X-T2 and the Fujinon XF 23mm f/2 and 35mm f/2.
Both lenses actually served as icebreakers in the conversation as well because everybody was amazed by their small size. It's one reason why they are my favourites. And these lenses are also weather-sealed. A much-needed feature with the British weather.
I'm also planning to buy the 50mm f/2 (and I have the absolutely gorgeous, bigger, 90mm f/2 already), but that's for another story.
One of the widely appreciated features of Fujifilm cameras is the film simulations, and I'm a big fan of Classic Chrome for street photography. But this time, I decided to try something different.
I wanted to focus more on shapes and contrast, particularly on a busy Saturday without much bright sunshine. So I set my camera to use the Acros film simulation (Red filter).
The red filter option darkens the skies without pushing the contrast too much, so I thought it would do well here.
I could actually write a post about Fujifilm film simulations… Let me know in the comments if you'd be interested.
Out in the street
And so, off we went for an Oxford street photography walk. The last time I was here was almost 5 years ago, but I still remembered the locations pretty well.
Some arches and alleyways really come to life with the sun. But there was only a faded light for about an hour before lunch time. So we made do with what we had.
Here are a few shots I took.
Warming up
Some photos I like from the random shots I took while fiddling with the camera settings…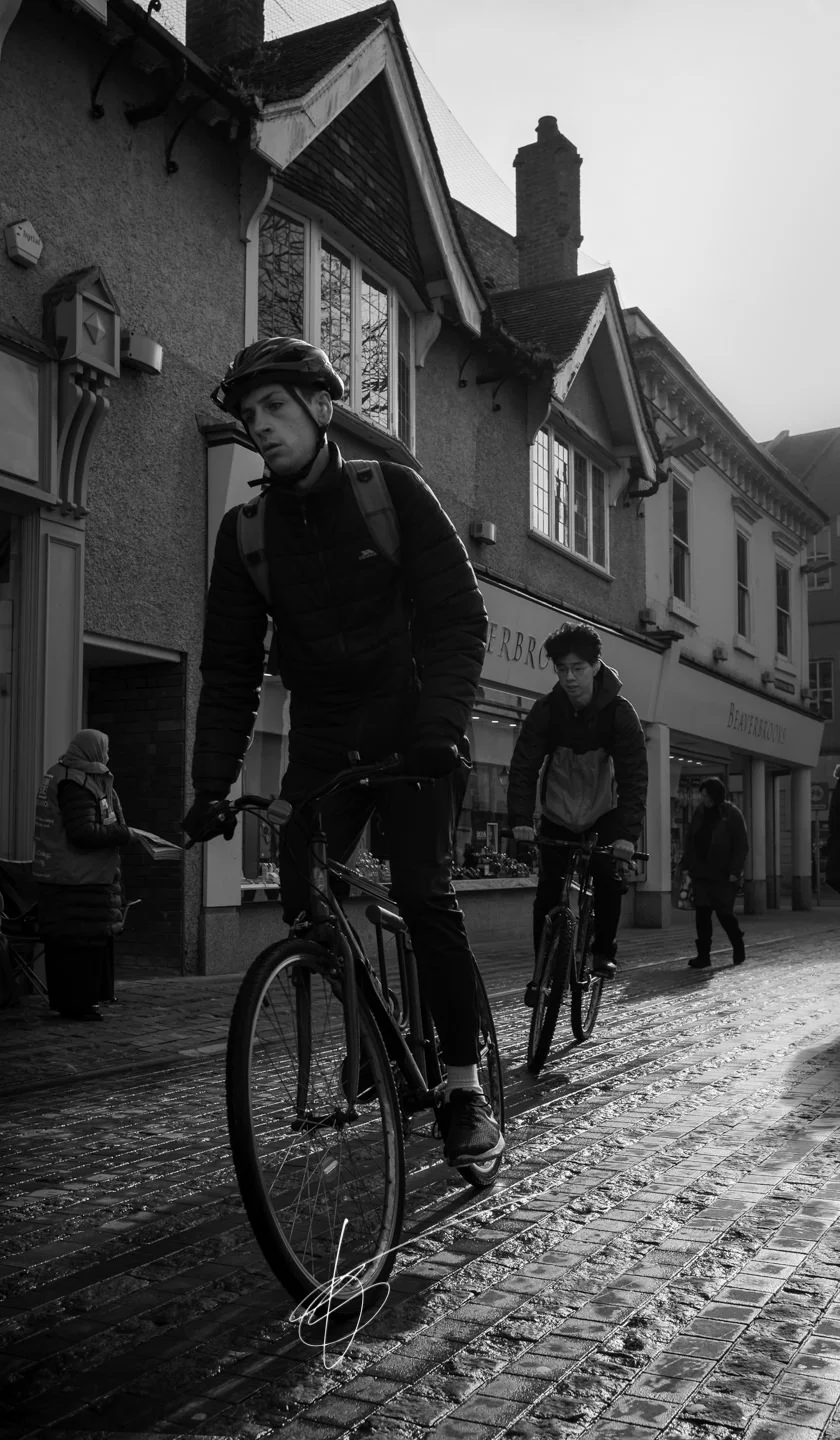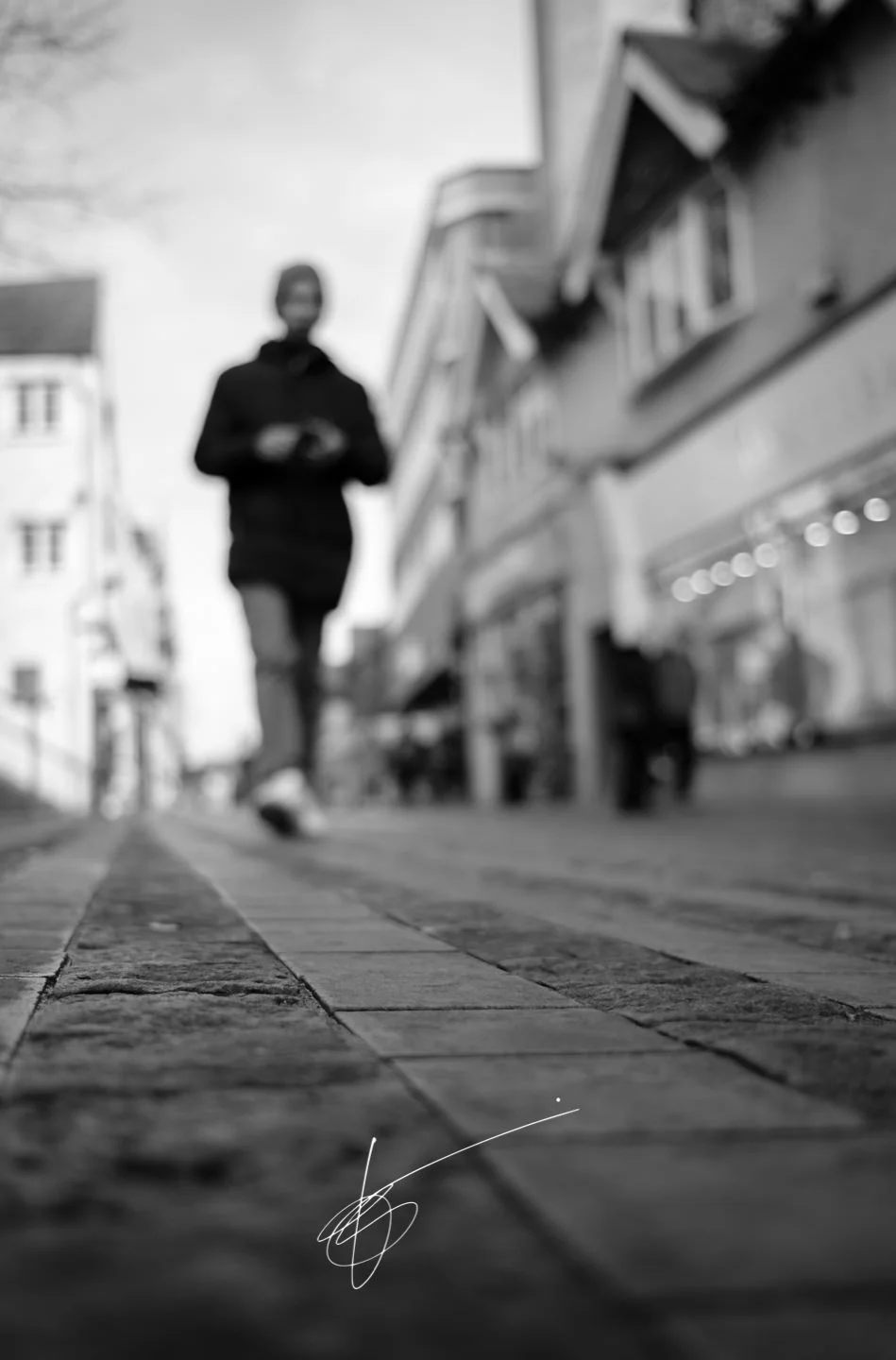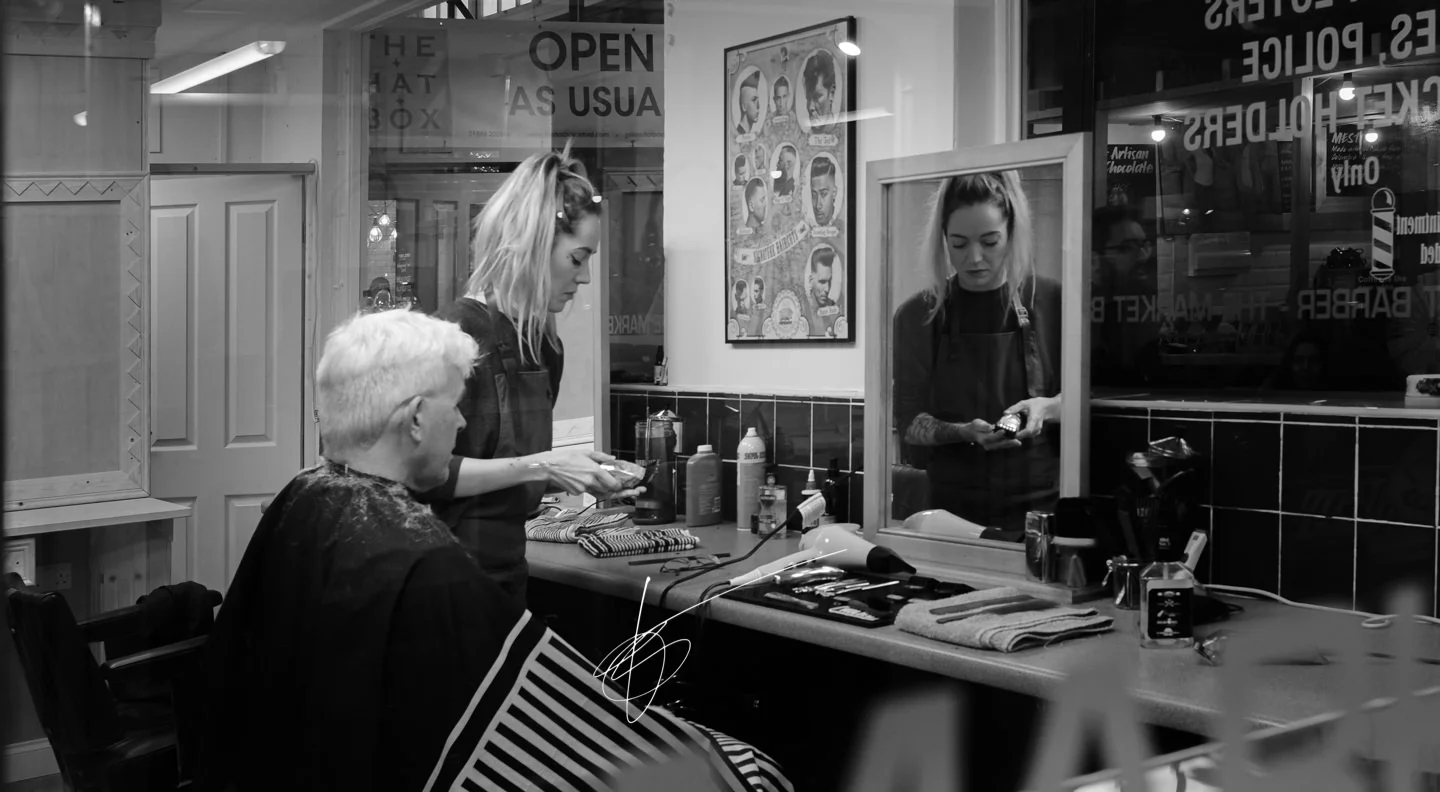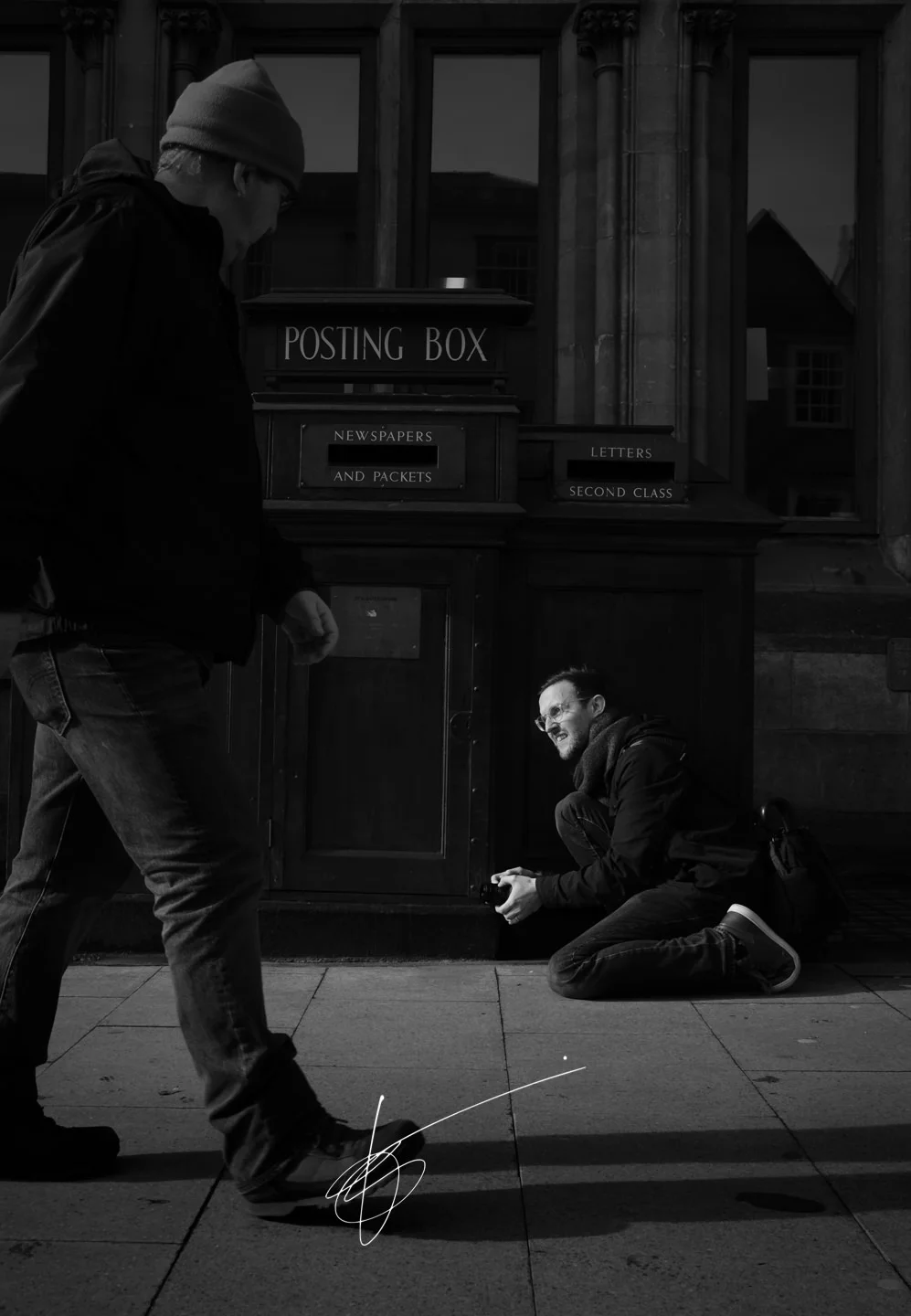 Panning
Panning can be a fun technique.
I use it rarely, but I did when shooting the Athletics European Cup in Florence years ago. And I know it can give interesting results.
It helps to start following your subject with the camera a few seconds before you shoot. This way, when you press the trigger, you should be moving at the same pace already.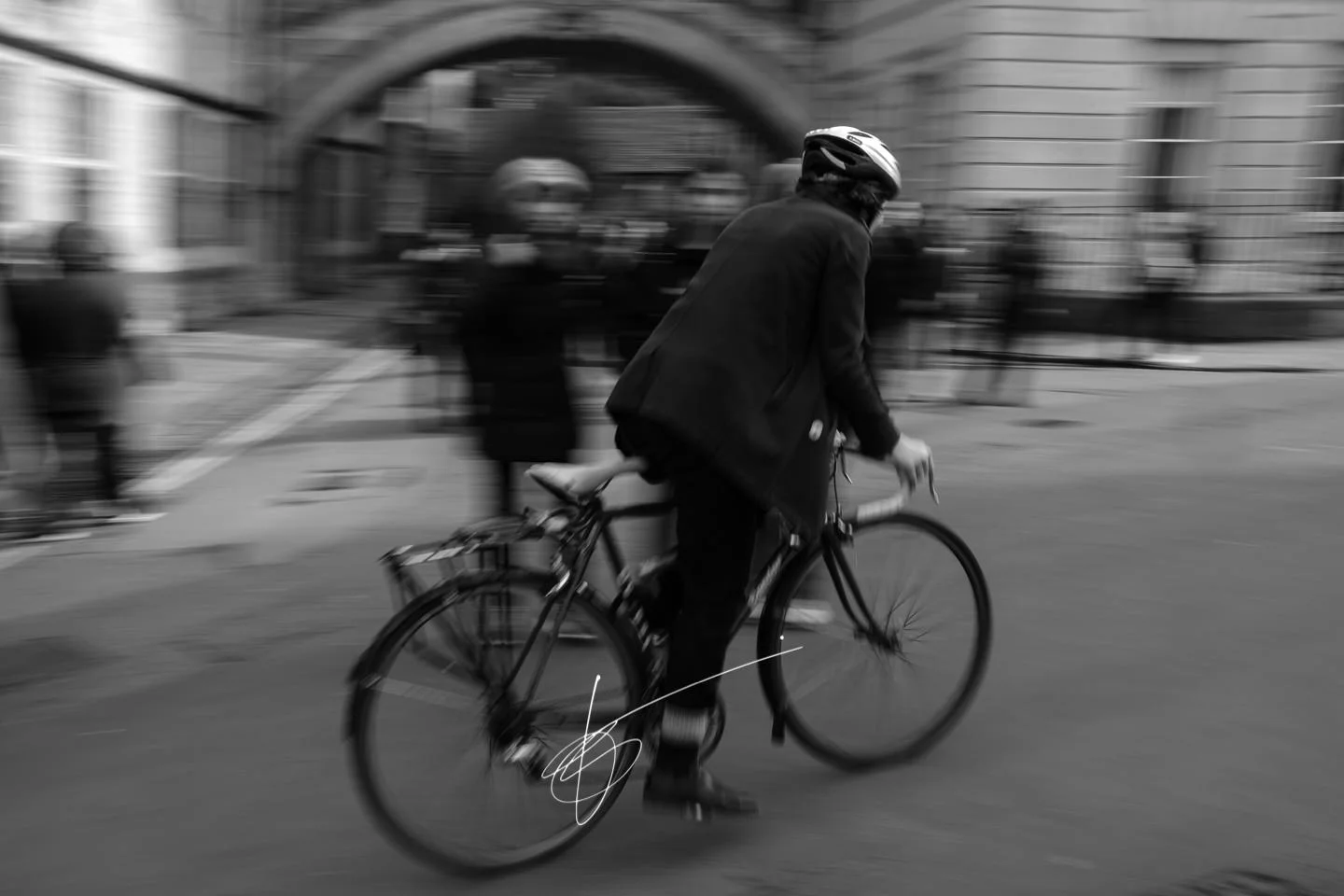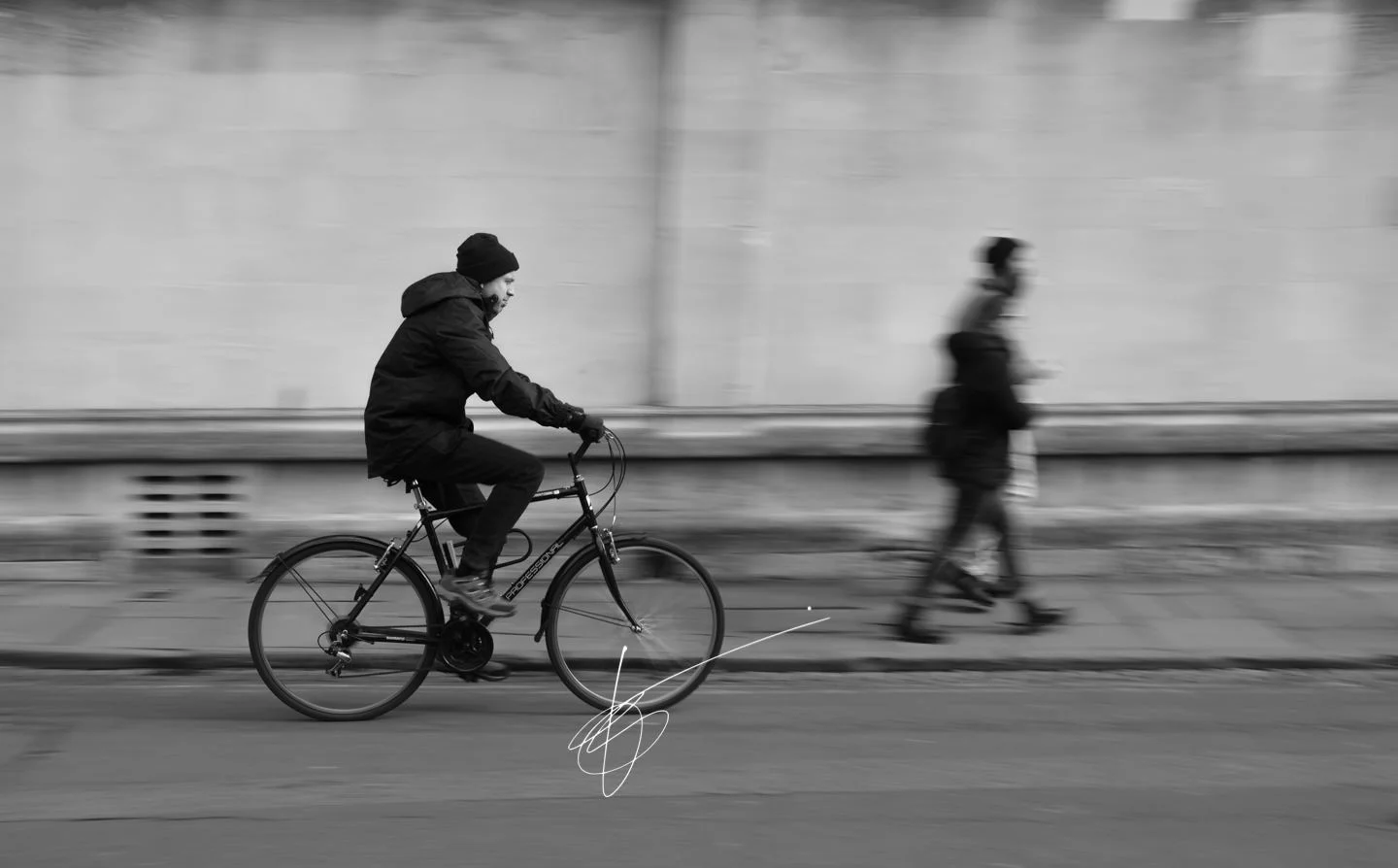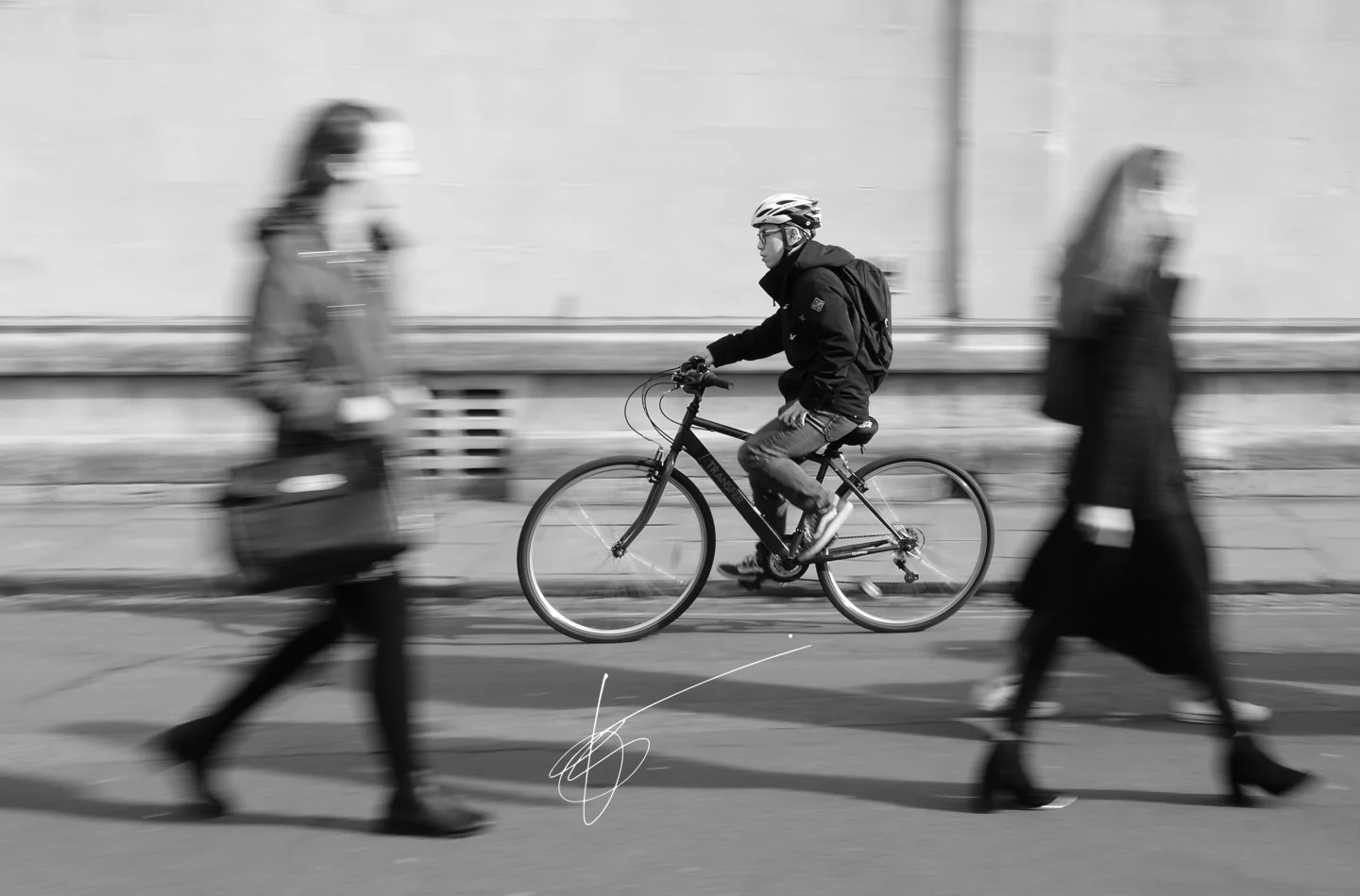 Silhouettes and shadows
This is more of my usual street photography style.
Although, as I mentioned earlier, we didn't have much sunlight to play with during the day.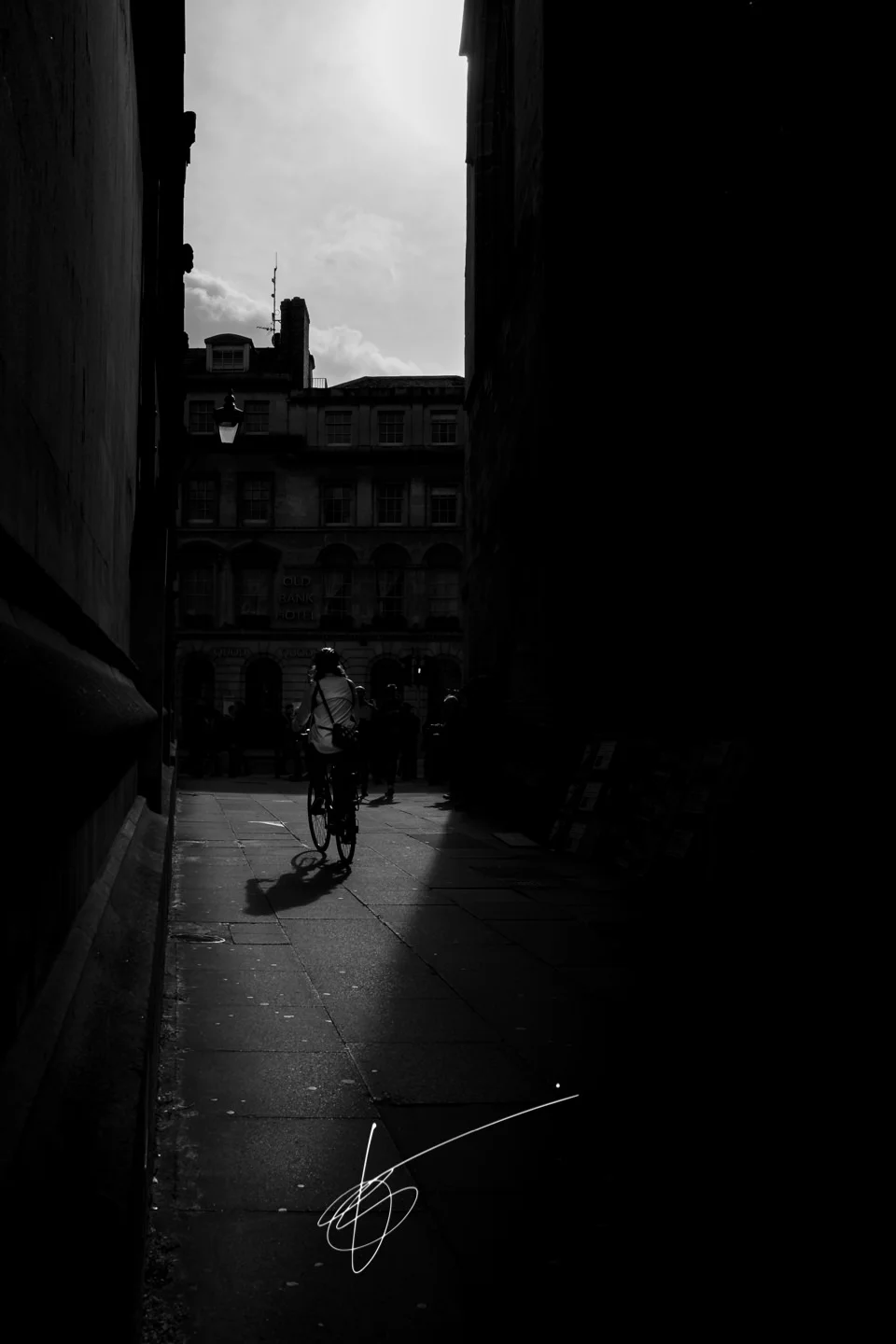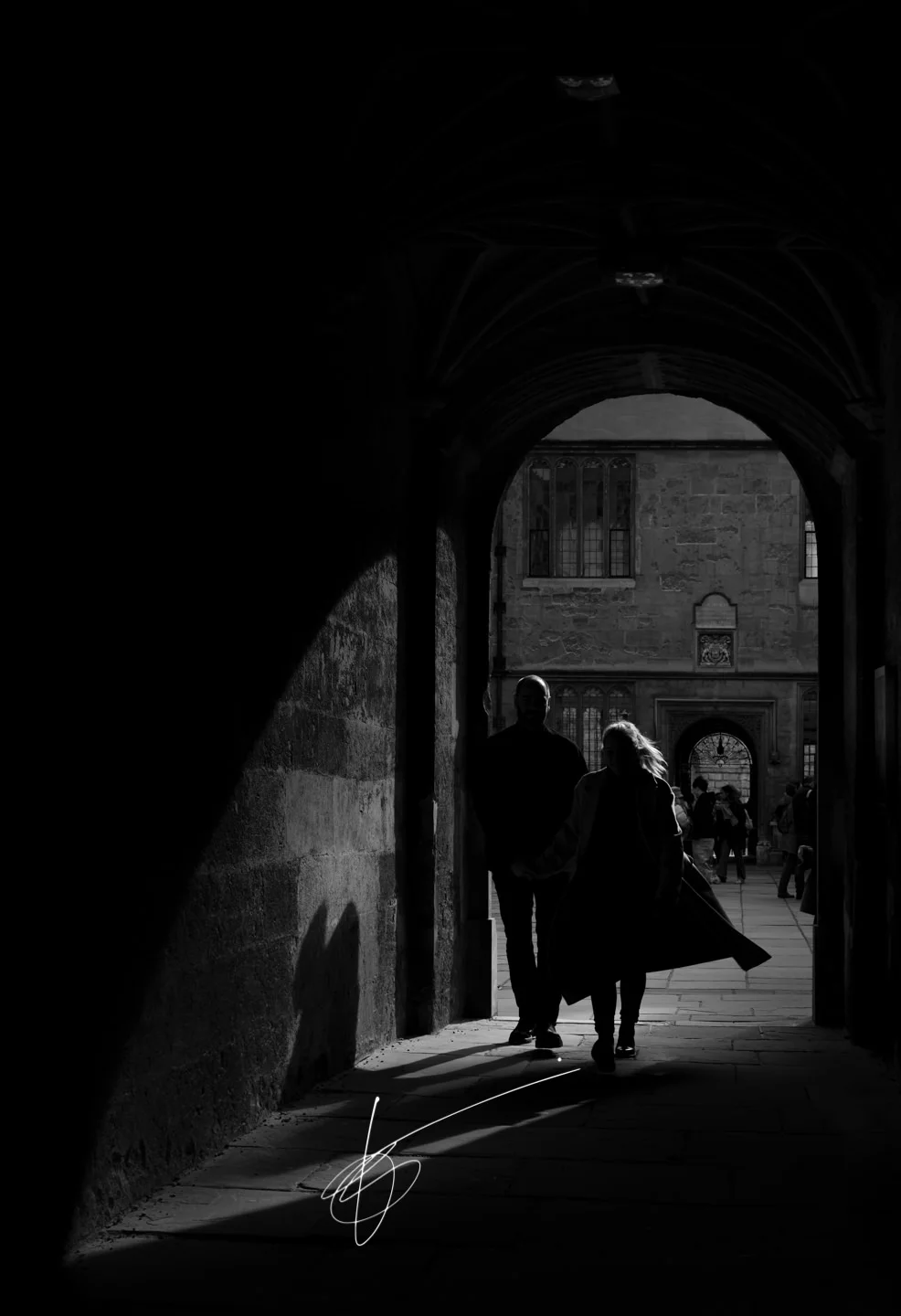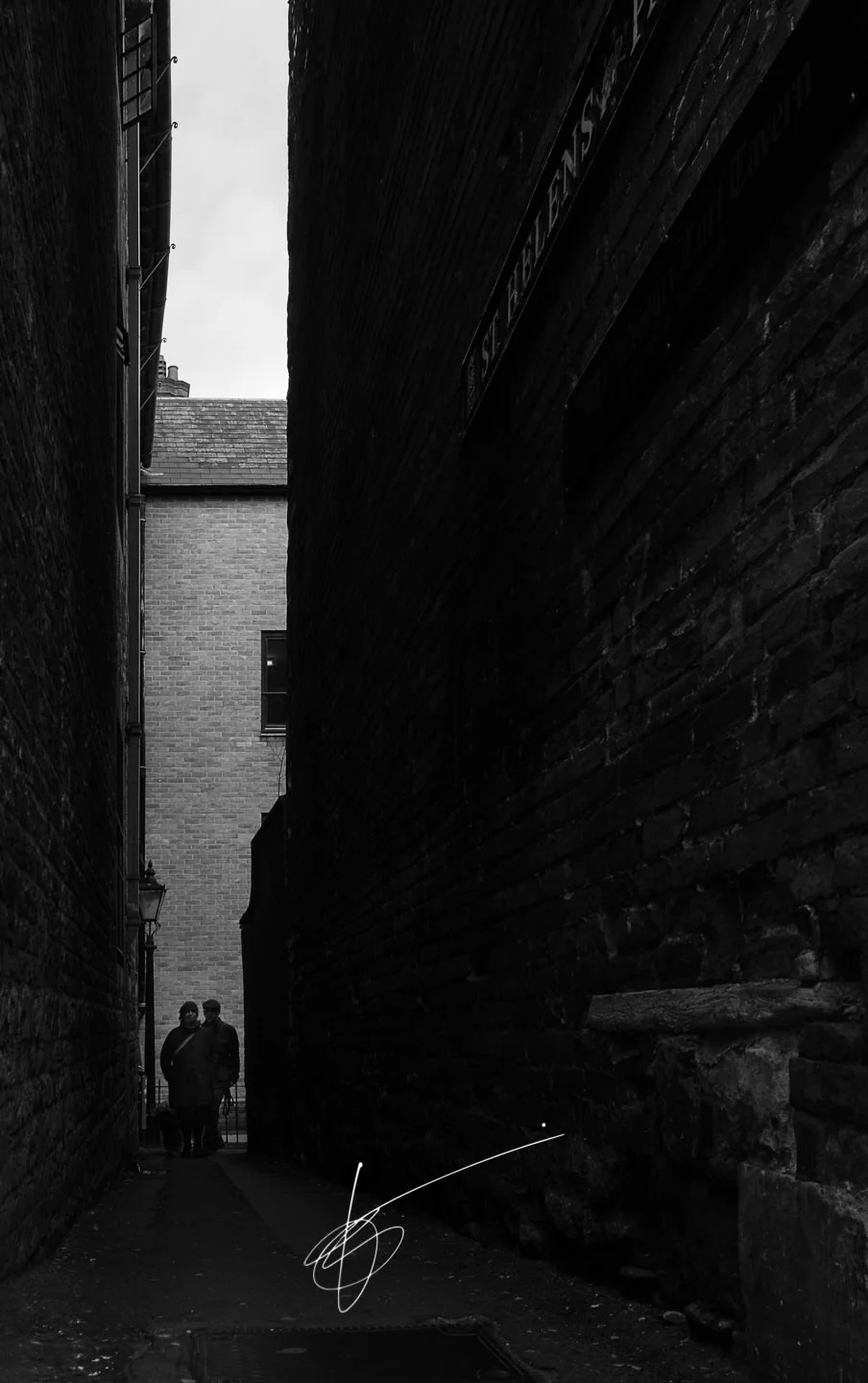 The street portrait
And here is probably my favourite shot of the day.
100% candid shot. Maybe a little too much "in your face" as in Bruce Gilden (in)famous style. But I was quite pleased when I saw I got this in focus.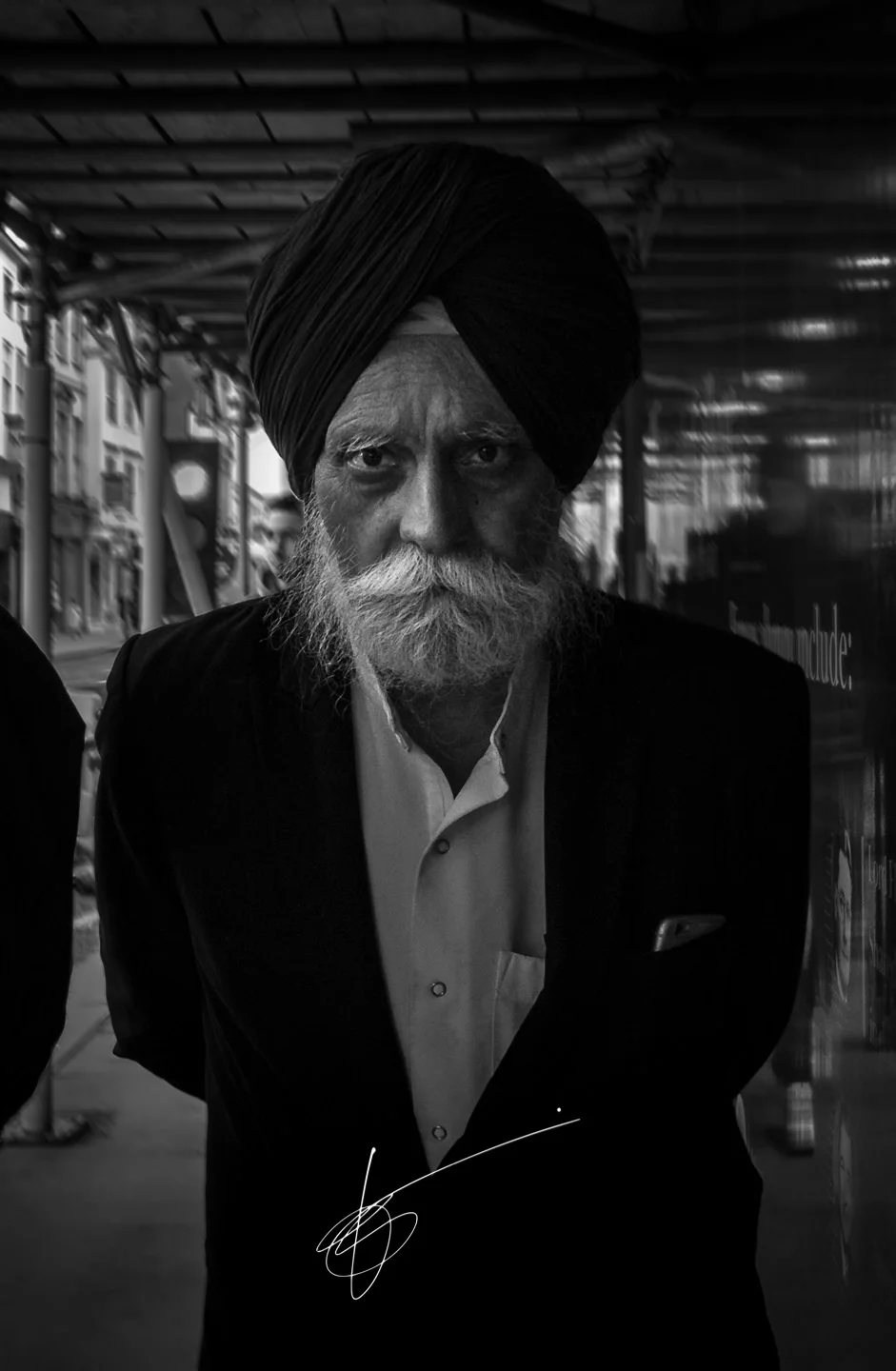 This portrait will be the subject of my next Story Behind The Shot, so make sure you subscribe to my newsletter to receive it.
You can do it here.
And this is it.
Hope you enjoyed the content, and I'll see you all next time!