Yesterday I went out with my friend Martyn for a photographic morning with Richmond Park deers. This park just outside of London is famous for its deers but also has a nice view over the city (albeit far away) that is perfect for sunrise in some periods.
It's not the only park with deers, there's at least Bushy Park as well, but here seems to live the largest colony.
Autumn is the rutting season for many deer species; therefore, it's often considered the best time for "deer-watching". Obviously, you need to be careful when approaching the deers in their rutting season. The advice is to stay at least 50m away, but I'd probably stay even further away. In the run-up to the rut, a stag will weigh around 25 stone and have sharp antlers. Being hit by a stag travelling at full speed of up to 30mph is the equivalent of being mown down by a motorbike (plus the piercing).
Oh, and dogs should always be on the lead.
But if you want to read more information about the deer rutting season, check the Royal Parks' dedicated page.
Out For Photos
We went in the early morning, hoping for mist and a good sunrise as well.
We didn't get a colourful sunrise, but there was a delicate mist around the ponds. Not much, to be honest, just enough to create a bit of atmosphere. And it took quite some time to find the deers as well. We spotted a couple wandering alone, but we were more looking for dominant stags and their harem of hinds. Which we found later on.
To me, it was also very interesting to see the deers swim in the lake because it's something I had never witnessed before.
All the photos were shot with the Fujifilm X-T4, with the 100-400mm lens attached. This meant I needed to bump up the ISO to have a fast enough shutter speed to capture the action. I think I started the morning at 3200 ISO and then lowered it to 800 ISO after sunrise.
I'm sure I'll go again in the coming weeks to shoot more photos, but here are some of the pictures I took yesterday…
Gallery
This first photo is also available as a print, part of my Limited 10 series.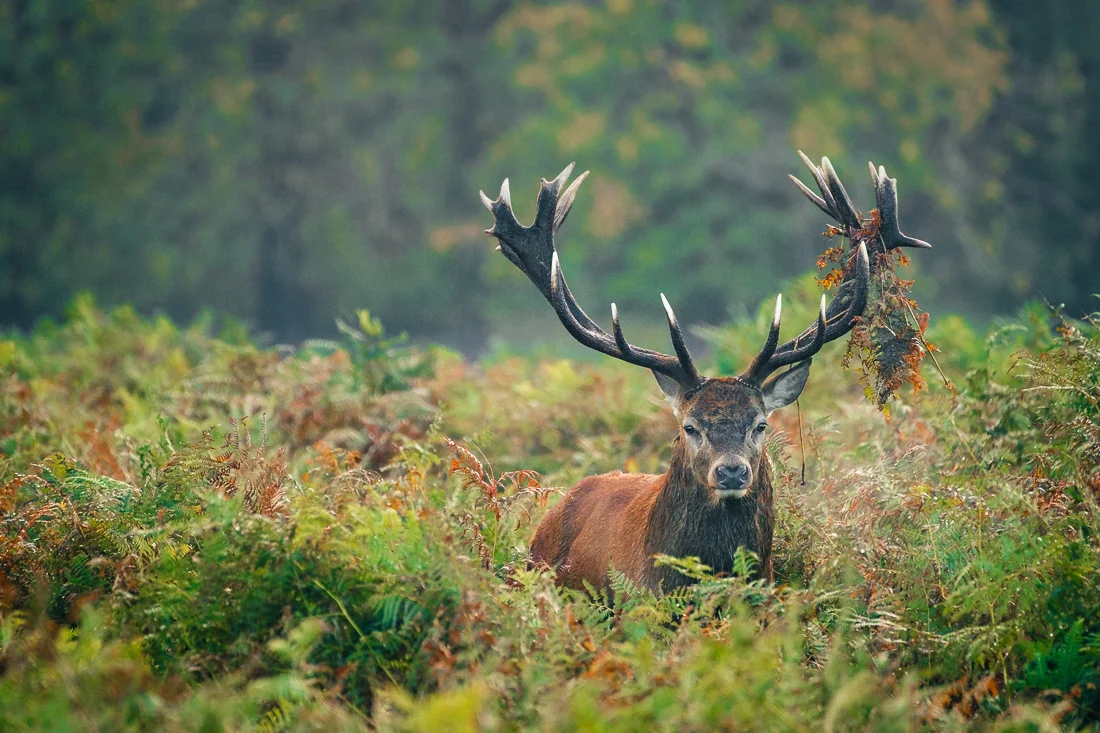 And then here's a selection from the morning with the Richmond Park deers: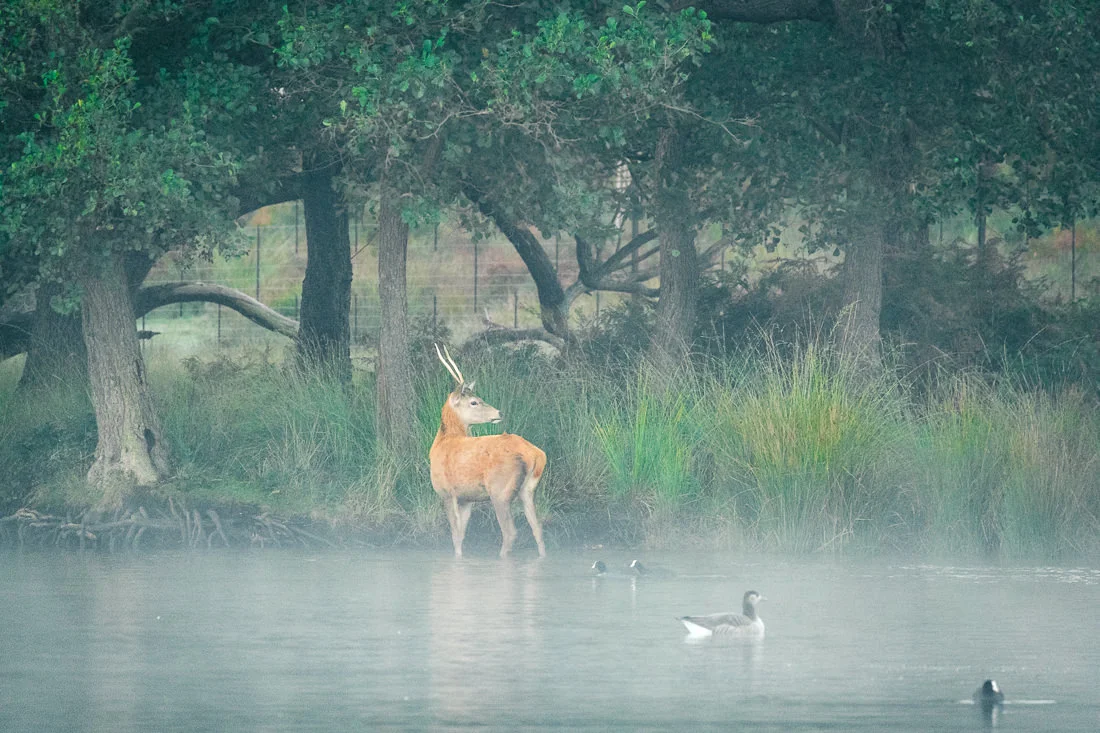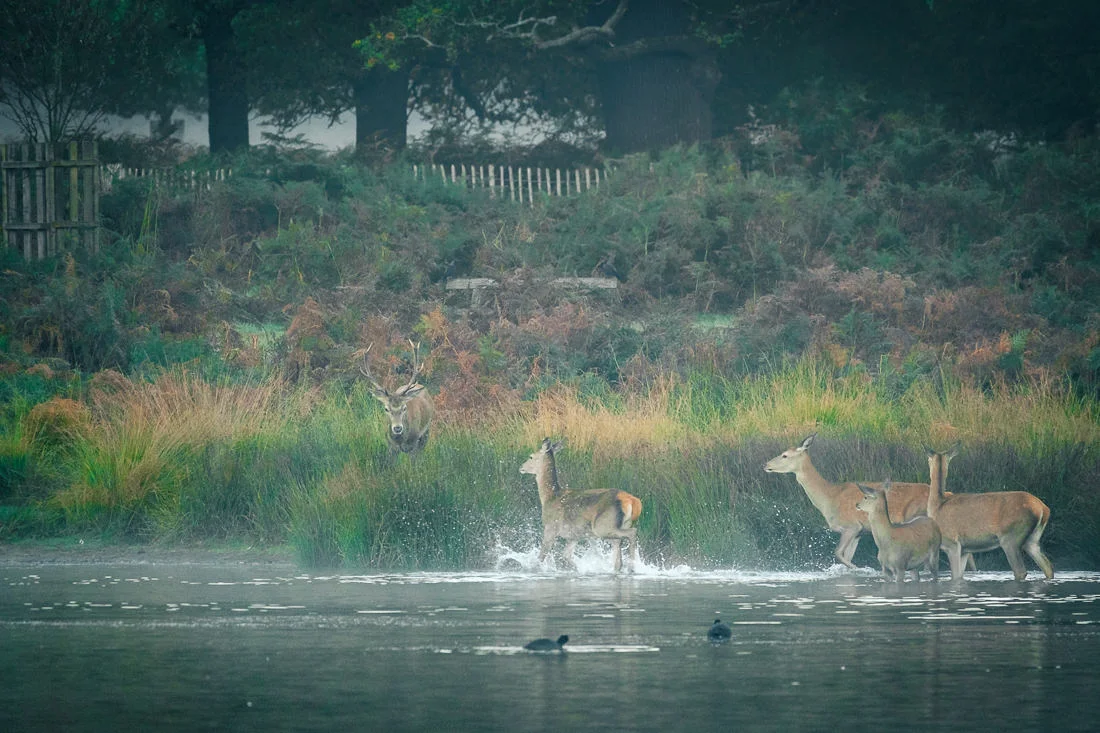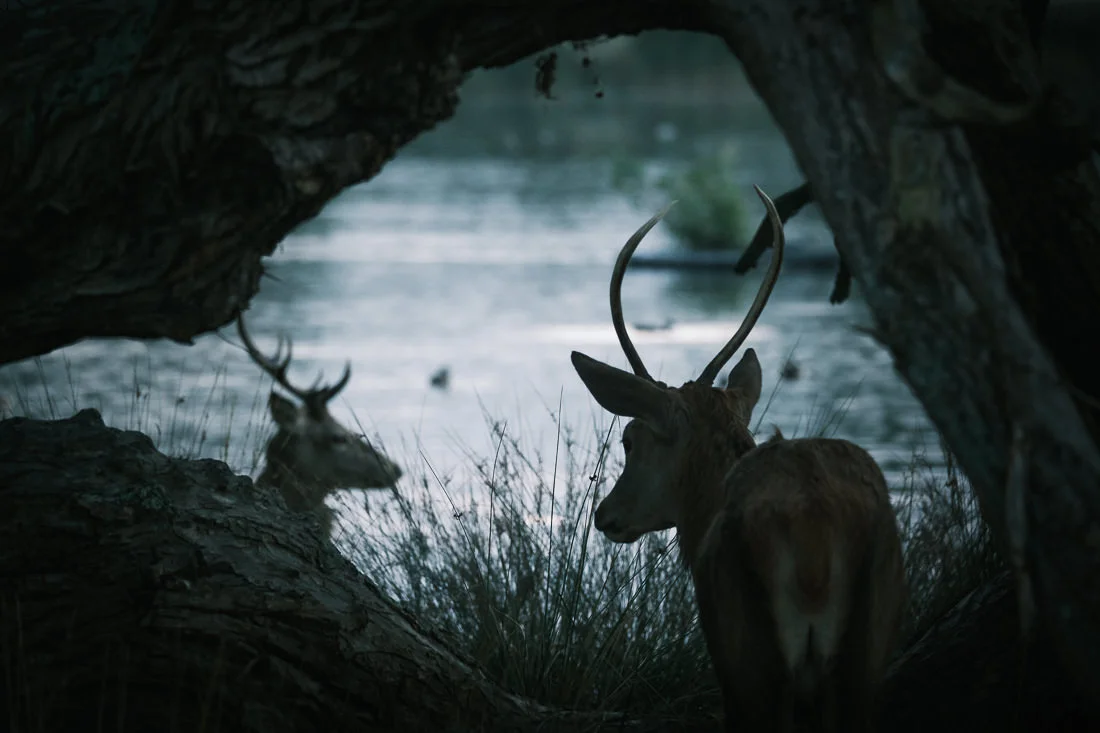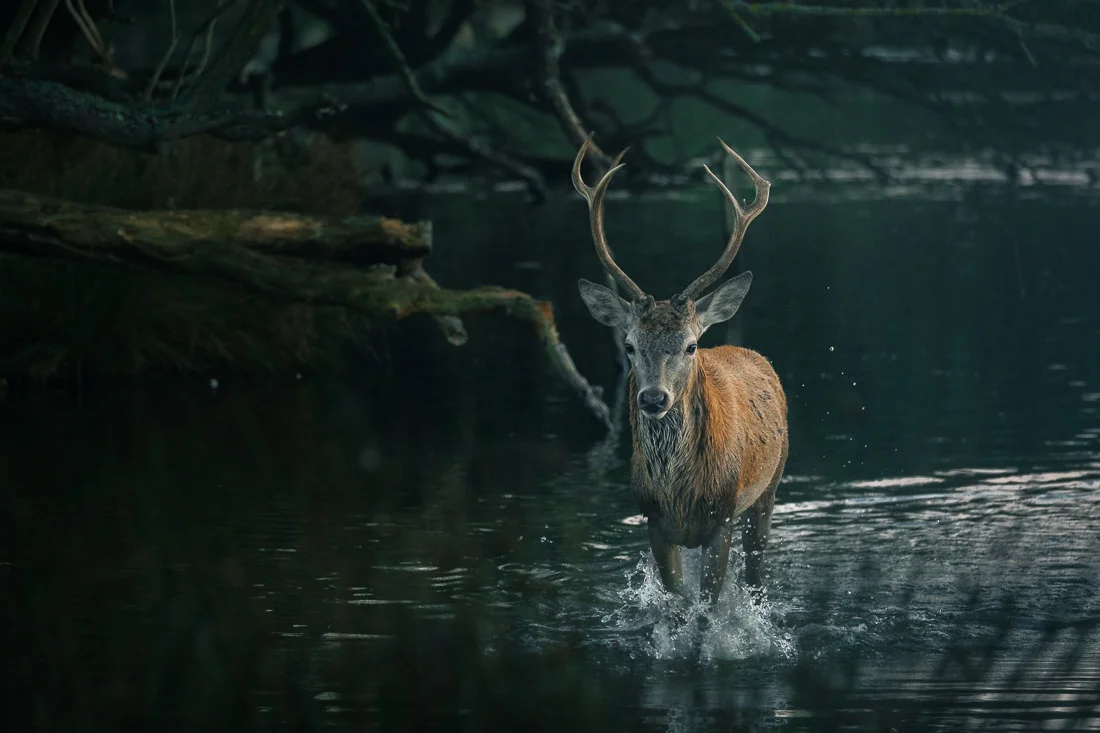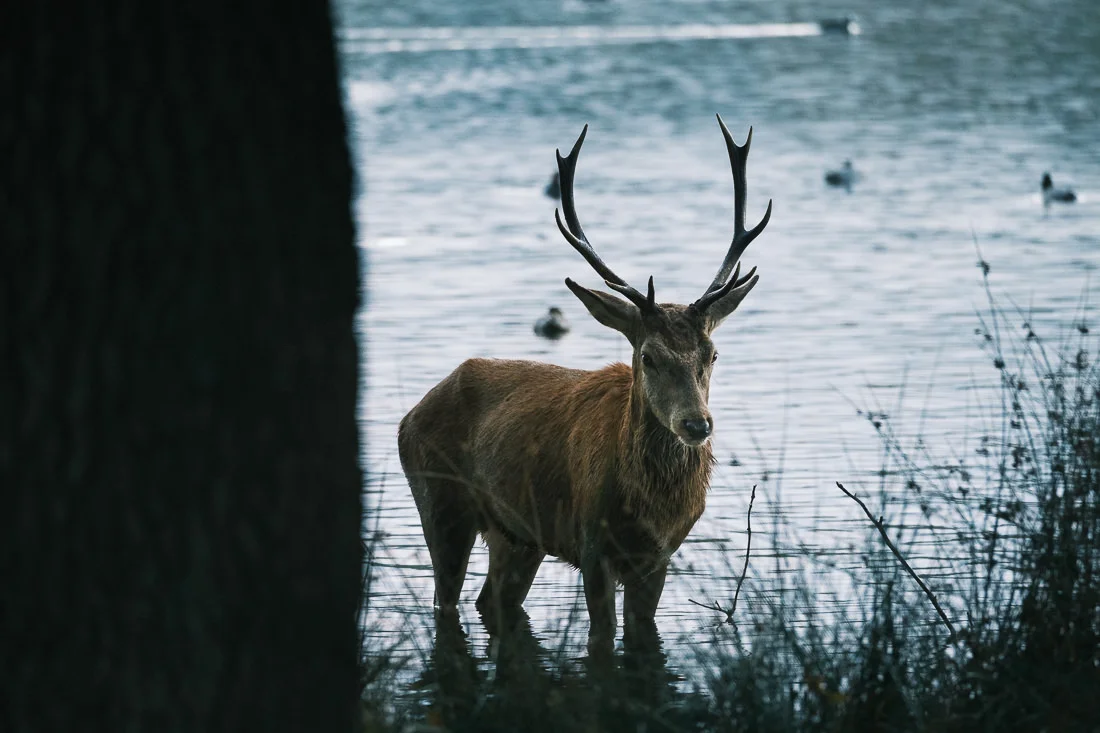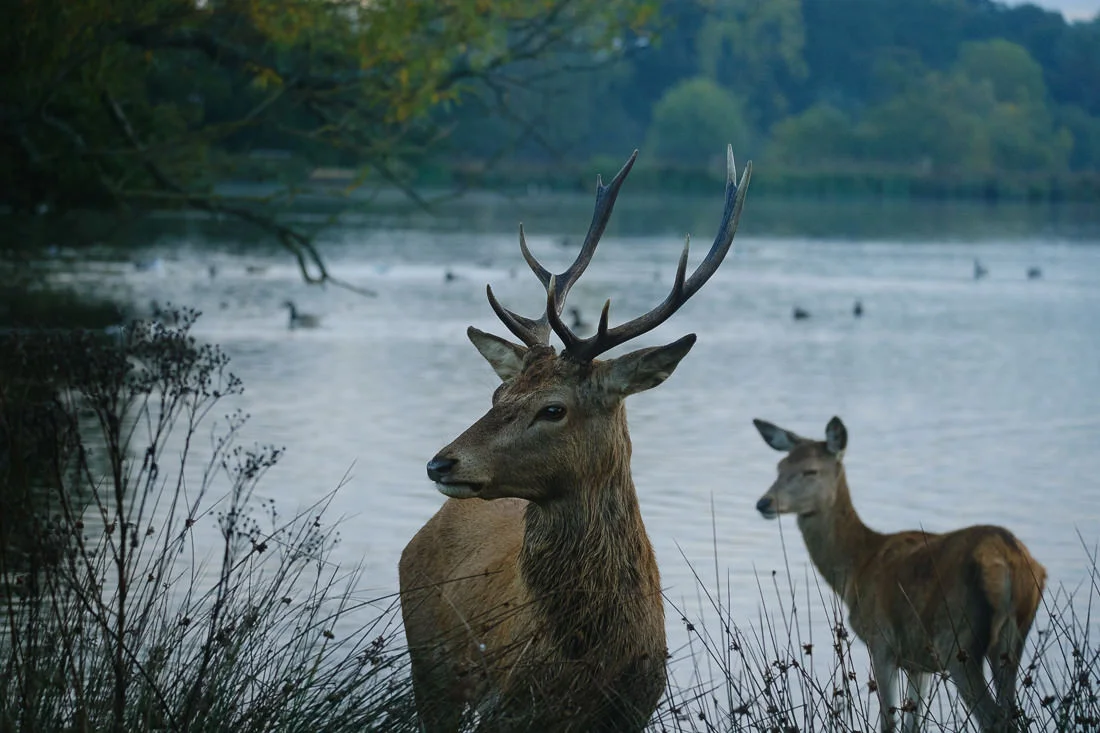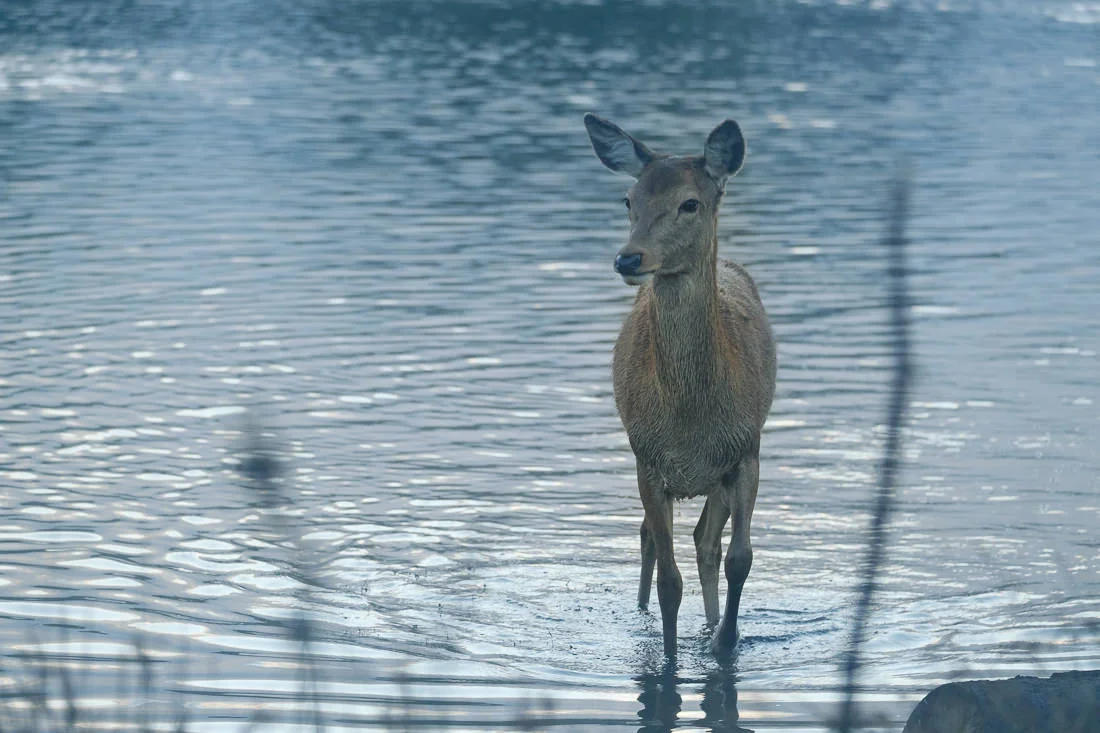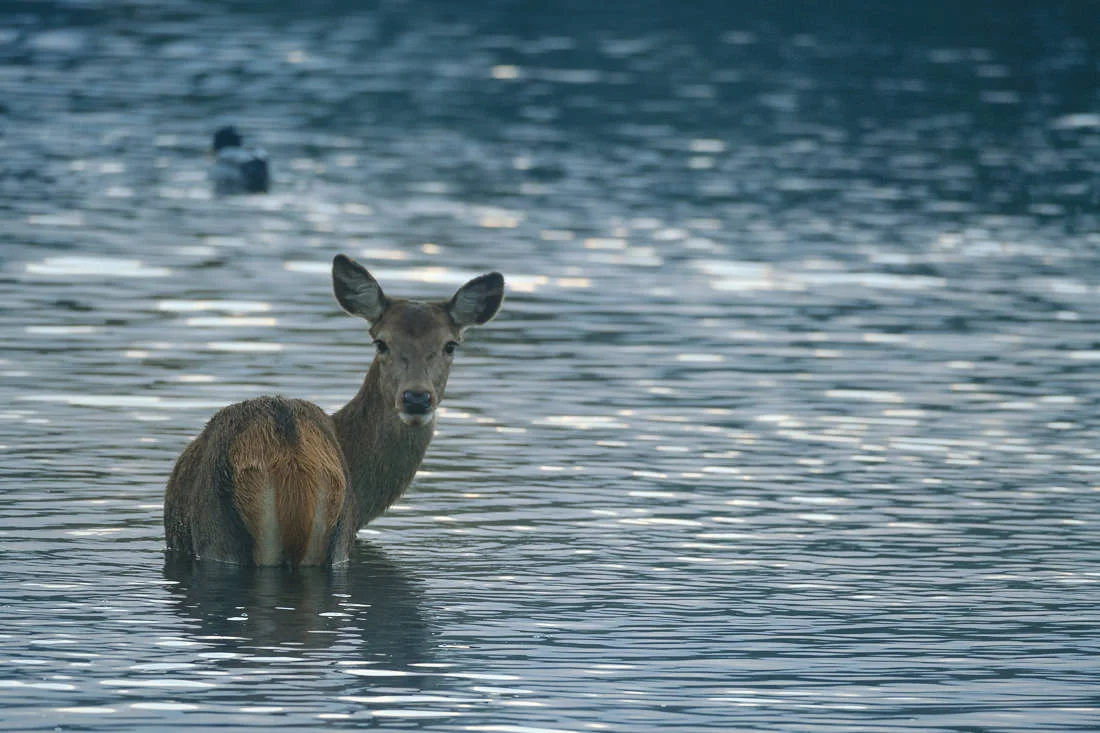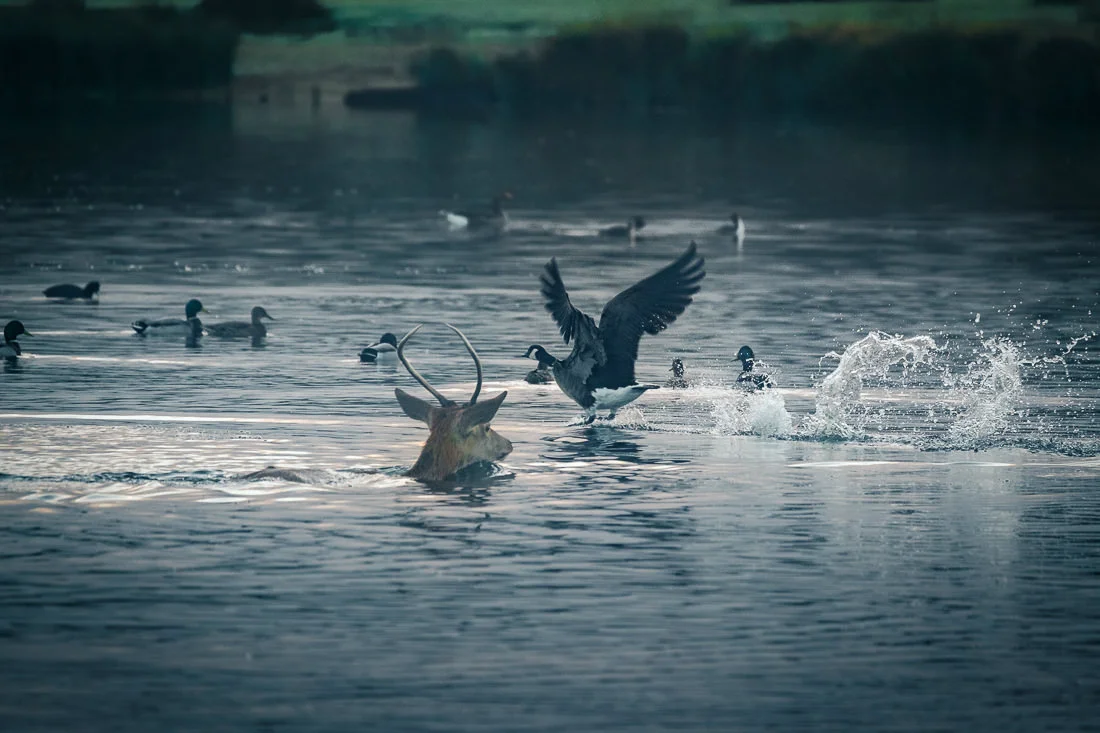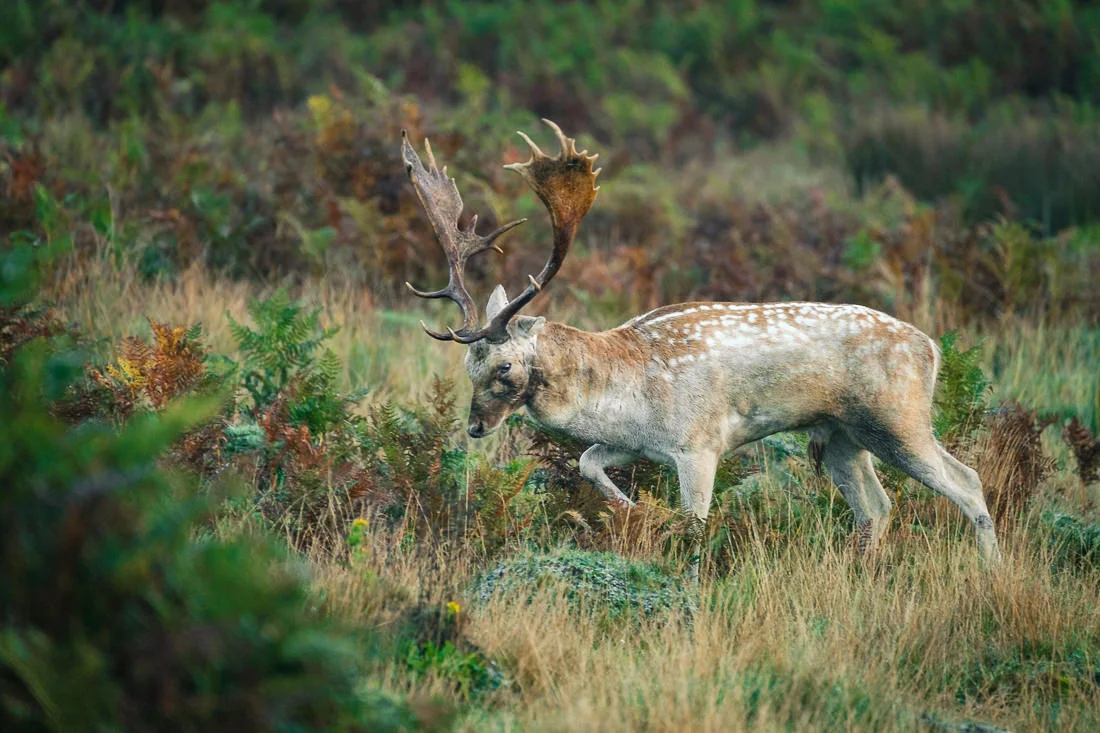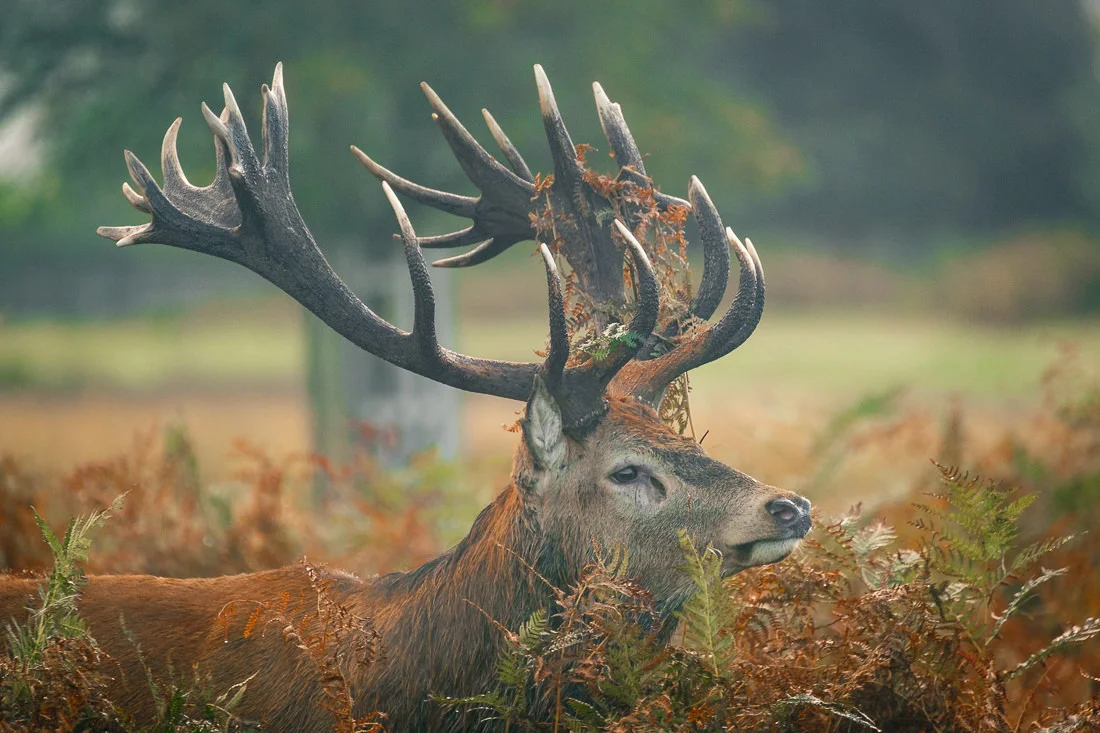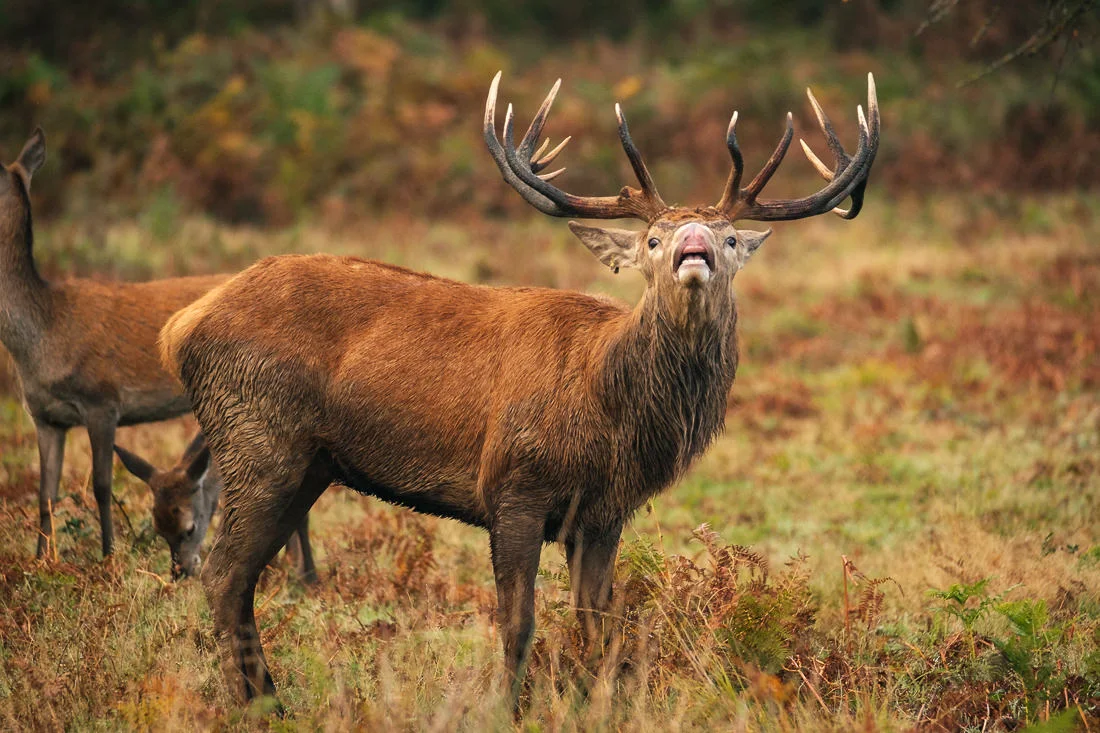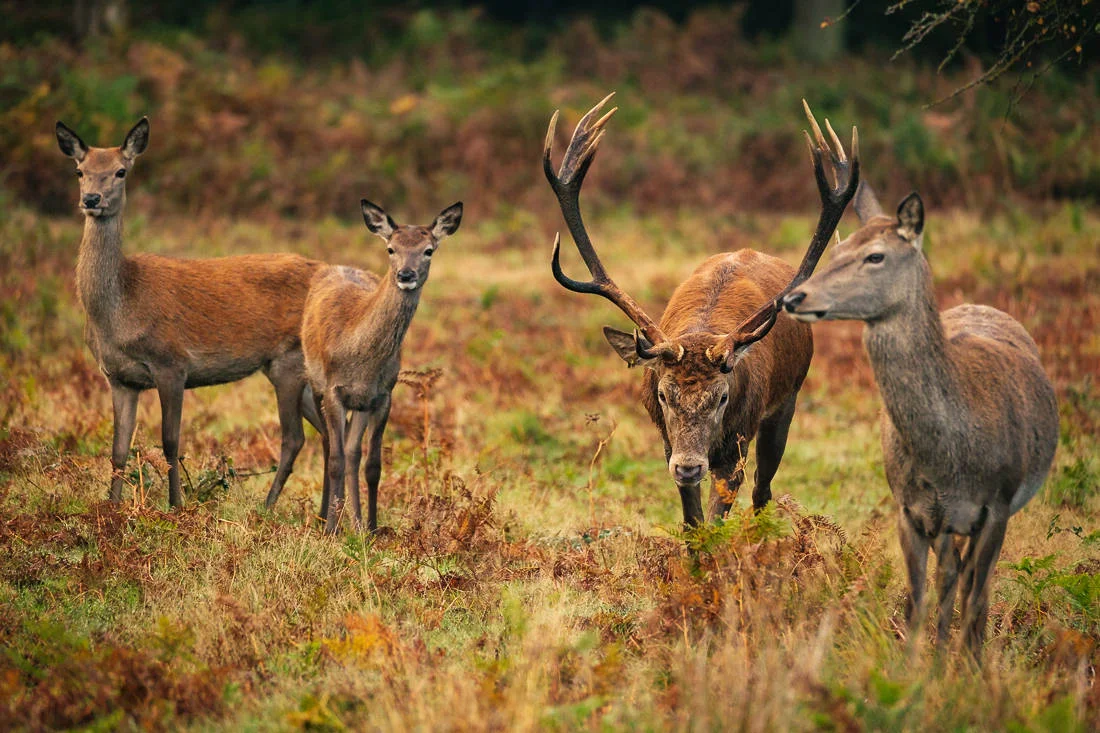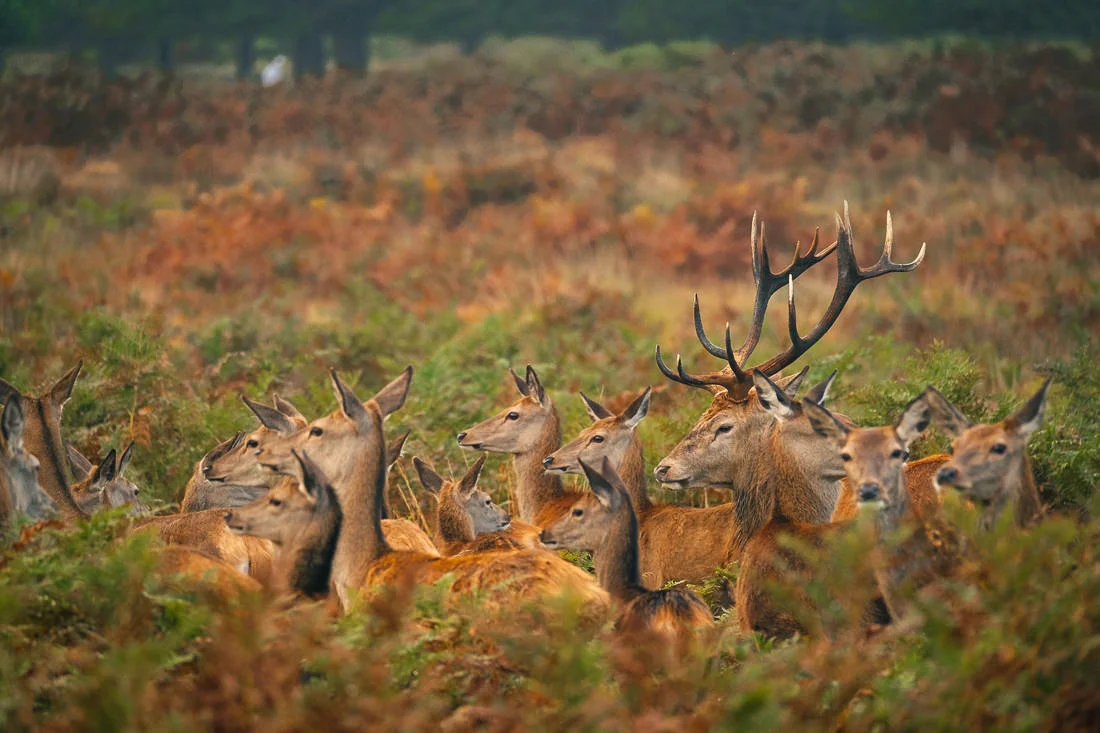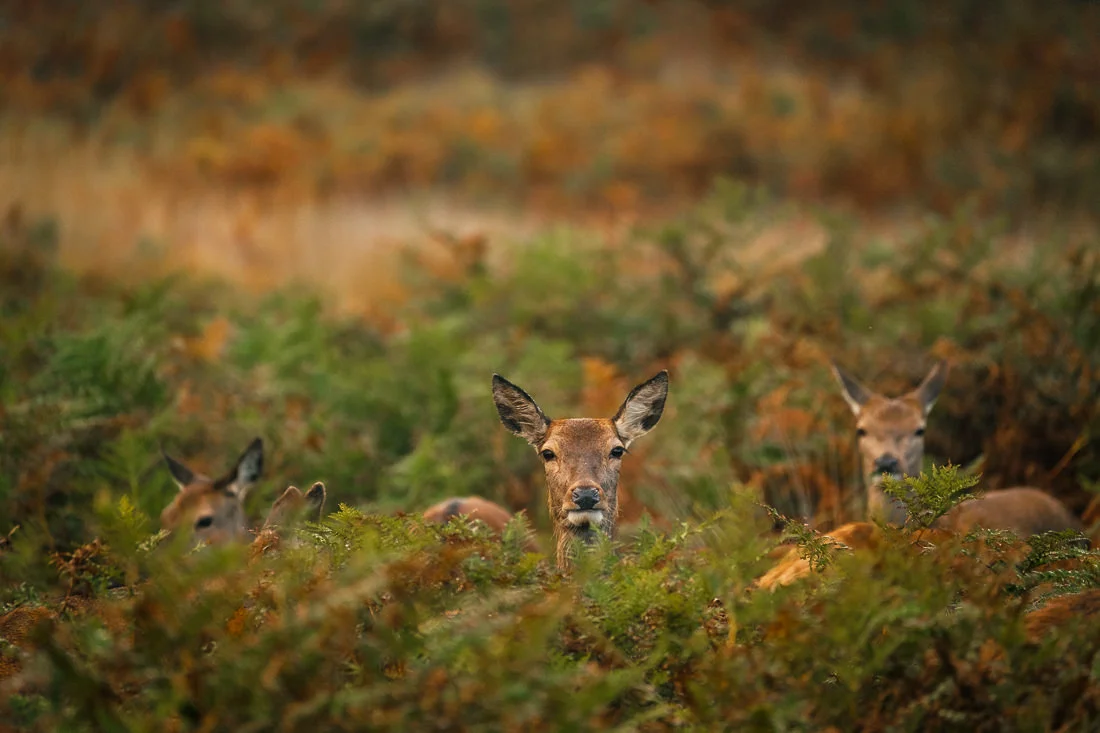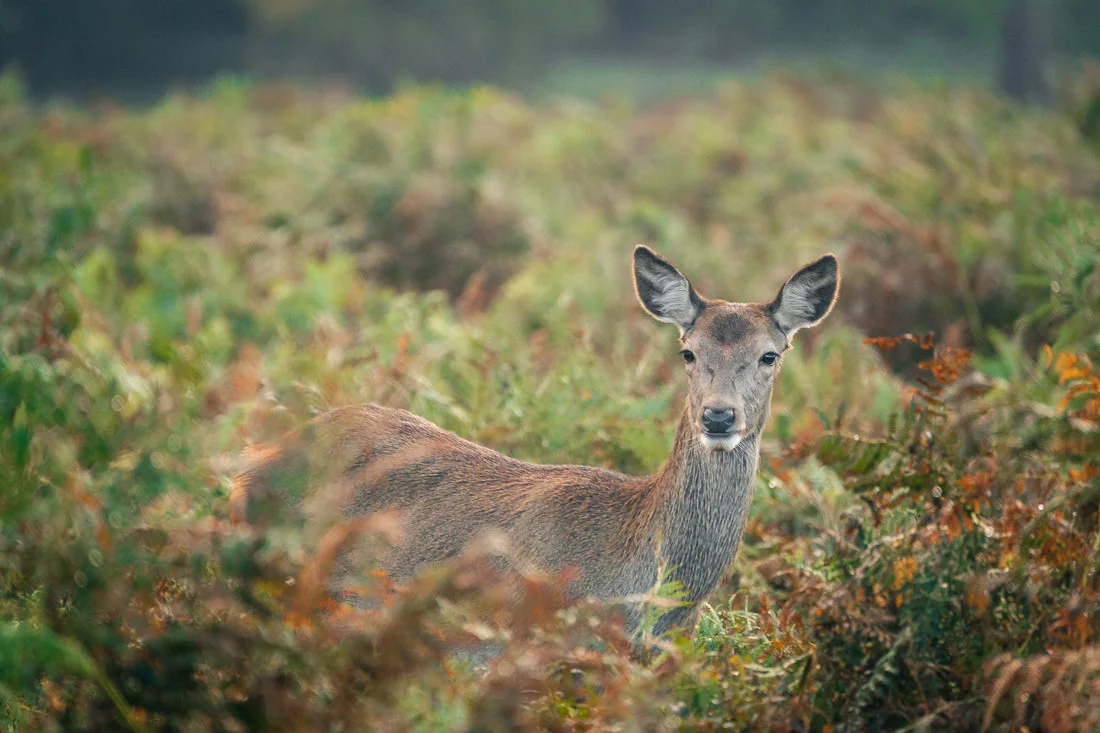 The colours of Autumn are just incredible 🙂
I hope you enjoyed this little gallery. I might add more wildlife photography here as well… What do you think? Would you like to see more? Well, yes, of course you do!
And there is more on this blog. For example in my reviews of the Fujifilm 100-400mm (the lens I used for these photos) and of the 150-600mm. Fantastic lenses for Wildlife Photography.
Check them out!
Cheers.