Different kind of post for a quick update to let you know I will participate to the Art of Black and White exhibition soon. 🙂
I don't publish too many Fine Art black and white architecture shots but it's a genre I really enjoy. It takes time, both shooting long exposures and then editing in Photoshop, but the results are amazing.
As it happens, my May selection for The Limited 10 is actually one of these photos. And it's a very nice and convenient coincidence that the exhibition was confirmed in the past days.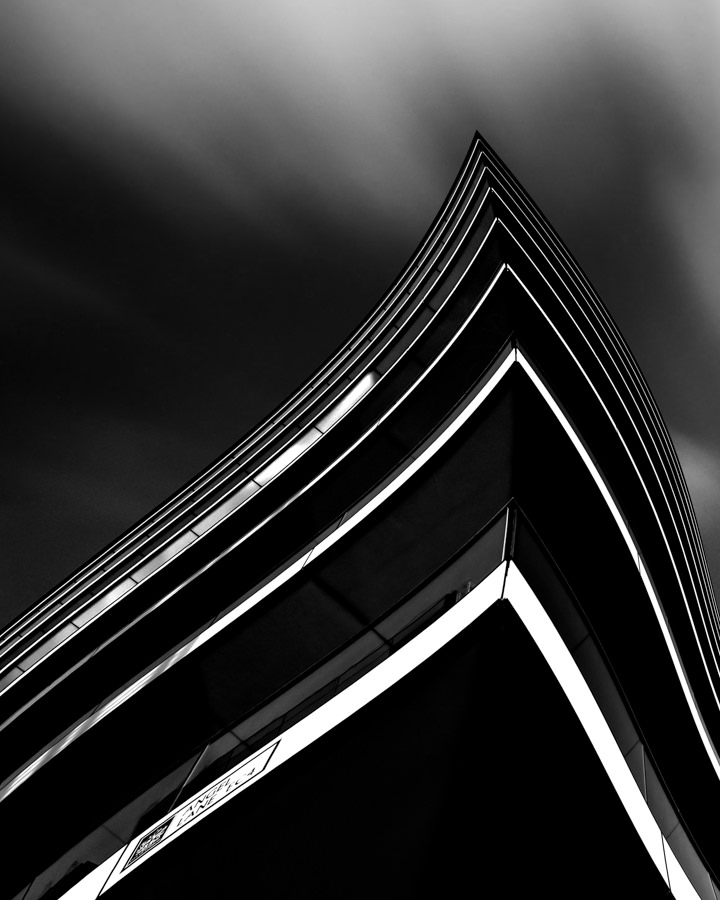 Angel Lane | The Limited 10, May 2020
Every month, I offer one print at a fixed affordable price through this website. There are only 10 prints of each image available in one size of 8" x 10" (203.2mm x 254mm, including margins). This month, one of my rare abstract fine art architecture shots.
The process to achieve such images is probably worth a separate post, or even a series of tutorials. Yeah, I might do that. The really tedious part is making all the selections to fine tune the contrast in the image, but sometimes there are ways to speed this up.
Anyway…
I'm really excited to be featured in this exhibition. This marks my 10th, the second outside of London, and the first that is black and white only. I think it's also the 10th anniversary from my first one with Instagram… Need to check!
It's a shame we're not allowed to travel these days because I would have loved to visit Berlin again and meet my friends there. I have friends who run some of the best club nights in Berlin (we used to DJ together). And my mate Dario has the best gelato parlour in the whole capital, Cuore Di Vetro, just a few minutes walk from Alexanderplatz.
The Exhibition
"The Art of Black & White" is the title of this exhibition. It will happen over 3 days at the Berlin Blue Art (BBA) Gallery in Berlin, Germany. BBA is focused on Contemporary art and promising emerging artists.
This is actually half of an interesting double-take as 2 exhibitions will take place at the same time in the gallery, so if you happen to be in Berlin between the 5th and 7th of June you may be in for a treat.
Of course we all know the times we are living now, so there are measures in place to keep everybody safe. The gallery can only be visited in person by pre-booking appointments and the exhibition will be open to the public with social distancing measures in place.
All the information will be available in the dedicated Facebook page: https://www.facebook.com/events/2475842422657846/
And since you're opening Facebook, maybe like my personal page as well… just saying 😉
Address and times
BBA Gallery
Köpenicker Strasse 96
D-10179 Berlin
Germany.
Exhibition hours:
Friday 5th June, 6pm-9pm
Saturday 6th June, 1pm-6pm
Sunday 7th June, 1pm-6pm
If you manage to visit the gallery, I know you will enjoy it. And I would be grateful to receive pictures of it. Please send me a direct message on Instagram at @fabienb. Thanks!
---