I left the default WordPress title to this first post because it actually made perfect sense here.
One
First, I'm packing my stuff to embark on a month-long trip around the world. And quite literally: I'll be circling the globe, moving East, from my home in London to Seoul and then a few other places, ending in New York before travelling back to Europe and then home. There are other trips already planned immediately after this, as well.
So, the journey begins now.
Two
Also, I ended my collaboration with my latest employer and took a break from work, hence the travelling. It's sort of a sabbatical or perhaps a career gap, but there's more to it, and I'll probably write a separate (long) post about it.
And again, the journey begins.
Three
Obviously, the third beginning here is the writing of this blog.
I started blogging long ago when WordPress was called B2 (I believe it was 2002). Later I chose my niche and became the first Italian male food blogger. And quite successfully, I should say, being recognised as an "influencer" working with brands when the word didn't even exist. It all ended when I moved to London 8 years ago because I needed to focus on other aspects of my life and career. But I always wanted to start a new blog, and now I feel it's the right time to do it.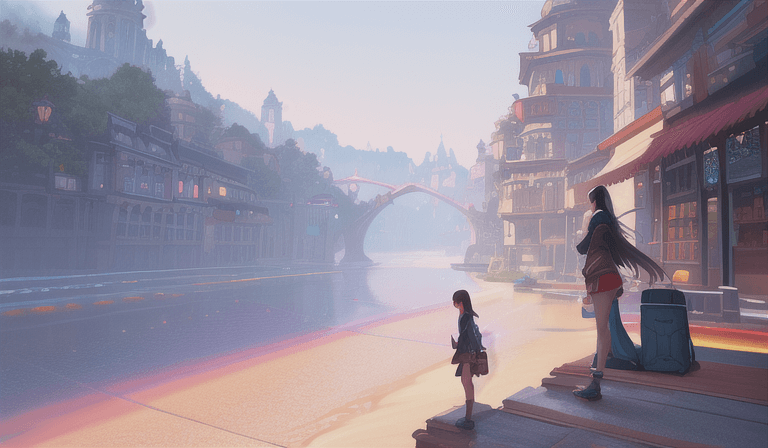 These journeys, I still have no idea how they're going to unfold. There is a sense of freedom in all I'm doing right now, having no plans but embracing all that life throws at me with an open mind.
I know that this time the blog won't focus on a specific niche, at least not a narrow one. And I'm well aware this seems to go against everything other bloggers recommend. But I do so many things I wouldn't feel it personal if this was only to focus on one.
There's going to be Design and Photography because I'm passionate about them and it's what I do for a living; Travel and Food because they give me pleasure (together with Music even though I don't play as a DJ anymore); Mental Health, because I suffered from depression and burnout and I firmly believe people need to talk more openly about it…
In a nutshell, this blog will be an open window into my life.

My Creative Life.

Good company in a journey makes the way seem shorter.
— Izaak Walton
---