And so, I caught Covid. I had managed to avoid it for 3 years, even when it was spreading in full swing. And in my house, we have always been careful and responsible. But it's happened.
I'm sure the Covid variant is far less severe than the one that killed millions worldwide. We're supposed to be at a stage where this should be comparable to influenza, with mild flu symptoms. But I've been stuck in bed for 10 days, and it's still stinging.
So, how it all unfolded?
I've had a very high temperature for a few days, and my throat was hit several ways.
At first, it felt like I had passed through a tunnel of smoke and inhaled it all; such was the taste, and it was all burning inside. In the following days, it felt like I had swallowed a sea urchin. Or like a scorpion was clawed to my tonsils and would sting whenever my breath flowed in or out. I'll let you imagine how that felt when it was water or food to flow in…
And then the coughing. Endless. Now, cough is pretty common whenever I feel ill, but this was a lot more debilitating because it would keep me awake all night.
This was my day-to-day reality for the first 7 days. Nasty.
The high temperature had pretty much gone after 3 days. But everything else stayed with me. It was only on the 8th day that my throat started soothing. But I'm still coughing now, especially at night, so I still haven't slept properly since this started.
And throughout the experience with Covid, I always felt exhausted. Aside from the lack of sleep, I also seemed to tire quickly and felt a lack of breath. This is still true, even while doing random easy tasks at home. So it's all been quite debilitating.
Don't get me wrong: I'm incredibly grateful to not see my name among the dead by Covid. Or even to have had to be attached to a ventilator, like it's happened to people close to me. This is why I took all the doses of vaccine available.
But it's been painful nonetheless.
What now?
I'm recovering. 99% of the symptoms are gone, but the cough still makes for sleepless nights. And the test result still shows I'm positive.
The good thing is that I am able to go back to working on everything I left behind. And it's a lot! Starting with the Istanbul zine and all the YouTube videos… As I said, even the more minor task feels tiring, but I must move on.
A quick note on the image I used for this blog post…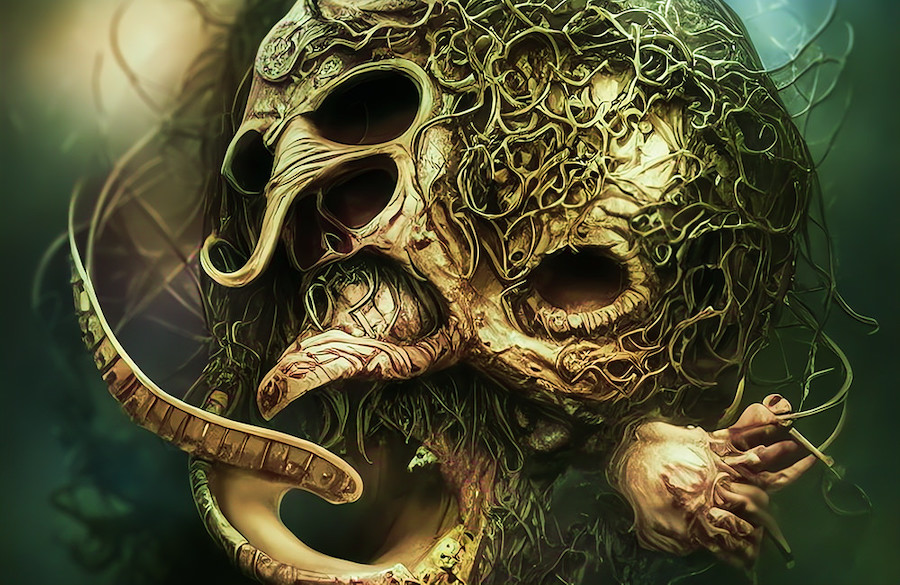 As you may know, I'm very much interested in everything related to AI Art. I tried a few applications, and many more are being developed every day. I just figured I could use AI to create images for this blog anytime I don't have photos to complement the articles. So I may do this for the handful of old articles where I used stock photos. I like the idea because it's definitely more "me".
The image here was created using a graphic interface of Stable Diffusion for Mac called DiffusionBee. Stable Diffusion works pretty well (and it's free), but in its current release I find it less realistic than MidJourney, so it's probably better suited for illustrations and art.
In this instance, I told the software I wanted an image of covid19 virus, mask of plague doctor, virus illustration, intricate, elegant, highly detailed, hyper-realistic, cinematic, dramatic lighting, volumetric lighting, 150mm, octane render. I added a sprinkle of Photoshop magic and got this scary artwork that I quite like and I think fits into the description of the Covid variant I caught.
Anyway, back to work! Thanks for your support once again 🙂
See you soon!