I thought I'd kick off 2023 by giving away these AI Desktop Calendars (wallpapers). The last posts have been a lot about me, so I wanted to focus more on you who visit these pages and support me.
You may have noticed that I am very much interested in everything AI at the minute. I have published videos on YouTube and TikTok, as well as a couple posts here on this blog. Despite all controversies and the agitation in the Art world, I believe this trend is here to stay and grow even more. Not only in Art but in other domains too.
I haven't decided if I want to turn this interest into a business yet. But I am experimenting a lot and having quite a bit of fun.
But I thought it would be a waste to leave the images I create on my hard drive untouched. So it made sense to me to turn some into desktop wallpapers. And since we're beginning a new year, I turned them into "AI desktop calendars".
Most of the images were created while experimenting with Stable Diffusion. A couple artworks are also generated in Midjourney, but most are from SD.
January 2023 AI Desktop Calendars
So here are the AI Desktop Calendars for this month. You can right-click (or tap) to save them individually or download the full package from the link at the bottom of this page. I'm not entirely sure whether my server settings will compress the images to speed up the page loading time, so I recommend downloading the zip file.
The images come from different experiments and may not fit all the diverse desktop resolutions. But they should fit a 16:9 monitor without stretching. Now that I have decided to embark on this project, I will try to better optimise them in the next months (and offer more diverse genres).
And if you have specific requests, you can let me know in the comment section further down below.
Landscape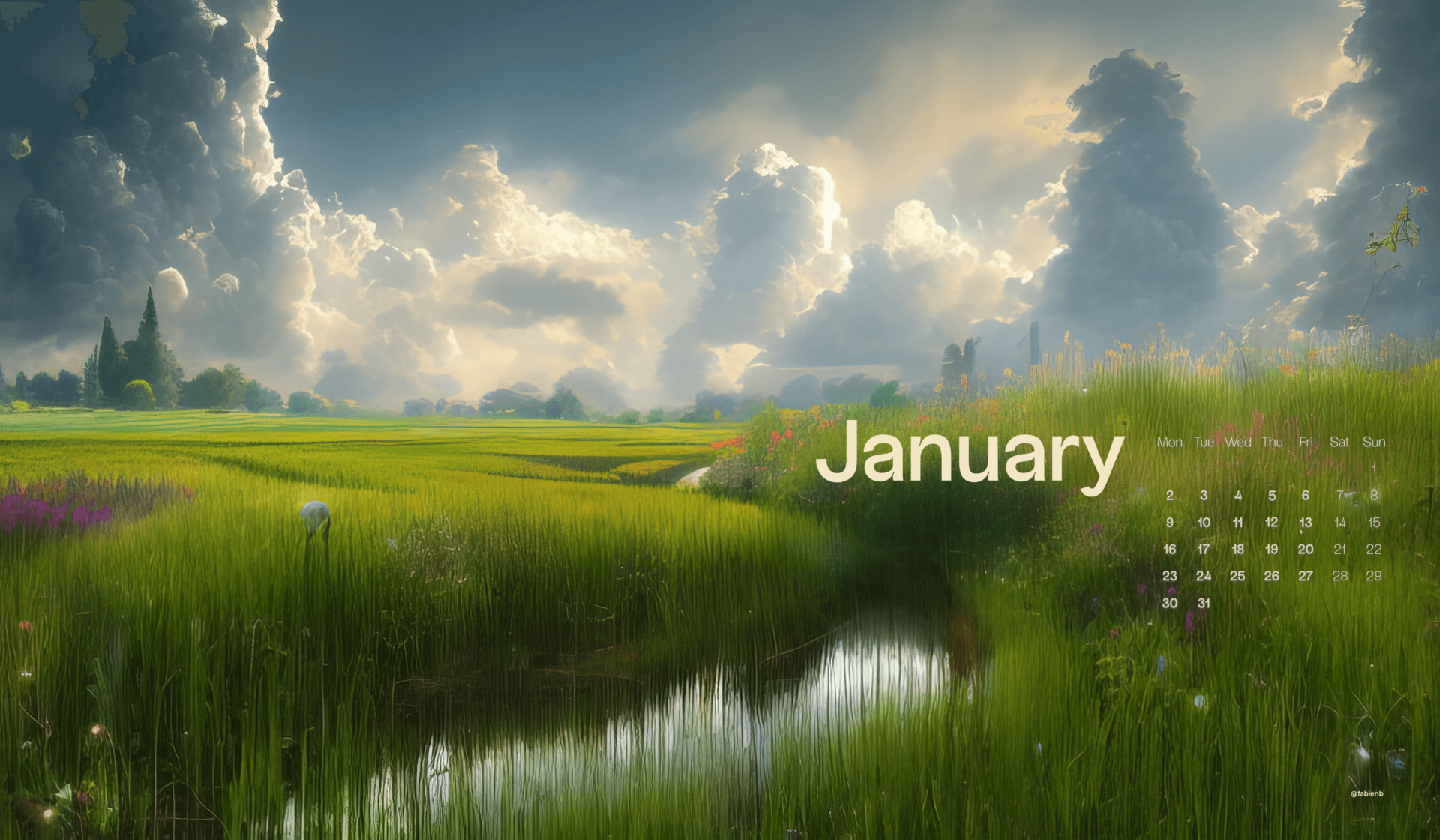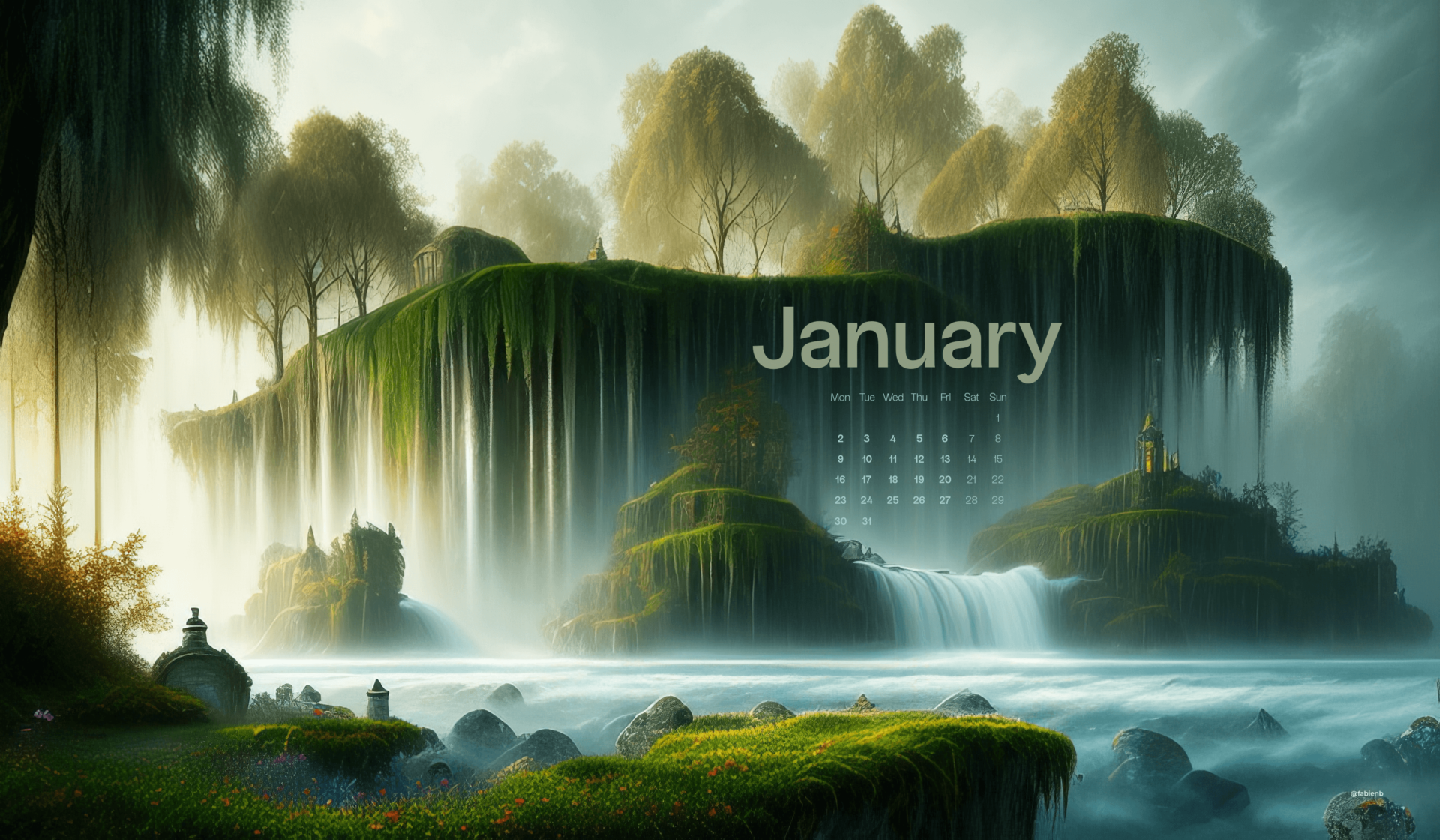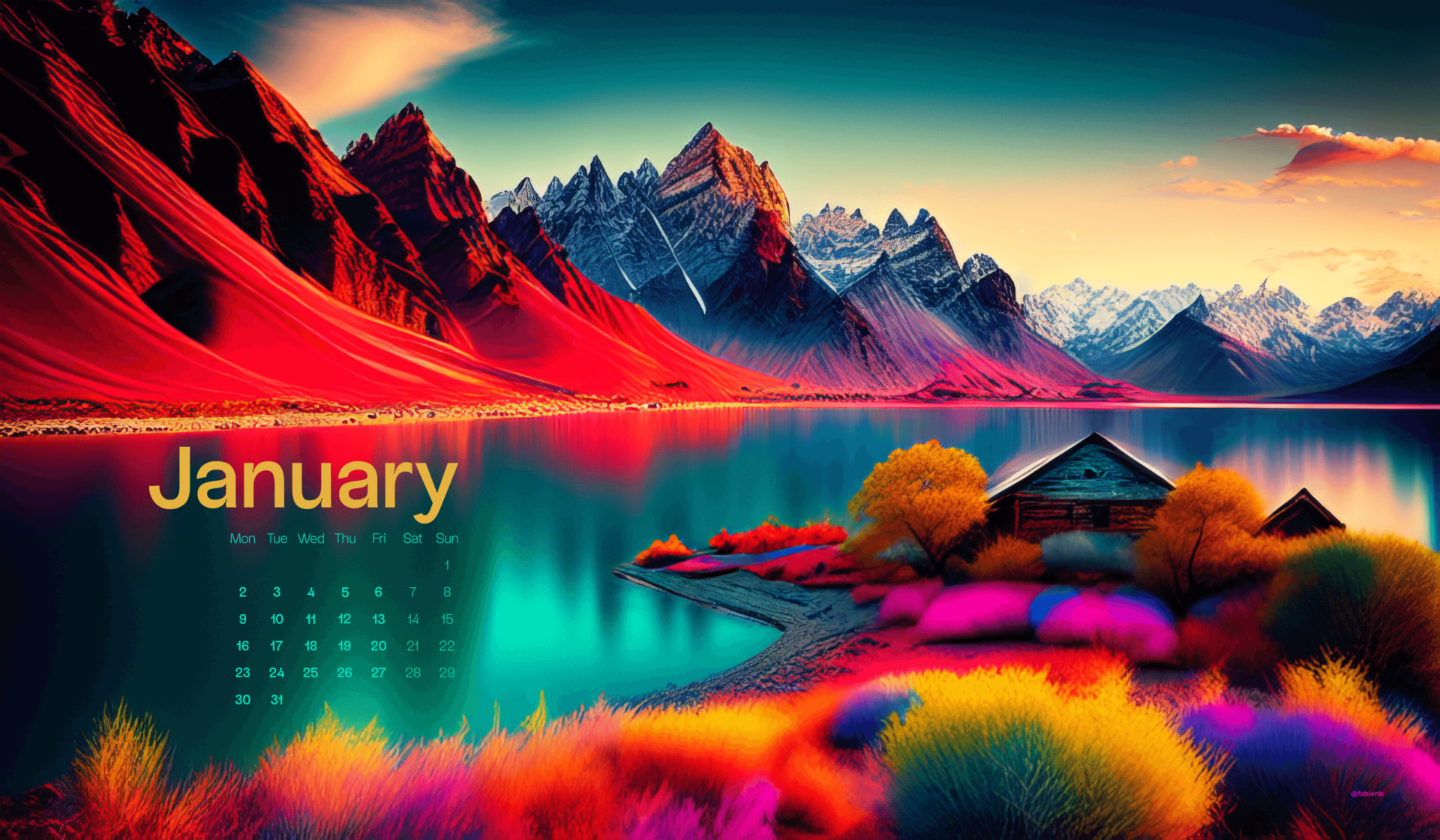 Mixed Arts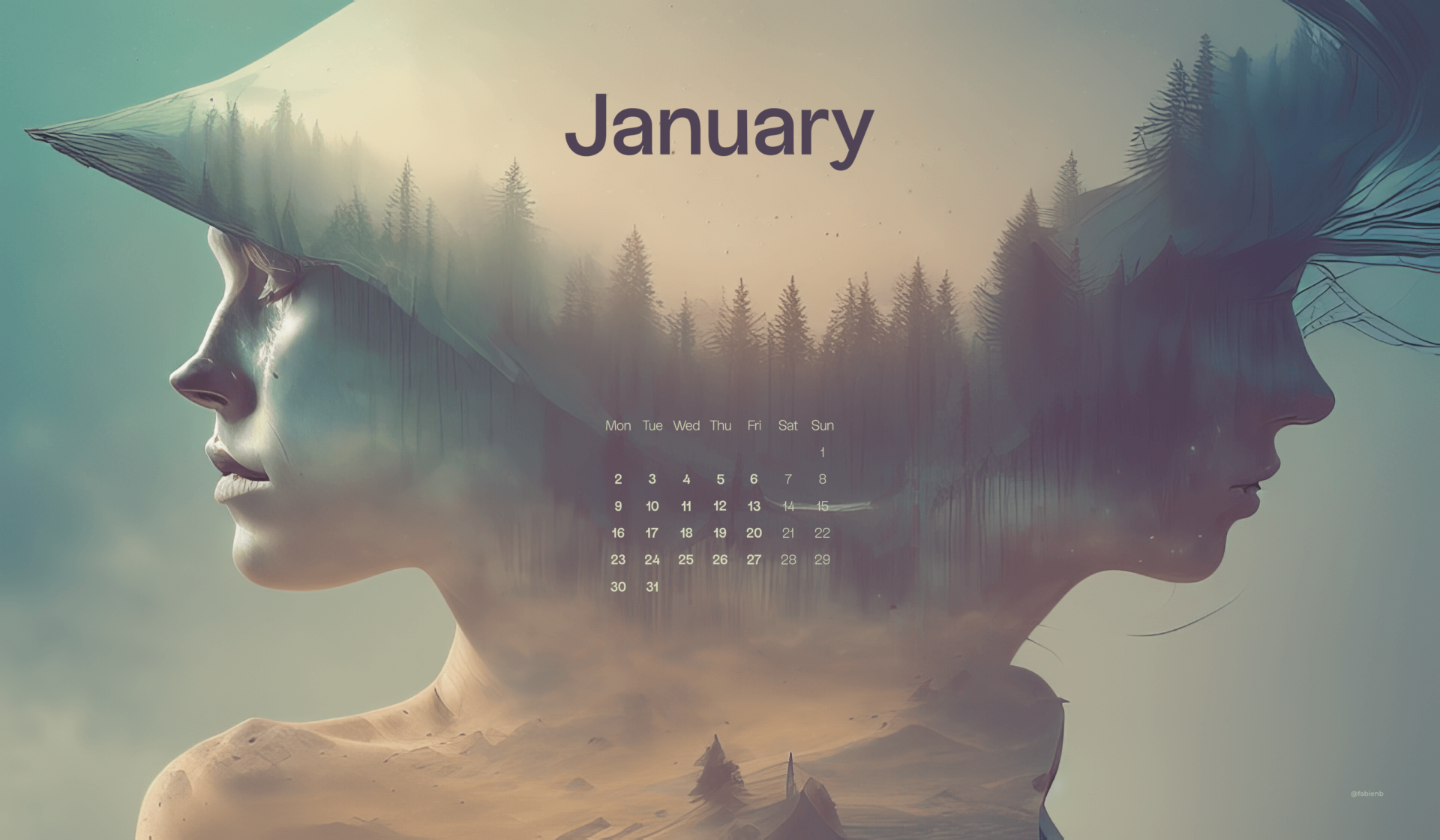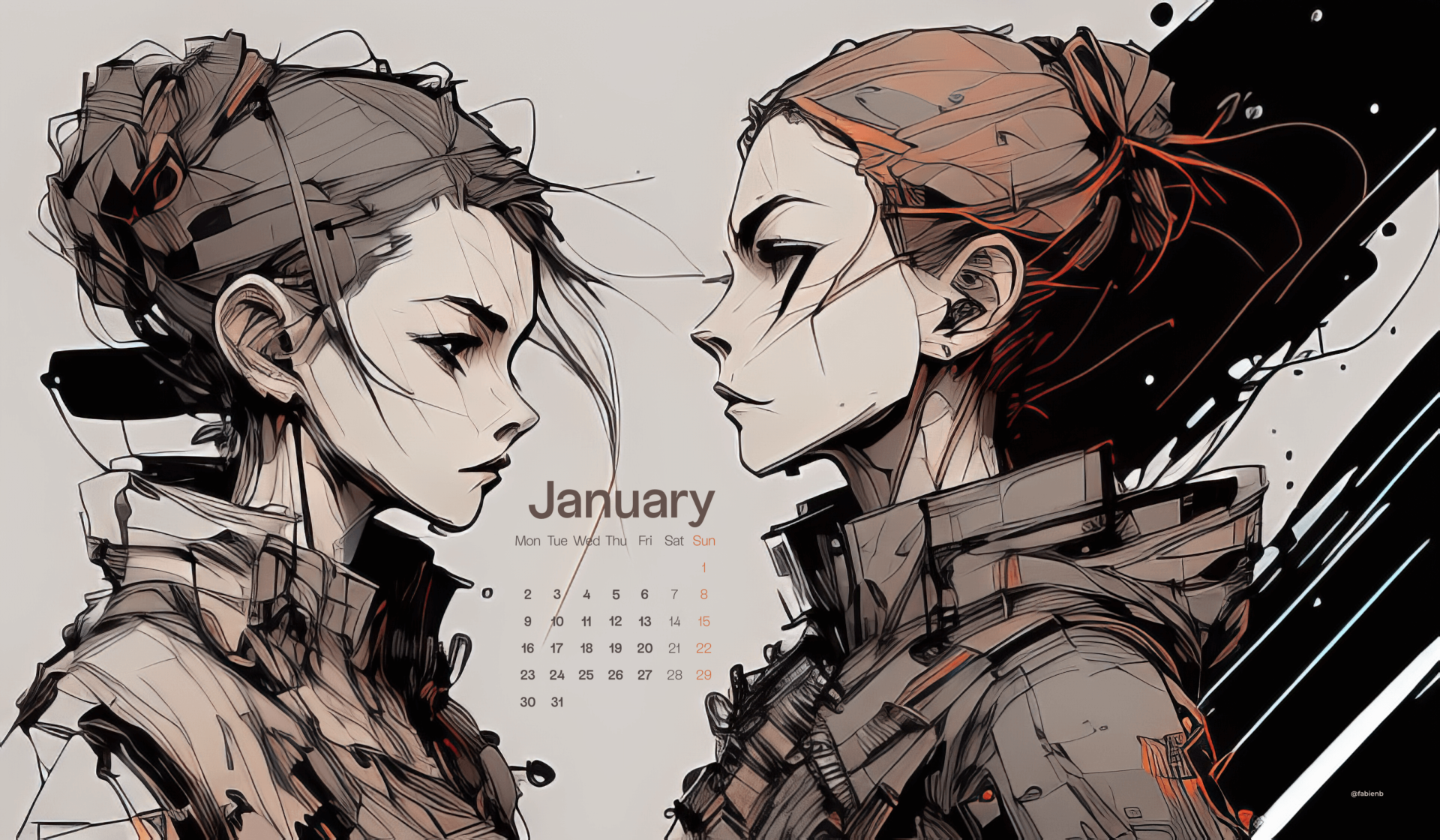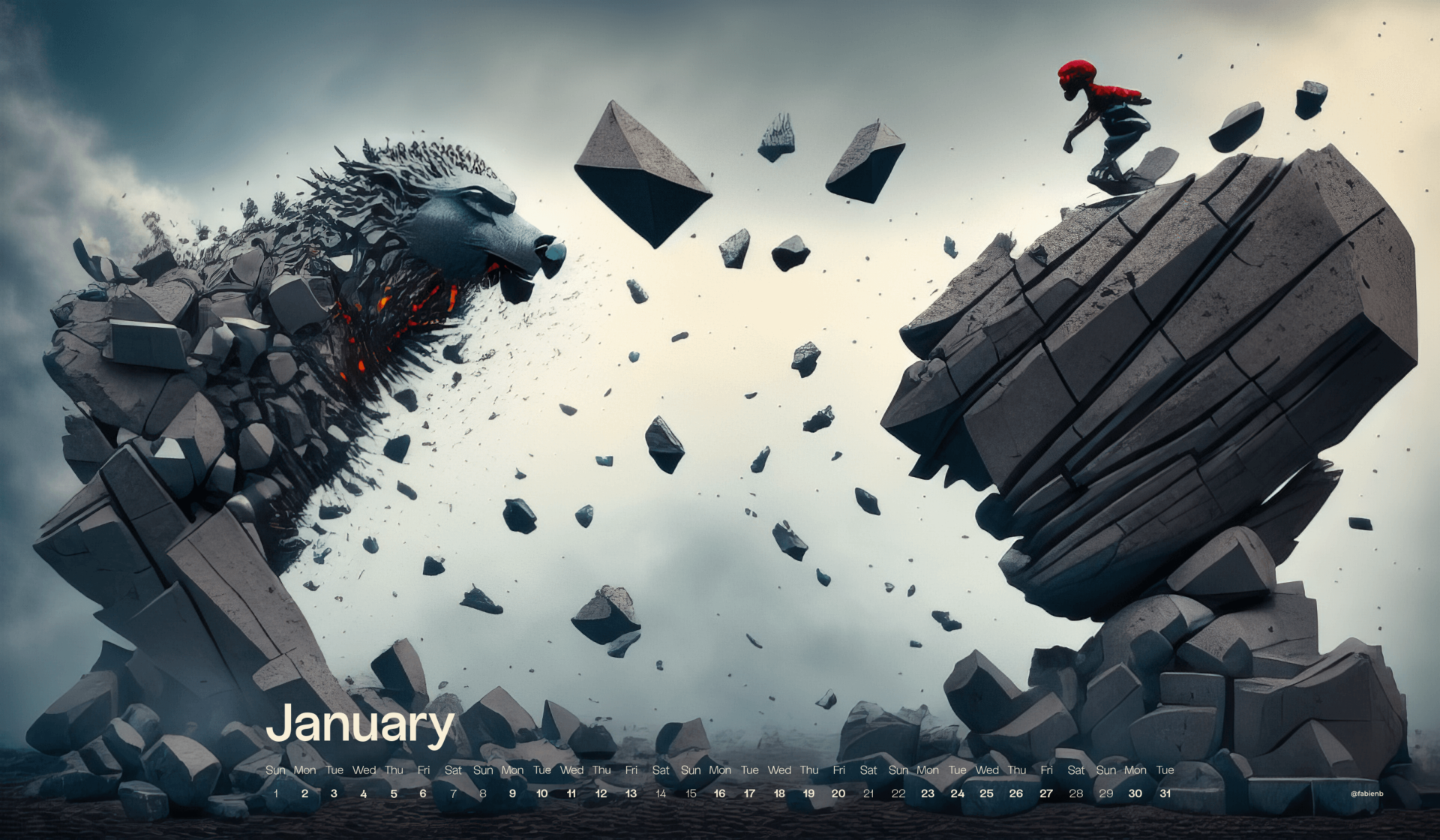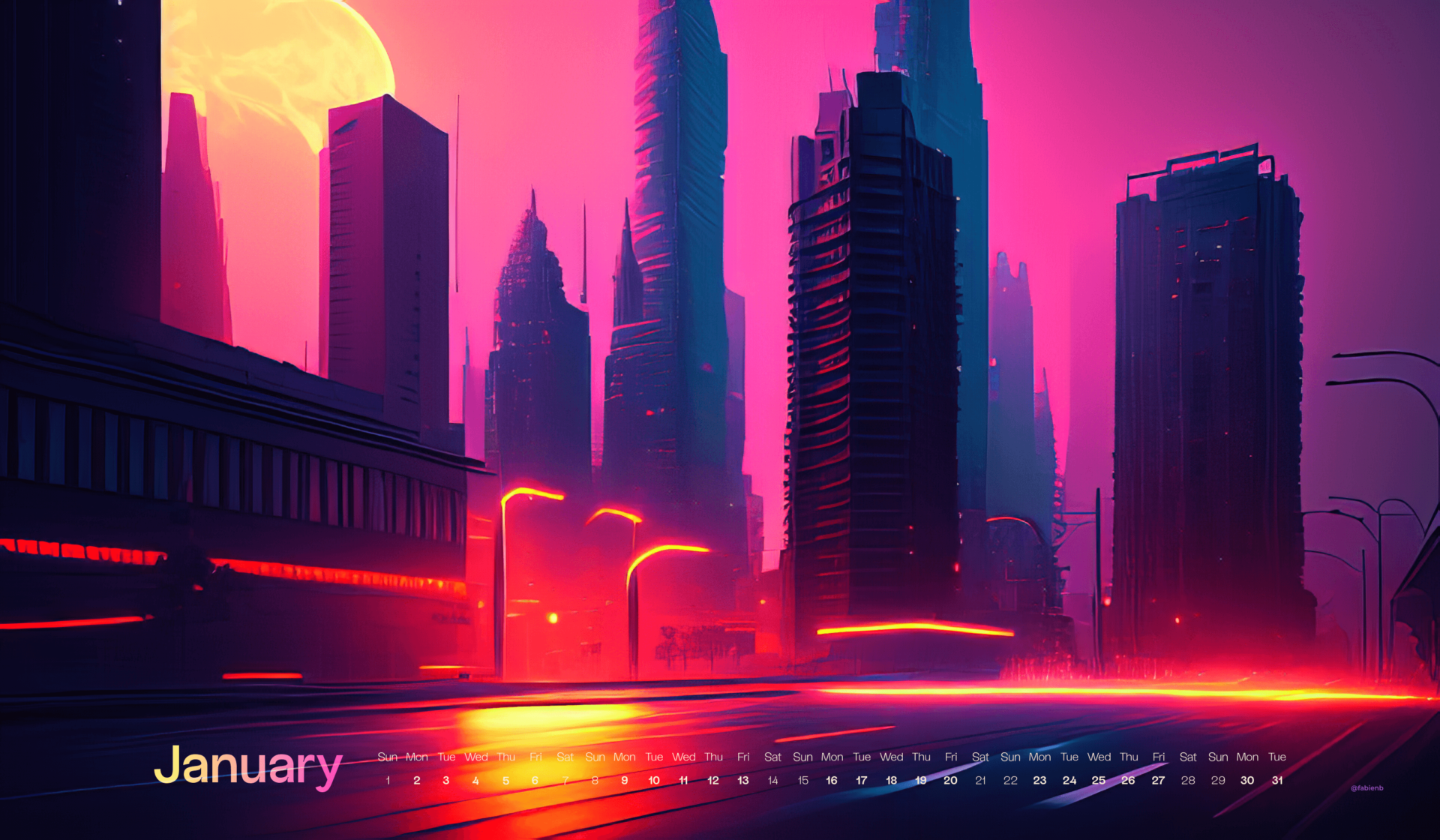 Fantasy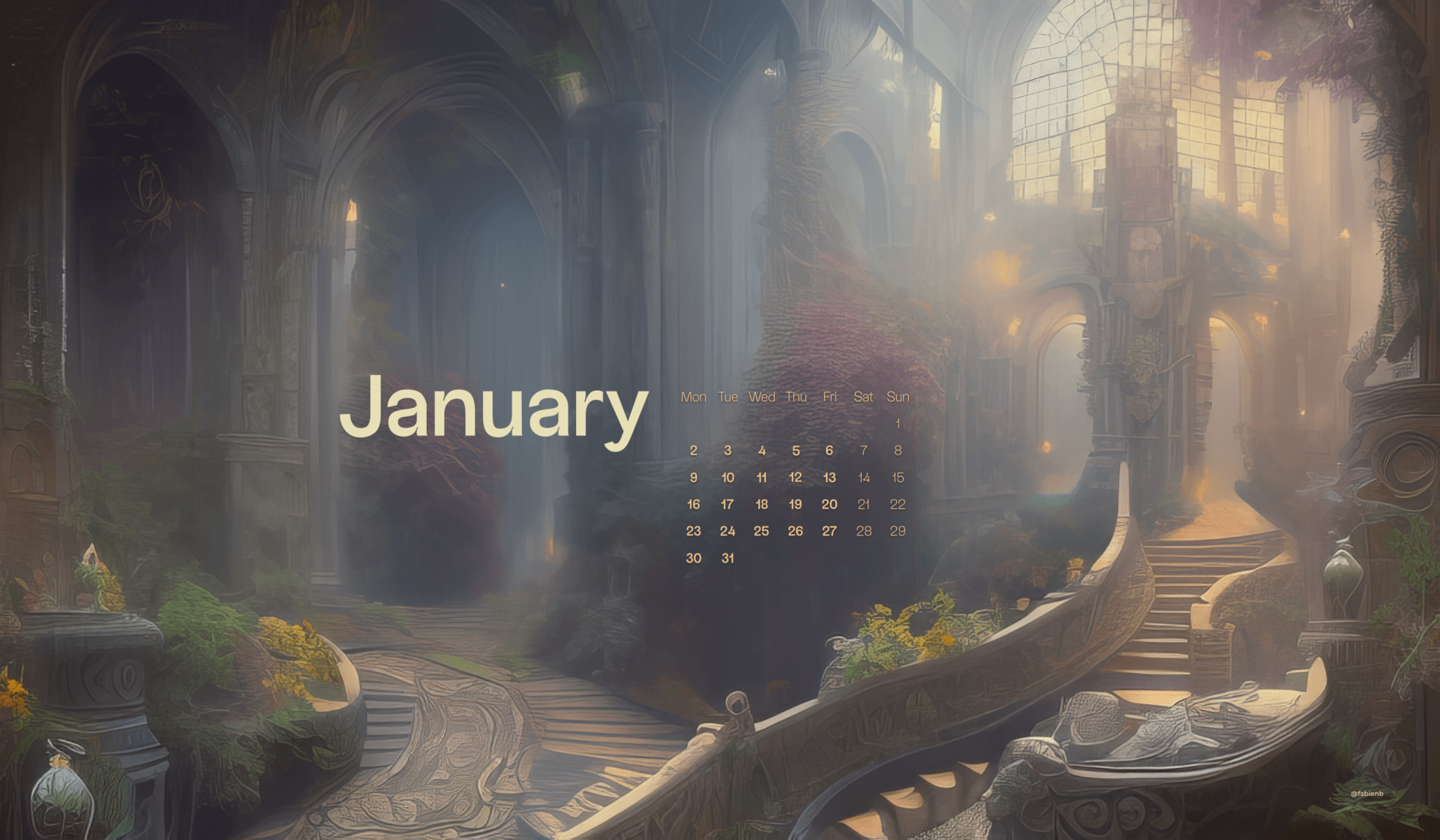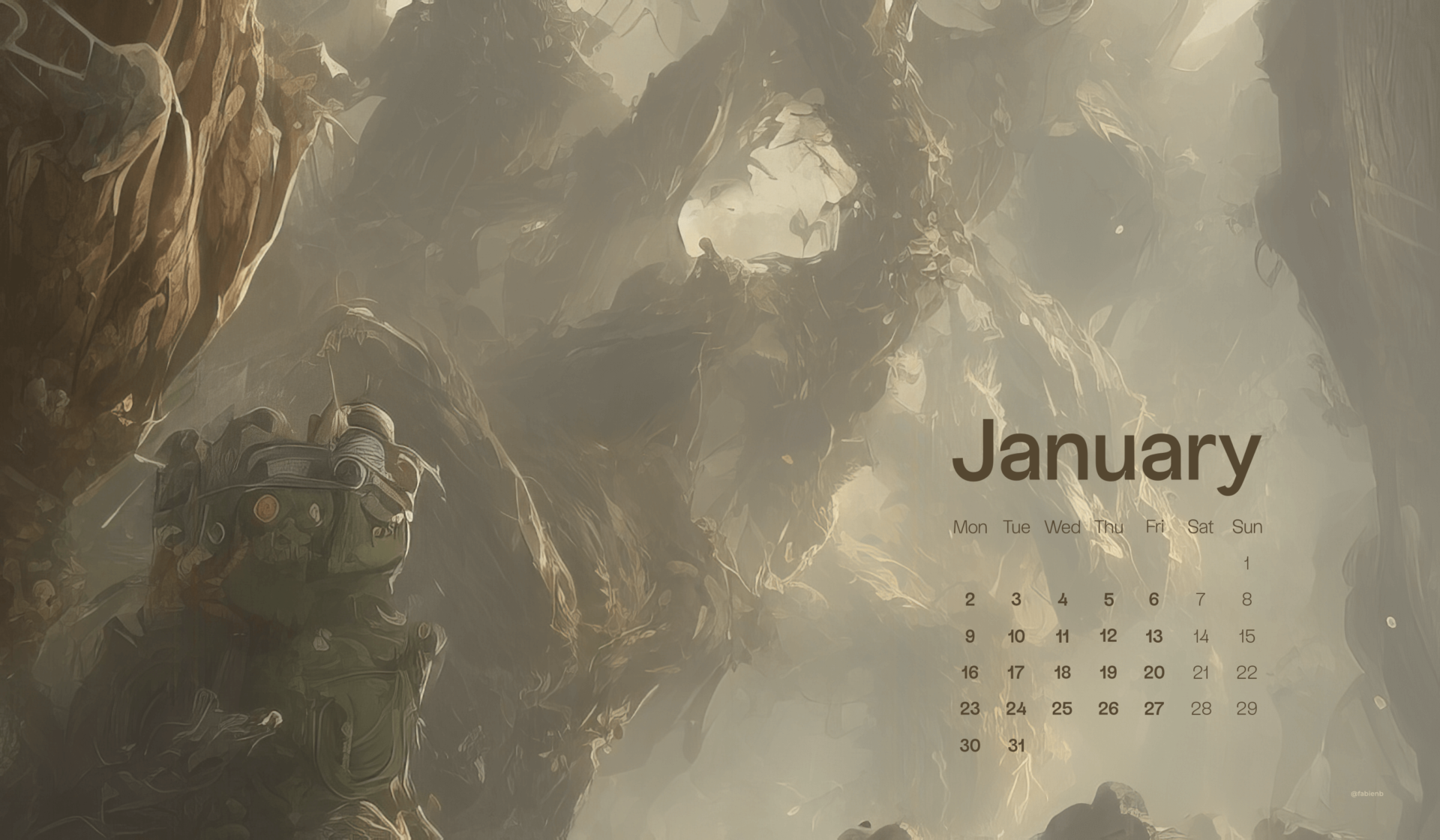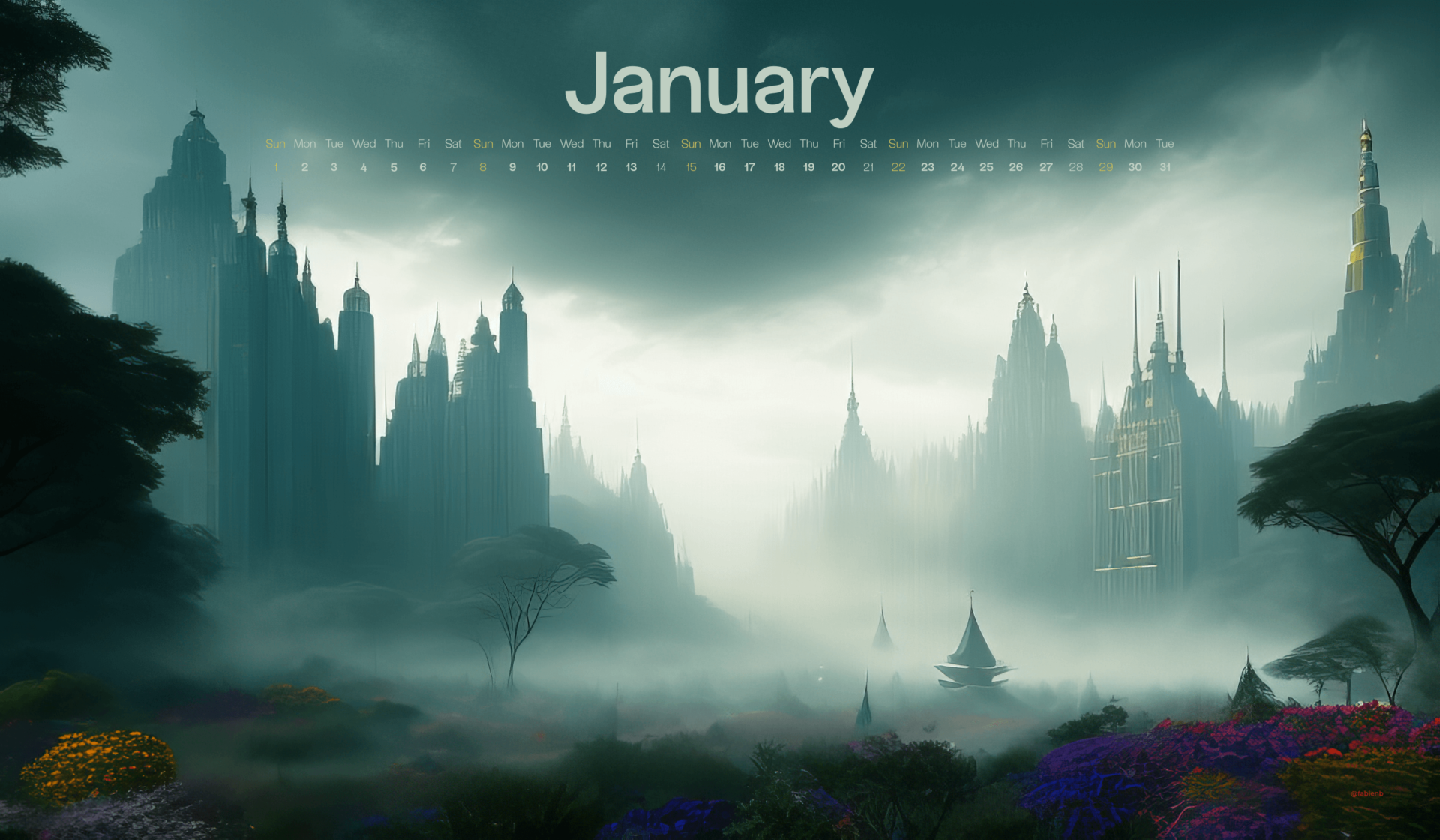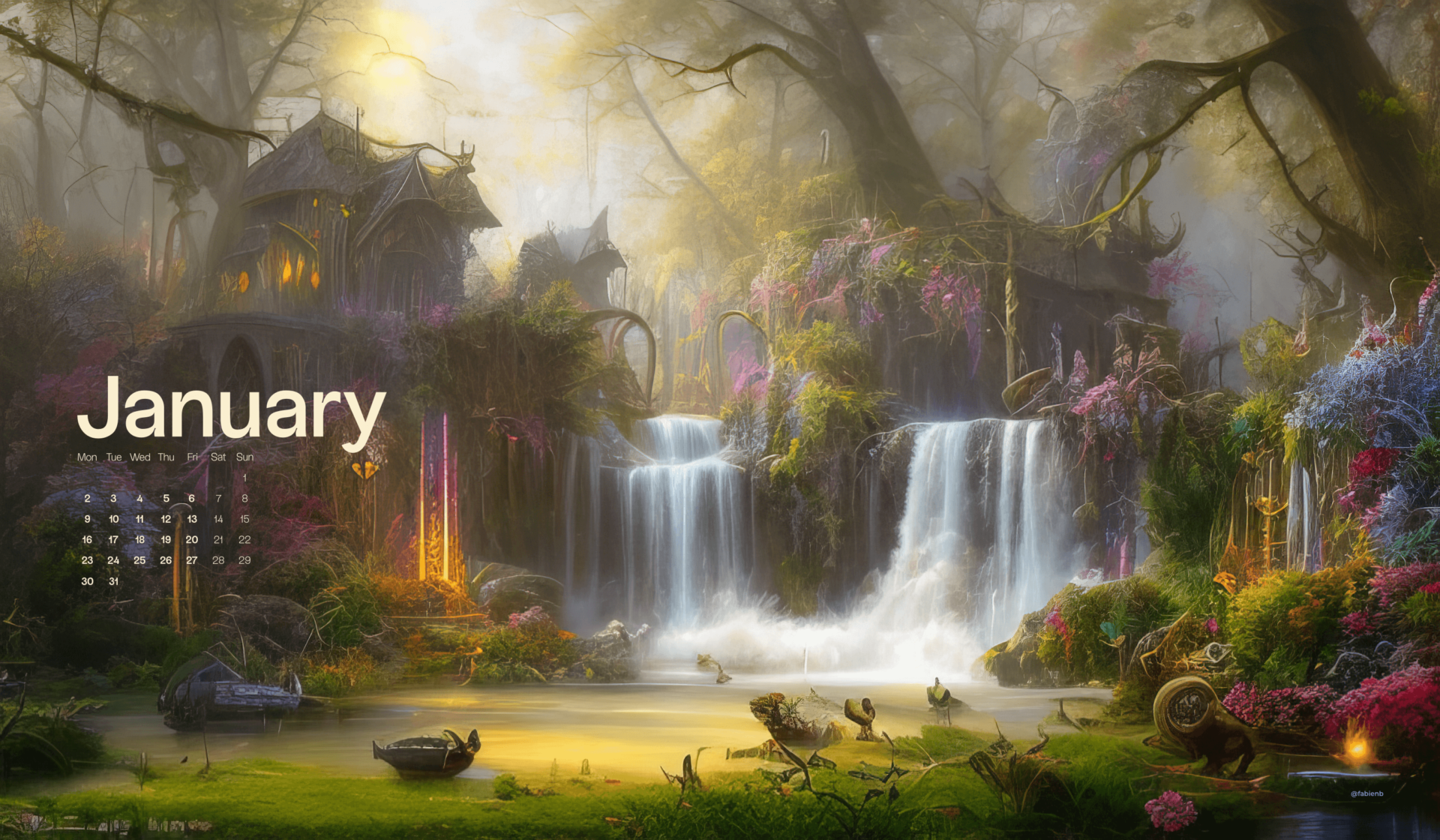 Download the full package
Read the original post here (with image previews): https://fabienb.blog/free-ai-desktop-calendars-1-january-2023/ To…
I hope you will enjoy these AI Desktop Calendars as much as I enjoyed creating them. Come back next month for the next series!
Thanks!