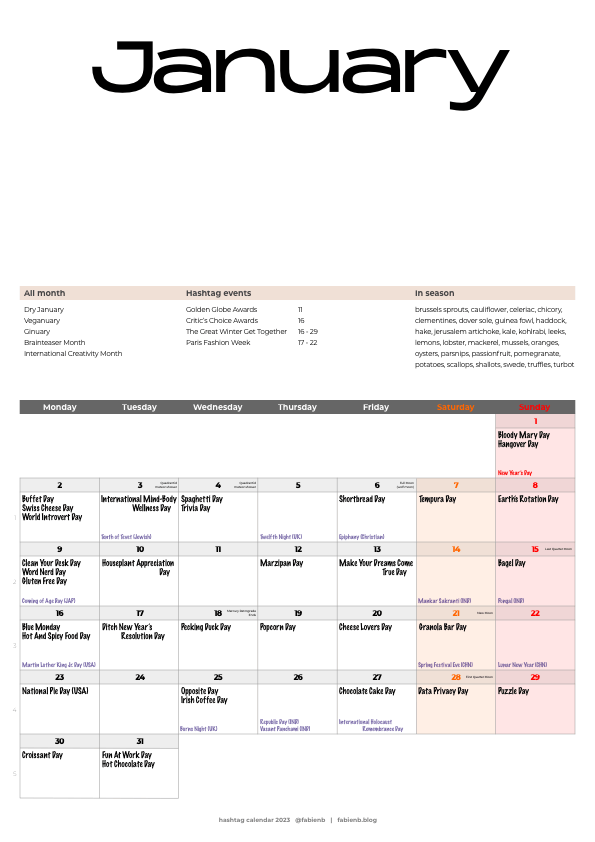 Version

1

Download

19

File Size

0.00 KB

File Count

1

Create Date

9th January 2023

Last Updated

20th March 2023
Hashtag Calendar 2023 | Free January preview
Here you can download and keep the free preview of the Hashtag Calendar (available in the store).
You can read the original blog post here.
There is nothing to install. This PDF should either open on another browser page or download on your device, depending on your preferences.
---
The product is provided "as is" without warranty of any kind, express or implied. In no event shall the authors or copyright holders be liable for any claim, damages or other liability, whether in an action of contract, tort or otherwise, arising from, out of or in connection with the product or the use or other dealings in the product.
Attached Files
| File | Action |
| --- | --- |
| Hashtag Calendar 2023 | January (preview) | Download |