What do I mean by recipe for black and white photography?
Fuji X photographers should be familiar with the concept of recipes already. For everybody else, it is a combination of in-camera settings that allow. among other things, to recreate the effects of old analog films. Something that Fujifilm is very passionate about, having created some spectacular colour films in the good old years.
Frankly, I don't know if this is available with other camera brands as well: it's been a while since I used a camera different than a Fuji or my iPhone. But for every photographer out there I hope it is because it's really a fantastic feature.
Fuji X Weekly is a fantastic resource to start baking these recipes into your photography (see what I've done here?). I can't think of another person as committed to finding the most accurate recipes as Ritchie.
My recipe for Black and White photography myself is based on one that he published in his blog. And I also tried several others and I really think it captures the essence of old film photography exceptionally well.
The Video
And here it is. It's kind of a Behind The Scenes of my previous Black Lives Matter video, where I used this exact recipe for Black and White photography.
And here's the link, in case the embed doesn't work: https://www.youtube.com/watch?v=mORCKlDnuVA
If you try this recipe yourself, let me know!
And if you look for a quick solution to turn your images into beautiful dramatic black and white photos, I have the solution for you!
Have a look at my NOIR Presets Pack, tested against pretty much every camera brand out there!
I went through a lot of testing while developing these presets and I use these myself when I didn't already shoot with the recipe I just described.
Grab them from the store!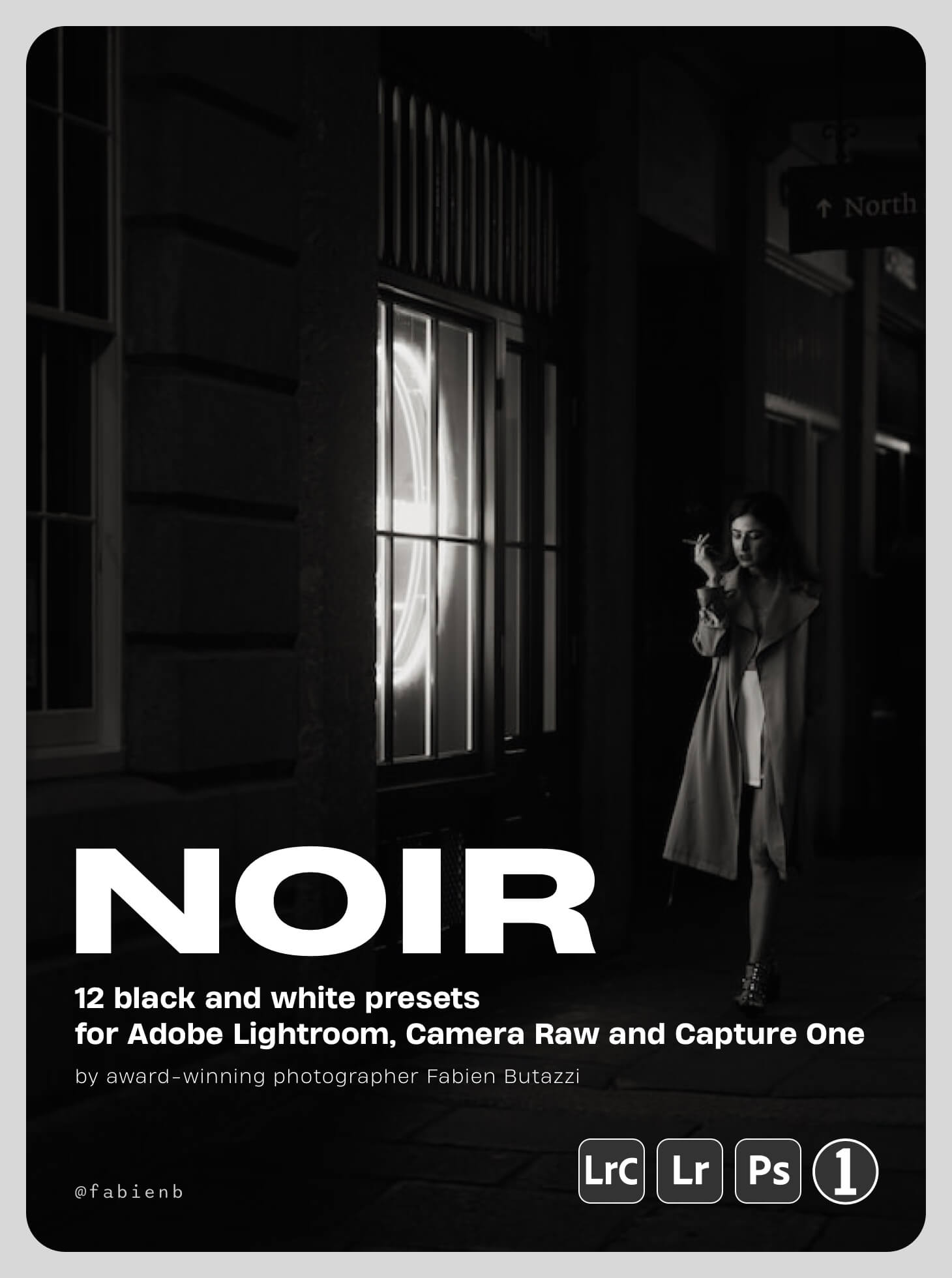 NOIR — Presets Pack for Lightroom and ACR
12 presets for Adobe Lightroom and Photoshop Camera Raw specifically designed to give your photos a professional black and white look.
Streamline your editing process with a consistent, professional base, in just one click.
The exact presets I used for my photos exhibited around the world
Adobe Lightroom, Lightroom Classic (desktop and mobile) and Photoshop Camera Raw compatible
For Lightroom Version 7.3 and above (.XMP support)
Includes easy installation guide
Read the story behind these presets in my blog post here
Till next time!
---