Yes, prints are now on sale in my shop!
You probably remember my post about what to expect from me this year (don't worry if you don't, here's the link). So you know this was due.
I started selling prints even before I established my photography business. The first time it happened I had not planned for it at all. I posted my photo of the sunrise over the Haleakalā volcano in Maui on my Instagram and someone got in touch asking if they could buy a large print of it. Within the same week, another person sent a similar mail.
I can't disclose names, but the final print was about 2m wide and was priced $1200.
Before you think I made a fortune out of one photo, know that the framing cost was astronomical.
But this is how it started.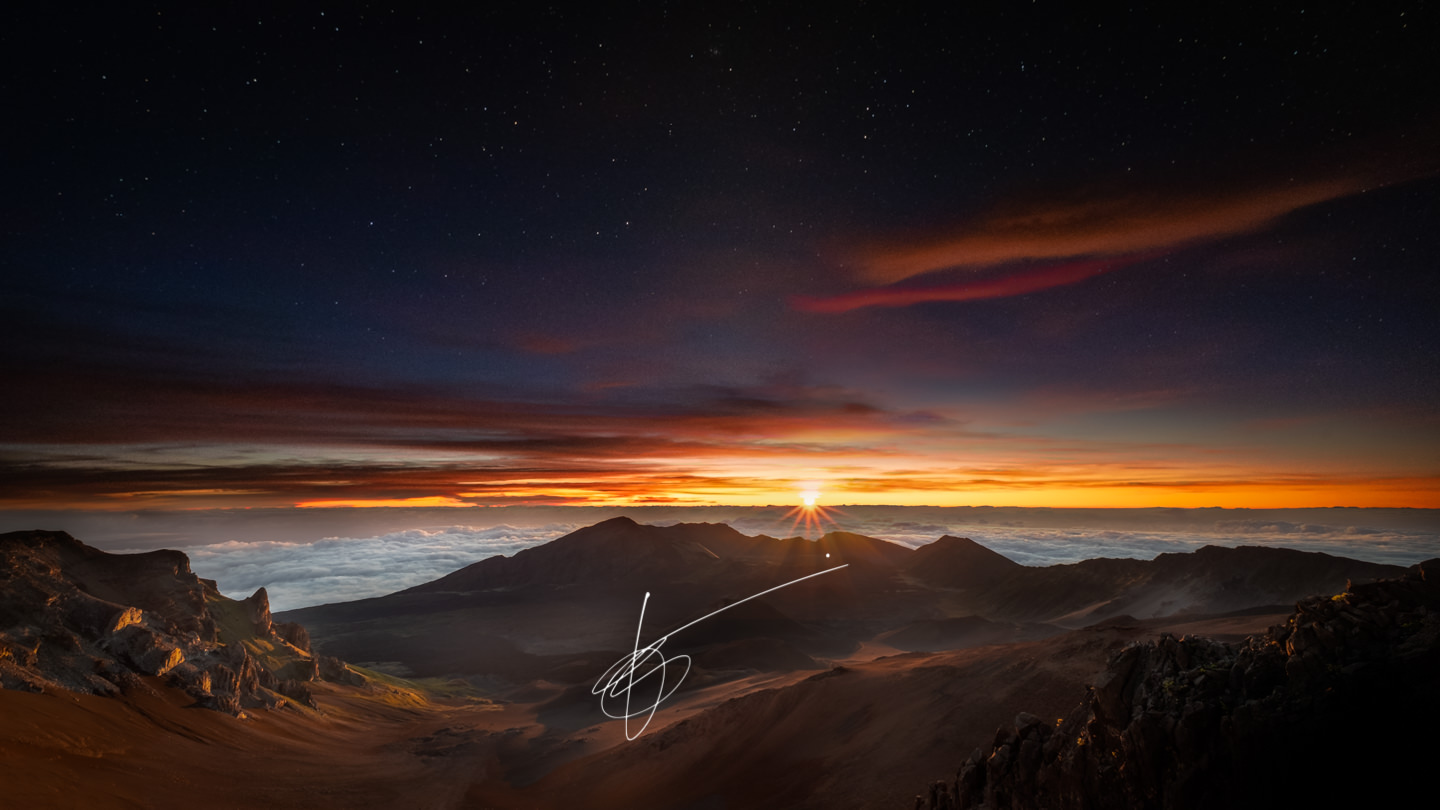 I'm very attached to this photo and since I just introduced it, I may as well use it in my next Story Behind The Shot… Make sure you subscribe to my newsletter if you want to be the first to read about it!
Until now, my customers have been proactively inquiring about purchasing the photos they like. Sometimes a sale happened while being nice and chatting with the person sitting next to me in an airplane. Sometimes while talking with a passer-by during the shooting of a landscape… I find brilliant that so many people are keen to purchase a beautiful photo to add to their homes or offices.
But, as a business I couldn't just rely on random events like these.
And so, I'm finally doing it here.
Baby steps
It's really only the beginning. I don't want to fill the online shop with just anything. I'm going to select and add new prints regularly but not a ton at once.
It's a process and there are things I need to figure out by myself or set up with the print lab. Ideally, I would love to automate as much as possible.
While I discuss with the print lab about long-term options, I start selling a series called "The Limited 10".
Every month, I will offer a limited edition print for sale. There are only 10 prints of each image available in one size of 8" x 10" (203.2mm x 254mm, including margins when needed). All at a very affordable price.
As you can imagine, prints for private collectors come at a high price. They're tailored to specific needs (down to catering for the available light in their rooms), are often a large size, use expensive frames, etc. The Limited 10 are my way to give something of value to everyone. They are high quality prints as any I have ever sold and they're very much exclusive: only 10 prints. Once they're gone, they're gone.
As I said, I will offer more prints regularly. Including large or panoramic size, photo series, with high-end fine art finishing, etc. Right now, I'm starting with The Limited 10.
The technical bits
I print the majority of my photos in a lab in London, UK.
My prints are either Giclée or digital C-Types. Both are high-standard quality prints, they're simply used for different purposes. Giclée are ink-based and offer a greater range of papers which gives more freedom to present the image. C-Type are silver-based (requiring specific papers) and offer great colour accuracy in complex situations like recreating subtle skin tones.
Giclée last for around 40 years in daylight and 200 years in correct storage conditions in the dark.
C-Type also last for around 40 years in daylight and 80 years in the dark.
I use high quality matte, gloss or metallic paper depending on the photo subject. My usual choices are Hahnemühle or Canson for Giclée prints and Fuji or Kodak Metallic for C-Type.
When requested, frames are usually custom made for each individual print using high grade glass, thick cut white mounts and stylish black frame moulds. Of course, more options can be discussed.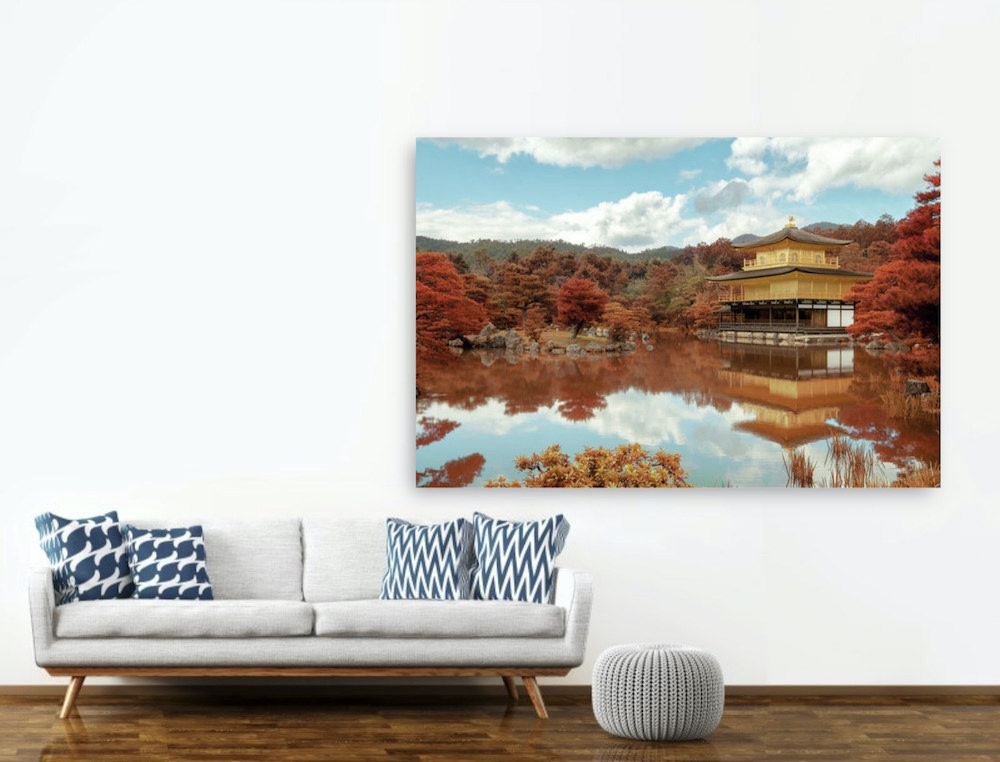 So, how can I purchase these prints?
Well, obviously you can always go the direct route. If you see any of my photos in my blog, on Instagram or anywhere else and would like to purchase it, this is a possibility. Just get in touch via my usual contact form. Select the option "I'd like to purchase a print". Leave your email and write down the link to the image. I will then get back to you to discuss options.
Depending on the photo, there may be some limitations in size or even availability, but I will always try to accommodate your needs.
Otherwise, I have added the Prints category in the shop and all will be added there.
There is also the third party service route. I already added some additional prints for sale on third party stores in the past.
My main external shop is on Society6. I have been using it since 2013 for its diverse range of products. There, I offer posters, wood wall art, metal prints and cheaper frames.
I try to keep the prices low so my earning is only between 3% and 8% per sale.
I have a Etsy store as well. It's a shame I have never really used it so far but I will put some prints for sale there too. Although this is likely going to be an extra sales channel for me and not a place where you will find exclusive content not available here.
Bonus: stock photography licences
I'm happy to offer commercial and editorial licenses of my photos. But these require a separate conversation. Please contact me.
---
This wraps it up for this announcement. I hope that you will find a photo that you like enough to give it a space in your home or in your office.
Remember that my newsletter subscribers get a discount, so maybe this is the right time to subscribe?
Thanks!